Golden Week attracts 137,000 visitors over five days
Golden Week attracts 137,000 visitors over five days

Link copied
Hotel occupancy of up to 68% and room rates as much as MOP 3,676 go some way to make up for lower than predicted numbers.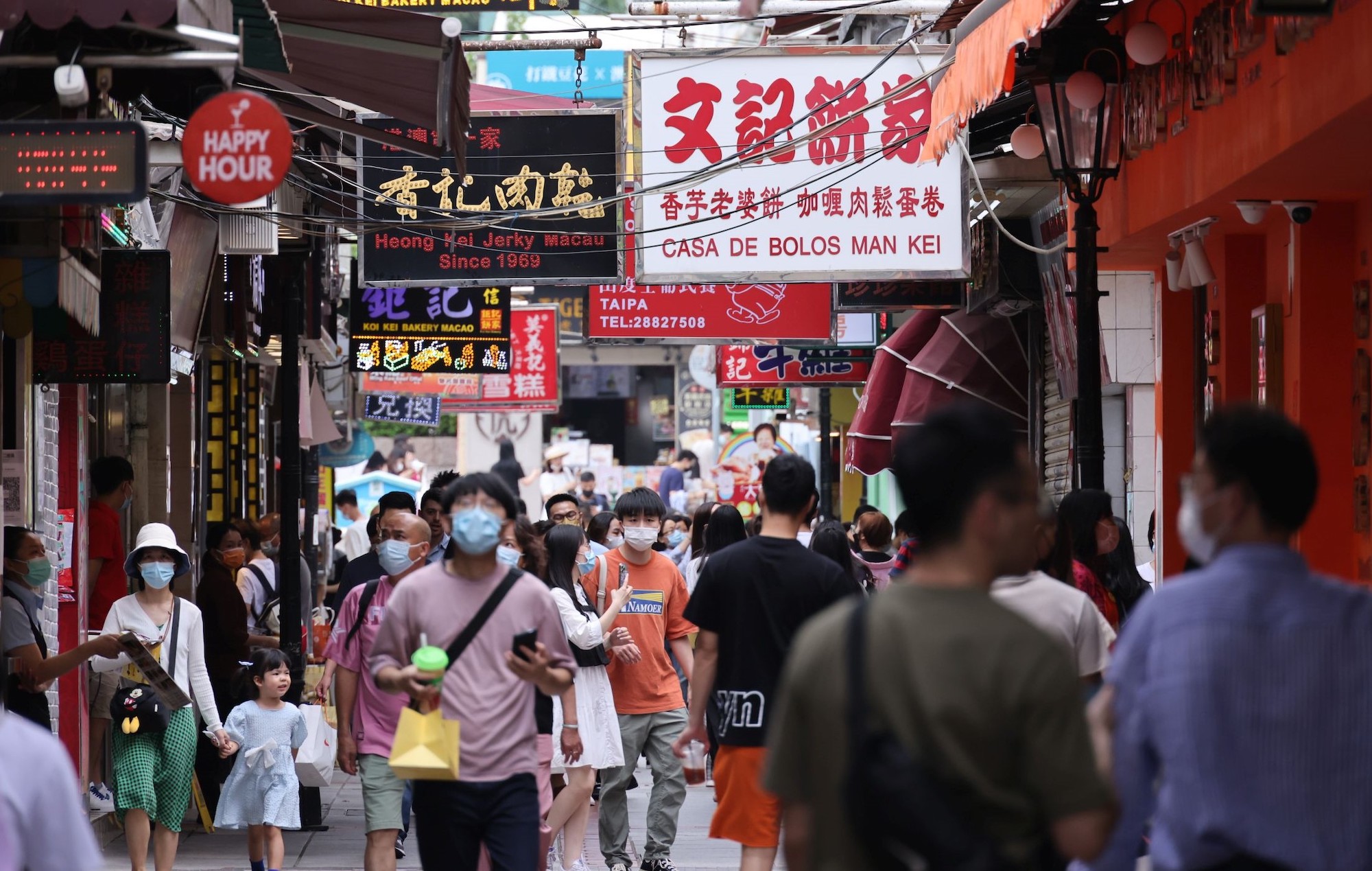 Golden Week visitors to Macao fell short of tourism officials' predictions of 30,000 a day, with 137,000 arrivals recorded over the five-day holiday.
Sunday registered the highest number of visitors – 41,584 – which was the highest for a single day so far this year, but numbers tailed off in subsequent days. The Macao Government Tourism Office (MGTO) said that 124,000 visitors were from mainland China, while average daily visitor arrivals reached 27,000, an increase of 33.5 per cent over April.
Industry figures showed an average guestroom occupancy rate of 59.5 per cent among hotels during the holiday, up by 28.8 percentage points compared to April. As of 30 April, the number of hotel and budget accommodation guestrooms stood at 44,668.
The highest average room occupancy rates was for three-star hotels at 68.2 per cent with a +32 per cent difference compared to last month, while the lowest was for budget accommodation at 40.4 per cent, with a difference of -2.8 per cent.
The average hotel room rate for hotels was MOP 885.20 over the holiday, an increase of 17.9 per cent compared with April. The highest room rate was for apartment hotels at MOP 3,676.20, up by 31.7 per cent. The lowest was for budget accommodation at MOP 154.9, up by 15.9 per cent, The Macau Post Daily reported.