Expansion of Macau border to Mainland China will increase capacity to 500,000 people per day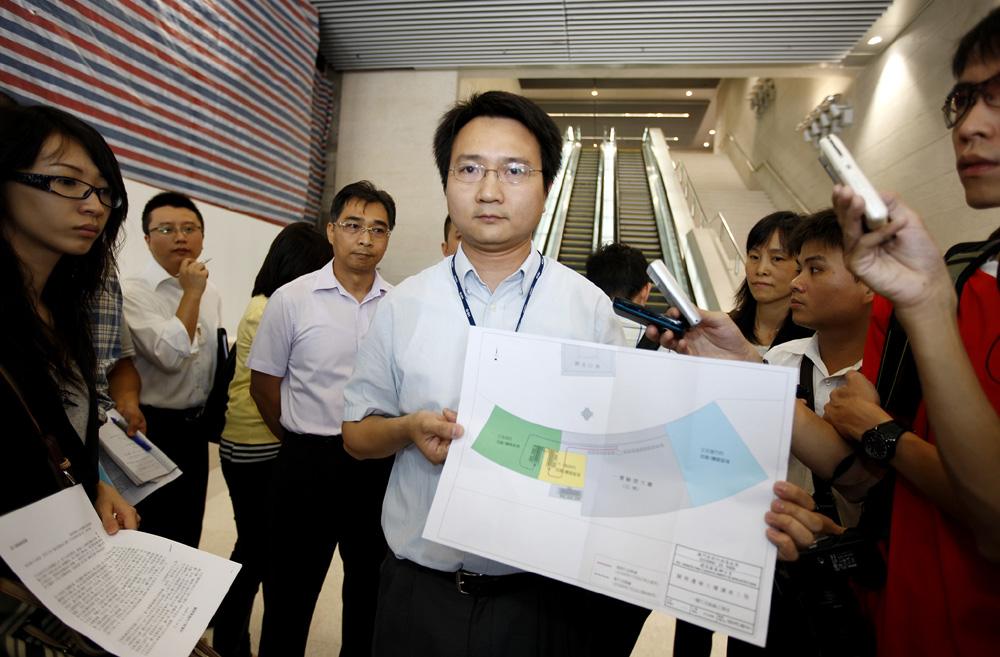 Macau, China, 20 Jul – The Macau government announced that the expansion of the border gate checkpoint between Macau and Mainland China will be completed soon increasing the capacity from 300,000 people per day to more than 500,000.
According to a Infrastructure Development Office (GDI) statement the number of immigration counters will increase from 52 to 98, the number of automatic counters or auto gates from 34 to 80 and the total area of the building will increase from 17,800 square metres to 23,120 square metres.
The works in the border, built in 1993 for a 100,000 people capacity, started June 2008"by China Civil Engineering and Construction Company. The architect for the project is Jose Catita responsible for the first design of the border.
Around 380 construction workers have been employed to complete the project
More than 170 million patacas (about US$ 22 million) is being spent to increase the border gate's capacity from 400,000 people per day to more than 500,000.
Last year there were almost 23 million people who visited Macau, with the majority from mainland China and Hong Kong. The border gate is open from 7am to midnight.
In 2008 almost 12 million visitors came from Mainland China.
In the first five months of this year 4,447 million visitors came from Mainland China a decrease of 16 percent compared with the same period of 2008.
According to a GDI spokesman the outward appearance of the building would not be altered and that the expansion would convert high level vehicle passages to pedestrian immigration counters. There will also be some rearrangement of existing pedestrian areas.
Macau has a population of more than 546,000 people and has an area of around 29 square kilometers. It is located in the Pearl River Delta, about 60 kilometres from Hong Kong.
(MacauNews)