Direct flights between Taiwan and Mainland China will cut 500 thousand tourists a year to Macau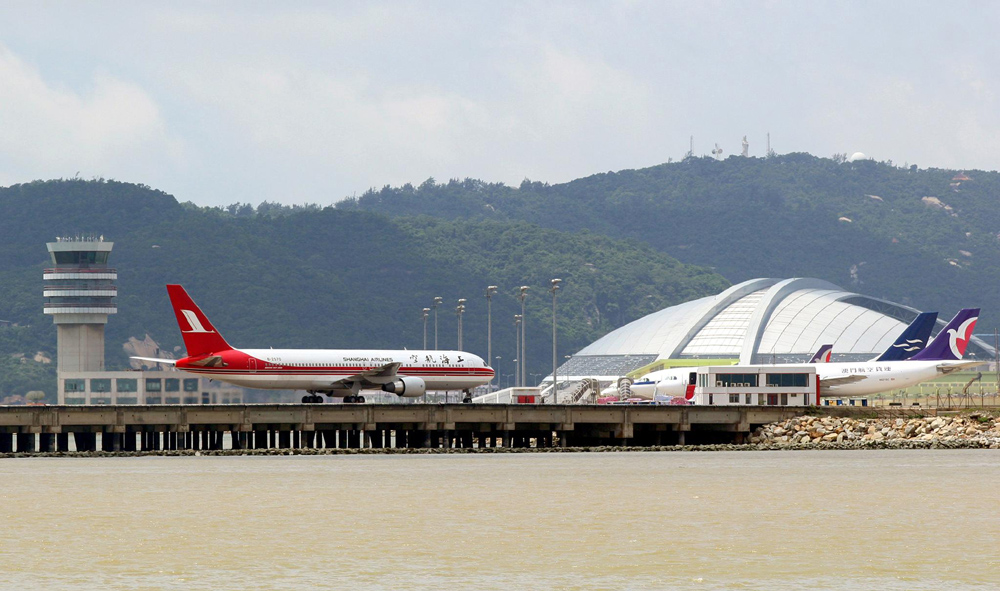 Taipei, Taiwan, 16 Dec – The start of direct flights on Monday between Taiwan and the mainland will cut the number of Taiwan visitors to Macau's airport by half a million a year, a counsellor in the Mainland Affairs Council of the Taiwan government said to "Macau Monitor".
Chen Zhong-hung has just returned home from four years as Taiwans's unofficial representative in Macau. He was director-general of the Taipei Economic and Cultural Centre.
In an interview with Macau Monitor , he said that, during his four years in Macau, 1.4-1.45 million Taiwan people used Macau's airport each year. They accounted for more than 50 per cent of the clients of the airport.
"This number will fall by at least 500,000 with the start of direct flights," he said.
On Monday, the two sides will begin daily direct flights between major cities on each side, for the first time since 1949, allowing Taiwan people to fly directly to Beijing, Shanghai, Guangzhou and other cities on a daily basis and not having to transit via Hong Kong, Macau, Japan or South Korea.
Chen said that Taiwanese will continue to use Macau for access to Zhuhai, Zhongshan and other cities in western Guangdong, where they have substantial investments.
In the first 10 months of the 2008 Macau received 1,1 million tourists from Taiwan compared with 1,2 in the same period of 2007.
Last year more than 5.5 million people used the airport. The majority of the 120,000 passengers that use the airport each month are from Taiwan, South East Asia and mainland China.
"In 2009, I forecast at least 400,000 Taiwan tourists in Macau," he said. Taiwan people do not need a visa to enter Macau, while they do to enter Hong Kong.
The portuguese news agency Lusa reported Tuesday that Eva Air, one of the carriers from Taiwan with 12 daily flights to Macau, announced that it will substitute the Boeing 777 and Airbus A-340 planes, used in the route, by MD-90 planes.
The new planes have a capacity of 180 passengers compared with 300 passengers of the Boeing and Airbus planes.
Eva Air, Air Macau and TransAsia fly the route between Macau and Taiwan.
(MacauNews)