China choose two pandas to be send to Macau as a gift from Beijing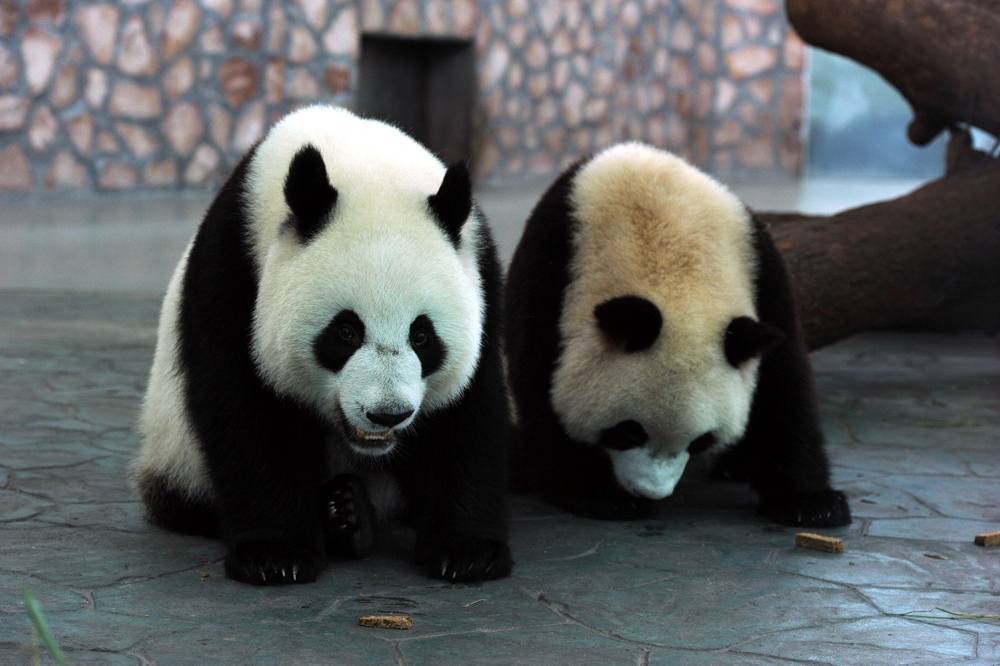 Macau, China, 31 May – A pair of giant pandas has been selected as gift for the Macau Special Administration Region, the State Forestry Administration announced Saturday in Chengdu, capital of southwest China's Sichuan Province, the endangered species' hometown.
Both pandas come from the Chengdu Giant Panda Breeding and Research Base and have been chosen from 38 candidates.
With code number 717, the male panda was born on Aug. 4, 2008, while the female one, with code 710, was born on July 26.
The government of Macau announced that it will spend 80 million patacas (US$ 10 million) on the construction of a facility that will house the panda pair in Coloane island, a gift to Macau from China's central government.
The construction of the panda habitat in Macau has already started and it was expected to be completed in September this year.
President Hu Jintao announced the central government's decision to give a pair of pandas to Macau in December last year during the cerimonies of the 10th anniversary of the Macau Special Administrative Region.
Aside from building habitats for the panda pair, the Macau government will also launch a dedicated website and initiate a campaign that will solicit names for the pair.
Zhang Zhihe, head of the breeding and research base, told Xinhua News Agency a panel of nine experts began the selection process at the beginning of April.
(MacauNews)