Car ban for proposed Hong Kong-Macau-Zhuhai bridge motorists reported Macau Closer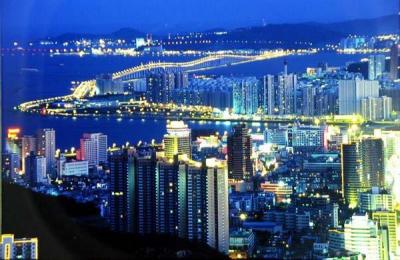 Macau, China, 11 Sept – Motorists planning to use the proposed Hong Kong-Macau-Zhuhai bridge would not be allowed to enter Macau, according to a local media report.
Macau Closer reported that drivers travelling to Macau would have to park their cars at a parking station and use public transport to enter the city.
Director of Macau's newly formed Transport Bureau Wong Wan said it had been made clear to Zhuhai and Hong Kong that Macau could not accept more vehicles on its already congested roads.
Wong San told Macau Closer there were already "too many" cars in Macau.
According to August figures from the Transport Bureau, there were more than 80,000 cars and 80,000 motorcycles using the 400km of roads in Macau, which equates to 400 cars every two kilometres.
"It is already impossible and we are looking at ways to solve the problem," Wong said.
"In terms of the bridge, we will not allow so many vehicles from Hong Kong or Zhuhai inside Macau, drivers will have to park their cars and use public transport."
The HK$42.72 billion Hong Kong-Macau-Zhuhai Bridge has been in the planning stages for more than 10 years and was designed to fill the gap in the Pearl River Delta's transport network.
Construction of the 29.9 kilometre, dual three-lane bridge is expected to begin in 2010.
Under what has been described as a cost-benefit principle, the three governments have agreed to meet the funding gap of HK$18 billion between the construction cost and the private sector investment.
Hong Kong signed on to cover 50.2 per cent of the gap, Guangdong and the central government 35.1 per cent and Macau 14.7 per cent.
According to the Macau Closer report a large car park would be built at the bridge entrance to Macau and visitors forced to use the city's not yet constructed light rail system (LRT). Construction of the LRT is scheduled to begin next year and be completed in 2011.
Director of the Centre for China Urban and Regional Studies at Hong Kong Baptist University, Professor Li Si-ming, told the magazine Macau had plenty to gain from the bridge.
While Professor Li said Zhuhai would be the largest beneficiary due to its underdeveloped economy, he said there were positives for all three cities.
"Macau being a very small economy could benefit substantially from the project," Professor Li said.
"The bridge will improve the relationship between Macau and Zhuhai and this can only be good for Macau. Zhuhai has so much land and Macau is so small, if the two can start working together it could be a very worthwhile partnership."
Professor Li said improved relations between the two cities could see the need for continued land reclamation in Macau end. He said there was too much "suspicion" between Macau and Zhuhai and working together on the bridge project could resolve this.
Professor of Political Science and coordinator of research at Macau Inter-University Institute, Eric Sautede, said sea transportation was not adequate for the number of visitors entering Macau each year. Last year more than 27 million people visited Macau, which is the world's largest gaming centre.
Director of Macao Polytechnic Institute's Social, Economic and Public Policy Research Centre, Professor Zhonglu Zeng, said infrastructure in Macau was already stretched to its limit.
Professor Zeng said without careful planning, the bridge would place further stress on the city's limited capacity and most of the pain would be borne by Macau residents.
"There does not appear to have been any study of the benefit or the negative impact," he said. "I have not seen anything like this, and now everything is ready".
(MacauNews)