Cancelling Macao countdown event won't have big impact on tourism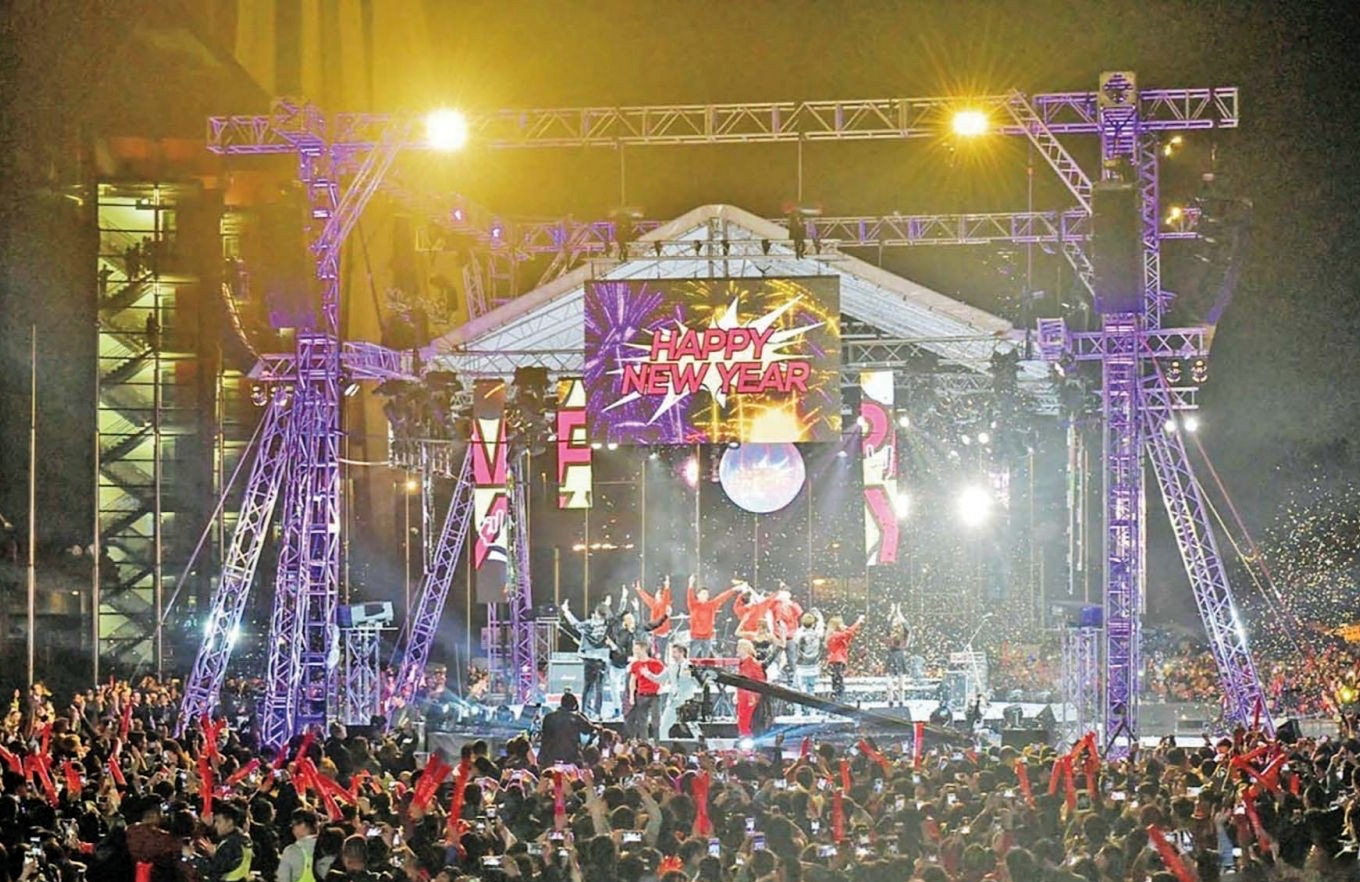 When asked whether cancelling this month's New Year Eve's countdown events will push down the number of tourists, Macao Government Tourism Office (MGTO) Director and Global Tourism Economy Forum (GTEF) Vice Chairperson Maria Helena de Senna Fernandes said, "It will have some impact but nothing overly significant."
Senna Fernandes made the remarks on Wednesday on the sidelines of the forum at MGM Macau.
Senna Fernandes said that she didn't have the hotel occupancy rate data for December yet but she noted that this month's daily number of visitors varies between 18,000 and 22,000 with a daily average of around 20,000, therefore there wouldn't be any major consequences for cancelling the countdown events.
She also said that the Health Bureau (SSM) and Cultural Affairs Bureau (IC) carefully assessed the situation and arrived at the decision to axe the events, adding that the decision was necessary to preserve Macao's "healthy image". She also pointed out that there will be shopping festivals happening this month as an alternative way to attract more tourists to visit Macao.
Senna Fernandes predicted that this year there will be fewer than 6 million visitors, 3 million of whom visited Macao in January.
Macao's first Covid-19 case was confirmed on 22 January.
She said that her office had invited various media for in-depth coverage of the city, adding that the government was open to any kind of partnership with e-commerce companies.
Senna Fernandes also pointed out that more Hong Kong residents and locals living overseas are coming to Macao and are willing to undergo the mandatory 14-day quarantine, and therefore the government had decided to book another hotel for this purpose.
The government announced last week that the Grand Coloane Resort has become Macao's latest "quarantine hotel".
When asked whether the government was "considering" waiving the 14-day quarantine for arrivals from Hong Kong, Senna Fernandes pointed out that Hong Kong is still in a very "precarious" situation so the Macao government could not consider exempting Hong Kong residents from quarantine for the time being.
When asked whether in the future Covid-19 vaccination would be required prior to entering Macao, Senna Fernandes said that this kind of decision was up to the Health Bureau (SSM), adding that the government was keeping a close eye on the rapidly changing situation regarding the Covid-19 vaccines and making preparations.
Regarding Wednesday's forum, Senna Fernandes said the aim of the forum was to keep Macao in people's minds, adding that during the novel coronavirus pandemic it was important to keep "solidarity" with people around the world.
(The Macau Post Daily/Macao News)
Photo by Exmoo