Air Macau losses in 2008 surpass US$13.6 million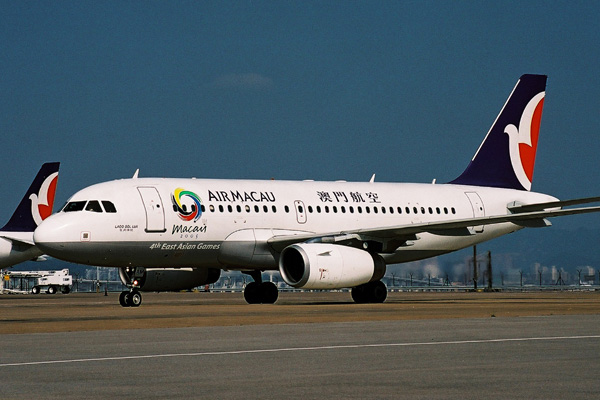 Macau, China, 27 Mar – In 2008 Air Macau posted a loss of more than the 109 million patacas (US$13.6 million) posted in 2007, said the airline's chairman Zhao Xiaohang at the end of a board of directors meeting that took place on Thursday to discuss the company's financial situation.
Zhao Xiaohang also said that next week it is going to present a refinancing plan for the airline to the Government of Macau, though no details were revealed in regards to the proposal.
During the board meeting, shareholders discussed three possibilities to improve the financial situation of Air Macau: deceasing its share capital, injecting cash into the airline and increasing its share capital.
Zhao Xiaohang, who became chairman of Air Macau in September of 2008, said that the airline's shareholders, including the Government of Macau and Air China, have already shown openness to find a solution to the financial crisis under debate.
In 2005 Air Macau posted a loss of 20 million patacas, which increased to 62 million patacas in 2006.
In 2003, as a result of the SARS epidemic, Air Macau posted a loss of 150 million patacas.
Zhao Xiaohang said Air Macau intends to post a profit in 2010 and in order to do so, it is going to add more flights to make up for the loss of passengers resulting from the start of direct flights between Taiwan and mainland China.
Air Macau's chairman also said that the airline needs to add one more aircraft to its fleet, which would increase to the total of the airline's Airbus aircraft to 14.
Zhao Xiaohang said Air Macau decided to reduce the number of flights to Kunming, capital of the Chinese province of Yunnan, as this city is already receiving many flights from Taiwan. However, the airline increased the frequency of flights to Chengdu, in Sichuan and Nanjing, among other cities.
"In practical terms, we increased the number of flight hours by 17 percent," Zhao Xiaohang said.
Air Macau recently announced it increased the number of flights to South Korea and Japan.
Zhao Xiaohang also said that Air Macau will start a code-sharing agreement this summer with Air China for flights to Europe.
Air Macau flies to Beijing, Shanghai, Chengdu, Guilin, Kunming, Nanjing, Hangzhou, Changsha, Guiyang, Shenzhen, Haikou, Sanya and Xiamen on mainland China, and Taipei and Kaohsiung (Taiwan), Bangkok (Thailand) Seoul and Pusan (South Korea) and Manila (the Philippines).
Air Macau's shareholders are China National Aviation Corporation (51 percent), which is part of the holding company managed by Air China, and SEAP – Serviços, Administração e Participações, which includes TAP Air Portugal and Banco Nacional Ultramarino (20 percent), Sociedade de Turismo e Diversões de Macau (14 percent) and 5 percent each for the Special Administrative Region of Macau, Taiwan Eva Air and a group of small private investors.
(MacauNews)