After the disaster, Macau tourists flock back to Sichuan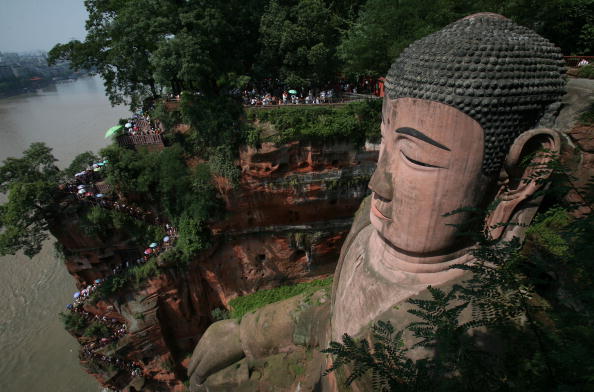 Macau, China, 19 Sept – Hundreds of Macau residents have shown their support to help rebuild Sichuan's tourism industry by taking holidays to the earthquake-struck province said to MacauNews MGTO director Joao Manuel Costa Antunes.
Earlier this month the Macau Government Tourist Office (MTGO) announced a program to assist bringing tourists back to Sichuan following the May 12 earthquake that killed thousands and caused widespread devastation.
President of the Travel Industry Council of Macau, Andy Wu, told MacauNews that interest in the twice-weekly September Sichuan tours had been outstanding, with almost all the tours fully booked.
Mr Wu said every Tuesday and Saturday groups of 80 people depart Macau for either a five or a four day tour of Sichuan. He said about 90 per cent of the travelers were Macau residents.
MGTO director Joao Manuel Costa Antunes said the people of Macau were extremely supportive of efforts to help rebuild the province.
"After the earthquake occurred the people of Macau have shown cares and concerns towards the earthquake-hit areas and offered a helping hand in many different ways," Mr Antunes said. "Now we are working to encourage more Macau residents to travel to Sichuan, hoping the tourism industry of Sichuan will be rejuvenated very soon."
Immediately following the earthquake, China's Tourism Administration closed the province temporarily to individuals and tour groups. About 360 of the 4000 tourist sites were damaged in the 7.8-magnitude earthquake.
Mr Antunes said the MGTO would promote Sichuan at upcoming international travel fairs in Japan, Korea and Taiwan. He said an invitation had also been extended to tourism officials in Sichuan to visit Macau to stage promotional activities.
"Though hit by the devastated earthquake, we strongly believe with its well-built tourism foundation, rich tourism resources and unique cultural ambience, the tourism industry of Sichuan will be rejuvenated in no time," Mr Antunes said.
More than 200 billion yuan, or nearly US $29 billion, is needed over the next two years to rebuild the province's tourism sector.
The worst-hit areas in Beichuan county, Tangjiashan earthquake lake area and Hanwang town are expected to be built into earthquake museums within the next three years.
According to figures from China's National Bureau of Statistics, in 2007 Sichuan's tourism industry was worth 121.7 billion yuan, or US $18 billion. Tourism made up more than 11 per cent of the province's gross domestic product and more than 400,000 people work in the industry.
The province boasts about 4000 scenic sites and world-renowned tourist attractions including Jiuzhaigou,Leshan, Emei Mountain and Wolong Giant Panda Protection and Research Center. More than 185 million domestic travelers and 1.71 million foreign travelers visited the province in 2007.
In August the Macau government pledged 1.17 billion yuan for 17 reconstruction projects in Sichuan, including building homes for farmers, schools, health centres and other facilities.
(MacauNews)