880 drones to take to the skies on four nights in May
880 drones to take to the skies on four nights in May

Link copied
Popular event, originally scheduled for December, to be held in May instead; MGTO to use different theme each month to promote city on media platforms.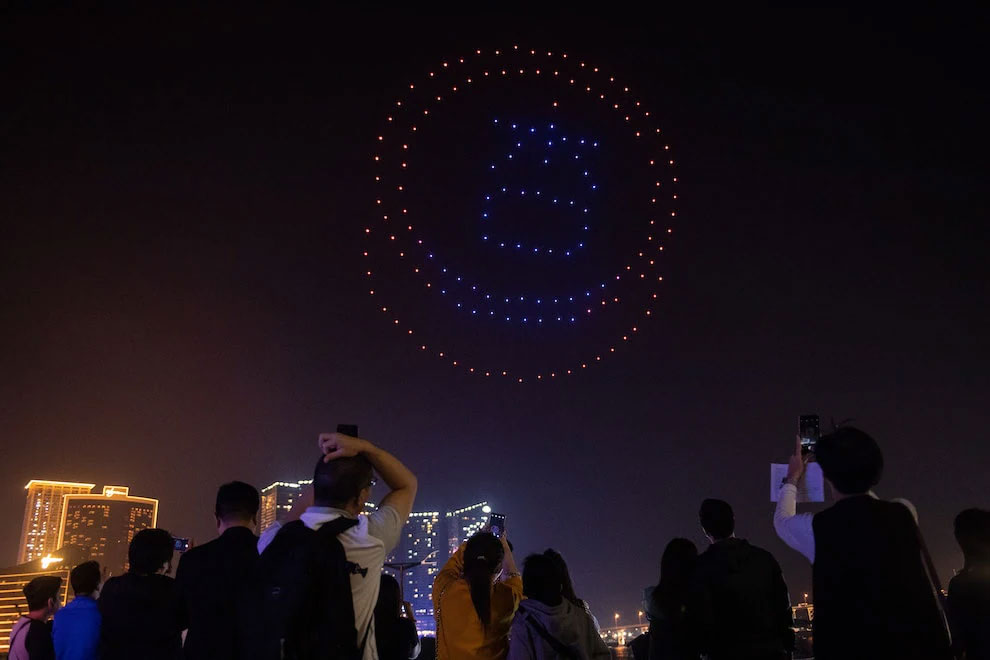 Macao's highly popular drone shows, which had been scheduled for December, are going to be staged during the Labour Day holiday in May.
Macao Government Tourism Office (MGTO) Director Maria Helena de Senna Fernandes said the aerial spectacular will take place on 1, 2, 7 and 8 May, with two shows per night. She said the MGTO decided to move the show to early summer because most tourism events tend to take place in the last two quarters of the year. 
She pointed out that she hoped by scheduling the drone show in May, it can use different tourism elements to attract mainland visitors. She added that in order to display more varied patterns, MGTO plans to increase the number of drones for each show – from 300 drones last year to 880 drones this time.
Senna Fernandes added that the MGTO will choose two out of the five companies which performed last year to be in charge of the shows this year. She said that the MGTO has hired a consultancy to discuss the theme and patterns of the show.
Asked whether the city's Light Festival will also take place in May, Senna Fernandes said that due to weather conditions, the festival will still take place in December. She added that the MGTO has listened to public opinion and will choose better locations and themes. 
She said that she hoped to invite nearby regions and cities to collaborate at the event. She underlined that she hopes that in the future all tourism promotion work can be in collaboration with Hengqin.
Senna Fernandes said that starting next month, the MGTO will be working with various local enterprises and launch different monthly themes. 
For example, she noted that next month will feature events related to fine arts, and the MGTO will be using this as a theme to promote Macao on various media platforms, The Macau Post Daily reported.