2010 visitors' non-gambling spending hits US$4.7 billion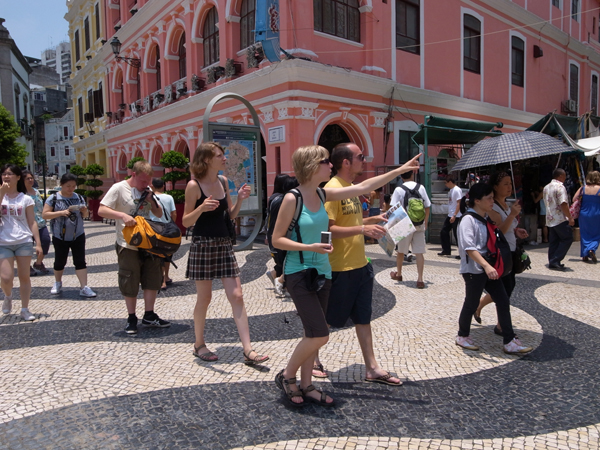 Macau, China, 12 Apr -Visitors' total non-gambling expenditure reached 37.9 billion patacas (US$4.73 billion) last year, when visitors' per capita spending amounted to 1,518 patacas, the Statistics and Census Bureau (DSEC) said Monday.
Based on Macau 's gross gambling and betting gross receipts of 189.6 billion patacas last year, visitors' non-gaming expenditures accounted for just about a fifth (19.99 percent) of what they spent on gambling and betting during their visit here, The Macau Post Daily said in a report today.
Mainlanders had the highest non-gaming per capita spending, at 2,039 patacas.
Last year, the average stay of visitors stood at just 0.9 days. Visitors from Europe had the longest average stay of 1.3 days.
Macau logged a record 24.9 million visitor arrivals last year, up 15 percent year-on-year. Mainlanders, Hong Kong residents and Taiwanese accounted for nearly 53 percent, 29.9 percent and 5.2 percent of all visitor arrivals respectively.
At the end of last year, Macau had 60 hotels and 31 guesthouses with a total of 20,091 guestrooms. The average occupancy rate of the hotel sector stood at 79.8 percent, up by 8.4 percentage points from 2009.
The total number of guests rose 16 percent year-on-year to 7.75 million. The average length of guests' stay was just 1.5 nights.
(MacauNews)