15 hurt as Taiwan-Macau flight aborted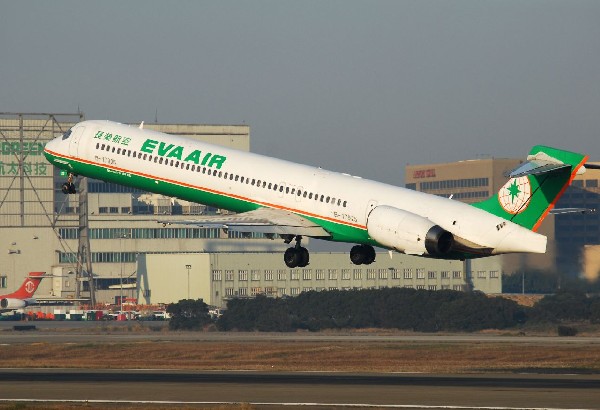 Taipei, Taiwan, 25 Jul – Fifteen airline passengers were hurt on Sunday when they used inflatable evacuation slides after their Taiwan to Macau flight was aborted due to smoke belching from an engine, The Macau Post Daily reports today, citing Taiwanese media reports.
The MD90 aircraft belonging to Taiwan 's EVA Airways flashed abnormal signals just before it was set to take off at the northern Taoyuan airport at 09:00 a.m., the airline said in a statement.
A total of 152 passengers and seven crew members were on board flight BR-807.
"Considering the safety of passengers, the captain decided to evacuate all of them immediately," the statement said, referring to smoke coming from one of the plane's engines.
Fifteen people were slightly injured when all the passengers exited the plane using two inflatable evacuation slides, according to the company.
The passengers were held in a waiting area and put on board another flight to Macau at 2 p.m.
Taiwan's Aviation Safety Council (ASC) is collecting the facts about the incident and will later decide whether to conduct an investigation, ACS Managing Director Thomas Wang told reporters.
The key fact will be whether the engine was on fire, in which case it will be classified as an aviation incident, Wang said.
However, if it is determined that the smoke was caused by other factors, Taiwan 's Civil Aeronautics Administration (CAA) will lead the investigation, Wang added.
The cause of the accident was under investigation, it said.
The Macau government's Tourism Crisis Management Office (GGCT) said in a statement that no Macau residents were injured in the incident.(MacauNews/Tourism)