Macao teen girl artistic swimming team perform at National Games
Macao teen girl artistic swimming team perform at National Games

Link copied
Youngsters thrilled to take part; ranking second-to-last put down to lack of training time.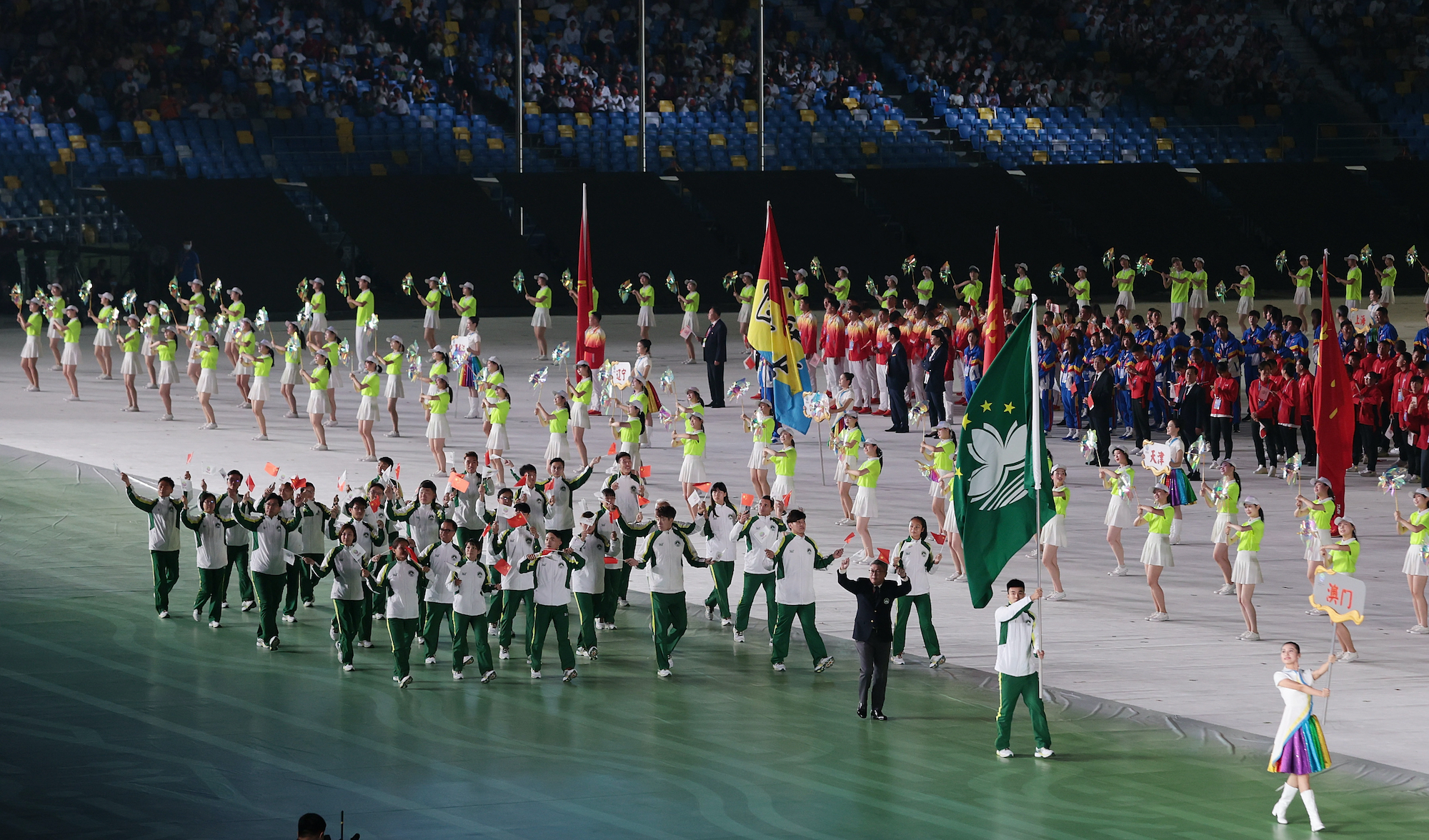 Despite a medal-less finish, the 12-strong, all-teen-girl Macao artistic swimming team relished its National Games appearance, according to head coach Wang Ruihua.
The artistic swimming competition concluded before Wednesday's opening ceremony of the 14th National Games in Xi'an. Macao finished 10th in the 11-side competition.
"All the 12 girls are amateurs and competed in the National Games for the first time. Most of them are still high school students with an average age of 16.8 and the youngest is 15. After class, they have only one hour for training as they have to do a lot of curricular homework," Wang said.
"The whole team formed this summer vacation, which means we did not have enough time for pre-Games practice," Wang added.
Wang, born in the northern city of Dalian, is one of the first artistic swimming coaches in China.
"Since its founding in 1997, the Macao artistic swimming team has been an amateur squad lacking professional training compared with Team China. So all my girls felt great to have a chance to compete with world-class swimmers like Sun Wenyan and Huang Xuechen in the same pool," said Wang.
"Even though we knew that we will have to be isolated for 14 days in Macao after the National Games due to the Covid-19 pandemic, none of us gave it up," she added.
In the 2018 Jakarta Asian Games, Macao finished fourth in artistic swimming.
"Although we did not qualify for the Tokyo Olympic Games, all the girls watched the live stream of the Olympic competitions.," Wang told Xinhua.