Upgraded version of Macao One Account offers 127 services
Upgraded version of Macao One Account offers 127 services

Link copied
App has 330,000 users, who can use it to pay bills, make service enquiries and file complaints; more functions to be added in the near future.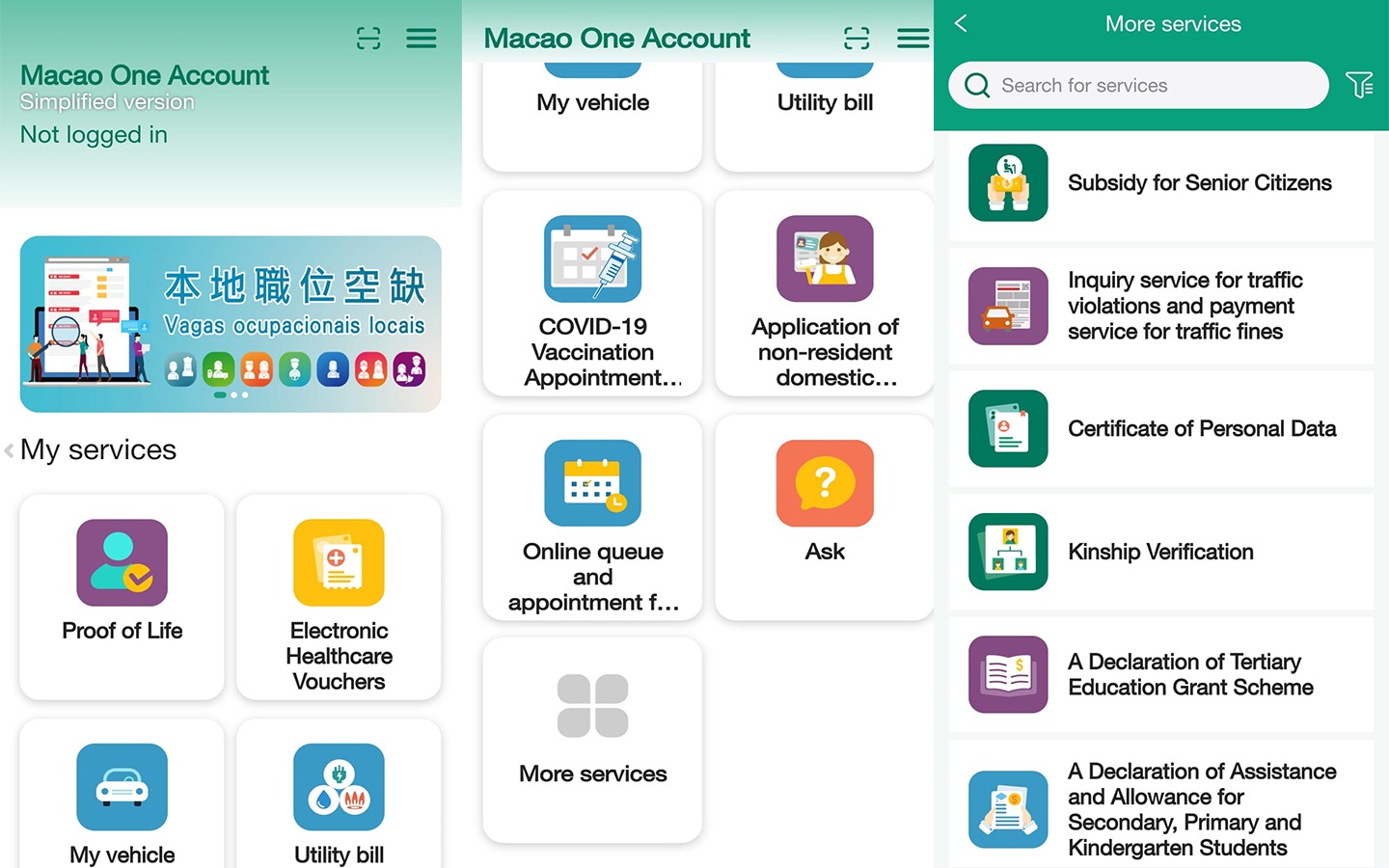 The Macao One Account 2.0 offers 127 services, making residents' daily life more convenient, Public Administration and Civil Service Bureau (SAFP) Director Kou Peng Kuan said at the launch ceremony yesterday.
When Macao One Account was first launched in September 2020, it only offered 42 services, and now the app offers many more functions, especially bill paying options. 
Kou noted that when the app was first launched, there were only 67,000 users which has now increased to 330,000. He stressed that government entities have been striving to make the app more convenient for residents, optimising the functions on the app. 
SAFP Deputy Director Ng Wai Han introduced the new functions of the 2.0 version of the app, saying that the app can upload photos from albums, has an e-wallet, offers service enquiries and can receive complaints. 
She pointed out that the aim of the new version is to optimise and simplify the process of submitting documents in order to increase efficiency. She also pointed out that residents can now pay their utility bills via the app.
Ng also said that there will also be a version for the disabled to use, which will have larger fonts, bigger pictures and a more distinct colour contrast. She added that the bureau is now studying to expand its functions, such as venue bookings, nucleic acid test booking, visa applications and summer course sign-ups.
Ng added that with the aim of transforming Macao into a smart city, the government may set up more cooperation agreements with different service providers. She pointed out that Alibaba is capable of helping the city to work towards its goal of building a smart city. 
Ng added that there are still some services and technical problems that need to be solved before the government can launch the other functions, but, she added, the government has been in touch with other bureaus so she believed that the other functions will be launched soon.
Macao Water Deputy General Manager Oscar Chu Wai Man said that nowadays 50 per cent of  residents pay their utilities through bank transfer, while 20 per cent use e-payment methods and the rest pay in cash, The Macau Post Daily reported.