UM teachers, students display their GBA photos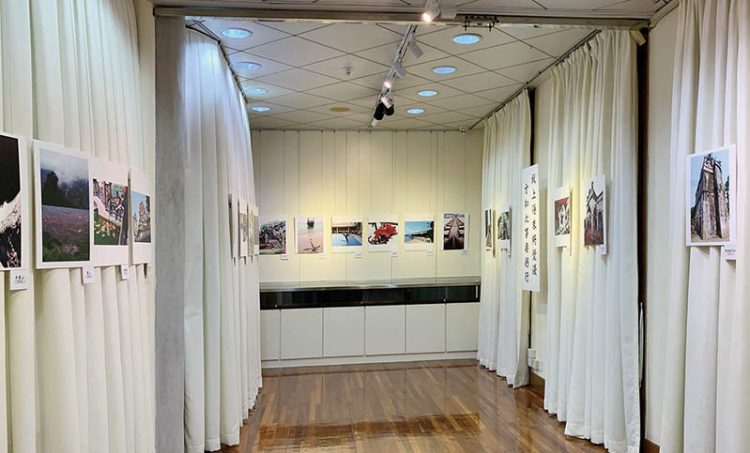 An exhibition of photos taken by teachers and students from the University of Macau's (UM) Department of Chinese Language and Literature, titled "Teaching and Learning: Entering the Greater Bay Area", is on display at the 10 Fantasia gallery.
The event is being co-hosted by 10 Fantasia – A Creative Industries Incubator and the St. Lazarus Church District Creative Industries Promotion Association.
According to a message sent by the gallery to the Macau Post Daily last week, the photos are a historical summary of fieldwork carried out in the past two decades, while the theme of the exhibition aims to show the university's teaching and learning activities outside the classroom through the teachers and students' photographic work.
According to the message, the fieldtrips mainly focused on the Greater Bay Area (GBA), including visits to 26 counties and cities covering historical monuments, famous people's hometowns, universities and colleges, cultural research centres and museums, as well as famous mountains and temples.
The students were able to practise and experience the art of photography outside their classrooms, which gave them the opportunity to understand society and explore history and culture with their teachers. The visits also involved historical and cultural investigation activities, the message pointed out.
The message added that the experience gained from the fieldtrips has also nurtured the participants' love and appreciation of the motherland, while the cultural exchanges with the mainland's universities and colleges have given them a deeper understanding of teaching and research activities there.
The exhibition runs until March 28 at 10 Fantasia, which opens daily from 11 a.m. to 6 p.m. (closed in Mondays), in 10 Calçada da Igreja de S. Lázaro. The exhibition is held in two separate rooms. Admission is free.
(The Macau Post Daily/Macau News)
Photo by The Macau Post Daily/Camy Tam