Typhoon Signal No. 3 likely to remain in force for much of today
Typhoon Signal No. 3 likely to remain in force for much of today

Link copied
Winds over bridges likely to be strong; drivers and motorcyclists advised to pay attention to road safety.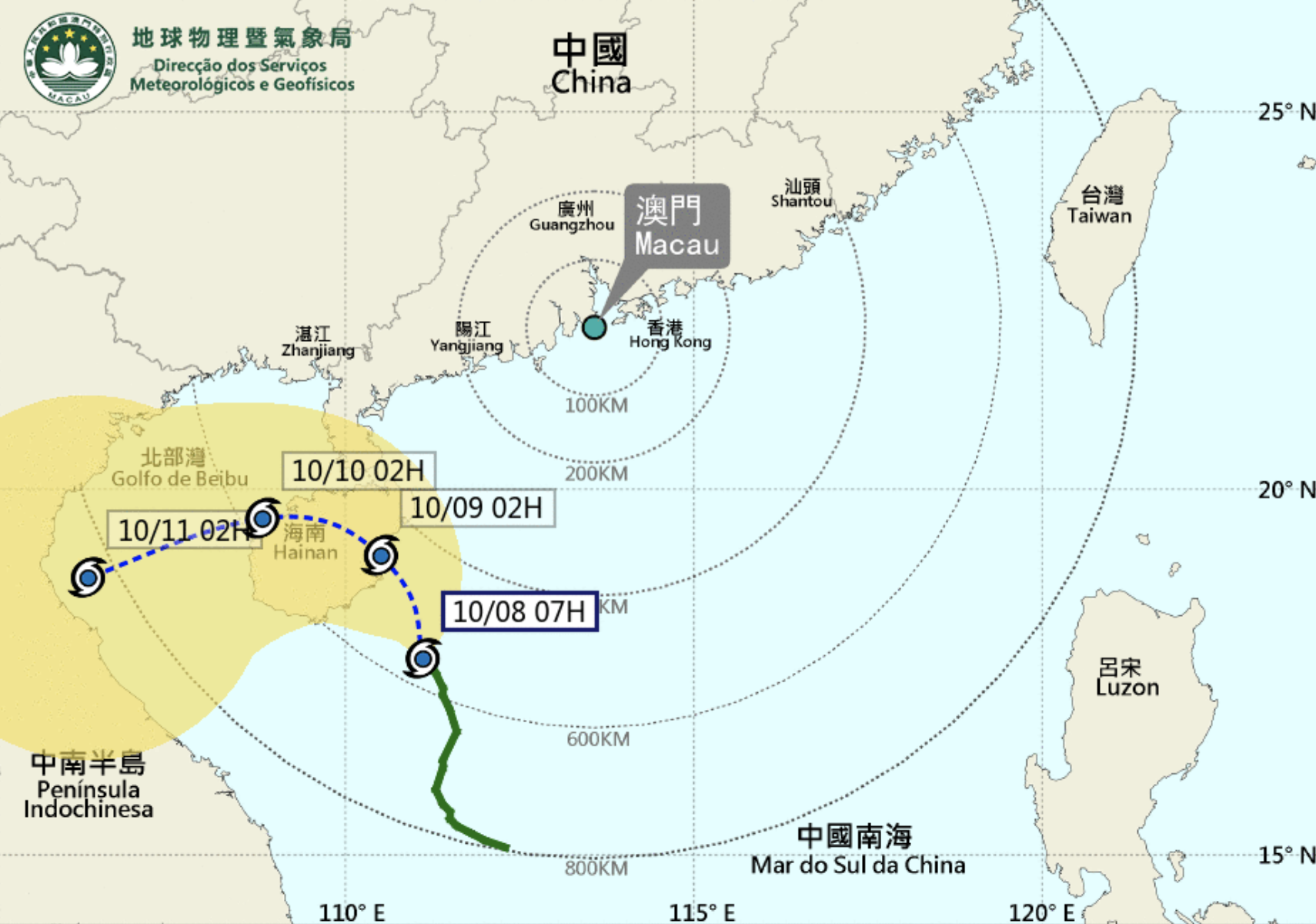 Signal No.3 was issued at 4 am this morning, the Macao Meteorological and Geophysical Bureau announced, and is likely to remain in force for some time.
Local winds will strengthen. At 7 am Tropical Storm Lionrock was located about 560 kilometres south-southwest of Macao and moving toward Hainan Island.
As winds over the bridges in Macao are expected to be strong and gusty, drivers are advised to pay attention to traffic safety. Motorcyclists should travel between Macao Peninsula and Taipa Island through the motorcycle lane on Sai Van Bridge.