Three-metre python captured in Ka Ho
Three-metre python captured in Ka Ho

Link copied
While the snake poses little threat to humans, Municipal Affairs Bureau staff judge it too large to be released back into the wild.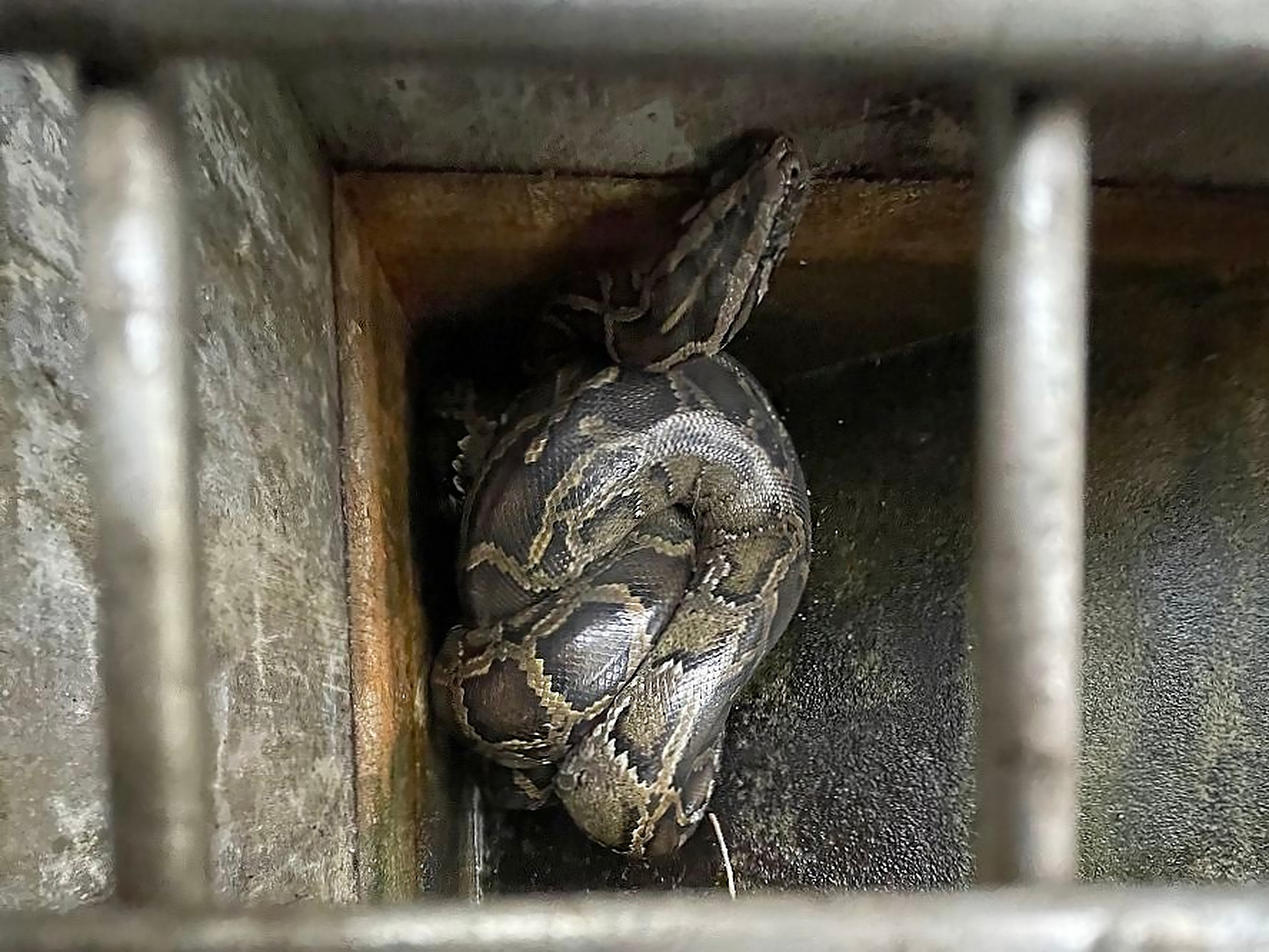 A three-metre python captured at a construction site on Estrada da Barragem de Ka Ho is being cared for by the Municipal Affairs Bureau (IAM). 
IAM staff arrived at the scene after firefighters informed the bureau that a python had been spotted in Ka Ho. They noted that after a preliminary check-up, the python appeared to be healthy and had no injuries. However, as the size of the snake is relatively large, they decided not to release it back into the wild.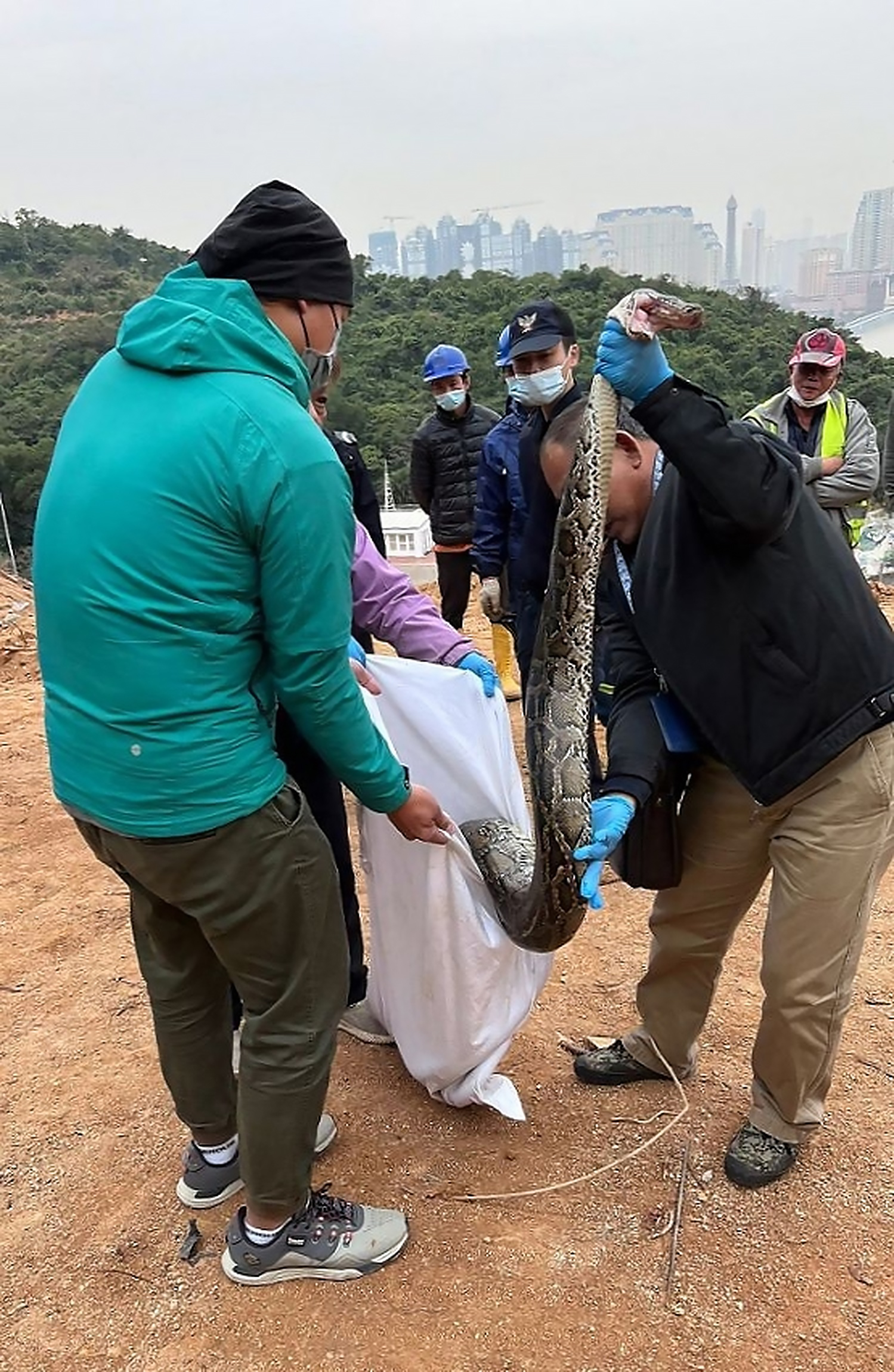 The python is a National Second-Class Protected Species, an IAM official said, adding that it is the largest snake species indigenous to Macau. All pythons are non-venomous, and most pose no threat, but a handful of species do grow large enough to constrict and kill humans.
The python is a genus of constricting snakes in the Pythonidae family native to the tropics and subtropics of the Eastern Hemisphere.
The bureau warned residents that if they find a snake, they should maintain a safe distance and call the bureau on 2833 7676, The Macau Post Daily reported.