Thousands flock to new fun-for-all park
Thousands flock to new fun-for-all park

Link copied
It's early days for the Kun Iam Statue Waterfront Park Leisure Area so Municipal Affairs staff are still adding the final touches.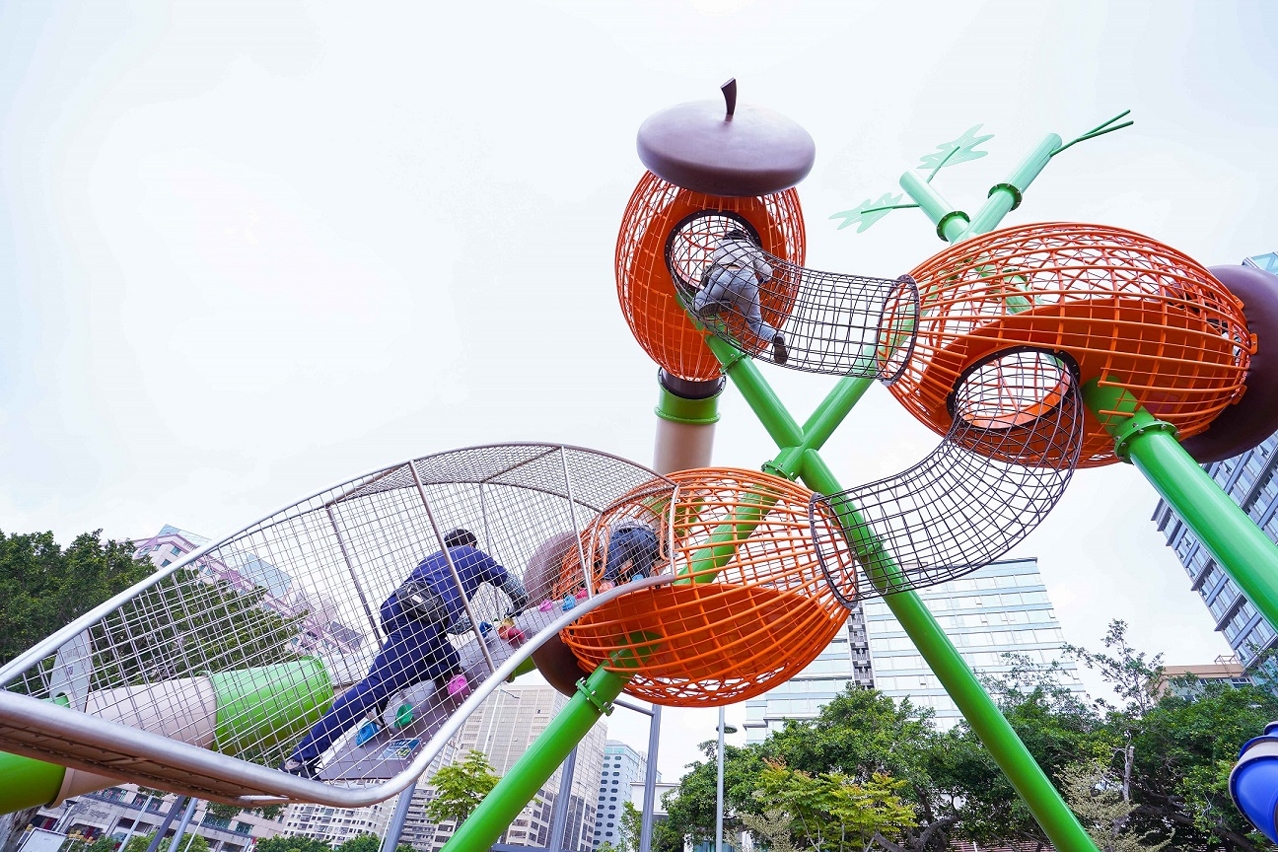 Macao's brand new waterfront park has become an instant hit with residents and visitors alike.
More than 16,000 people visited the Kun Iam Statue Waterfront Park Leisure Area in the first three days of the month, the Municipal Affairs Bureau (IAM) has announced.
The park's walking trail, sports courts and children's play area, spread over 15,000 square metres, are open from dawn until late evening, providing an exceptional recreation space for the city.
IAM staff have pointed out the playground area has a lot of facilities that are suitable for families and children aged 5 to 12, however they warned that adults should not use the children's facilities, especially the rope course.
While the park is going through a trial run, the bureau will pay close attention to the state of the facilities and will seek public opinion on possible improvements.