Macao-born Jesuit Stephen Tong appointed to top position in mainland China, Taiwan and the two SARs
Macao-born Jesuit Stephen Tong appointed to top position in mainland China, Taiwan and the two SARs

Link copied
Baptised when he was 18 and ordained in June 2000, Father Stephen Tong SJ is described as one of the most charismatic people in Macao.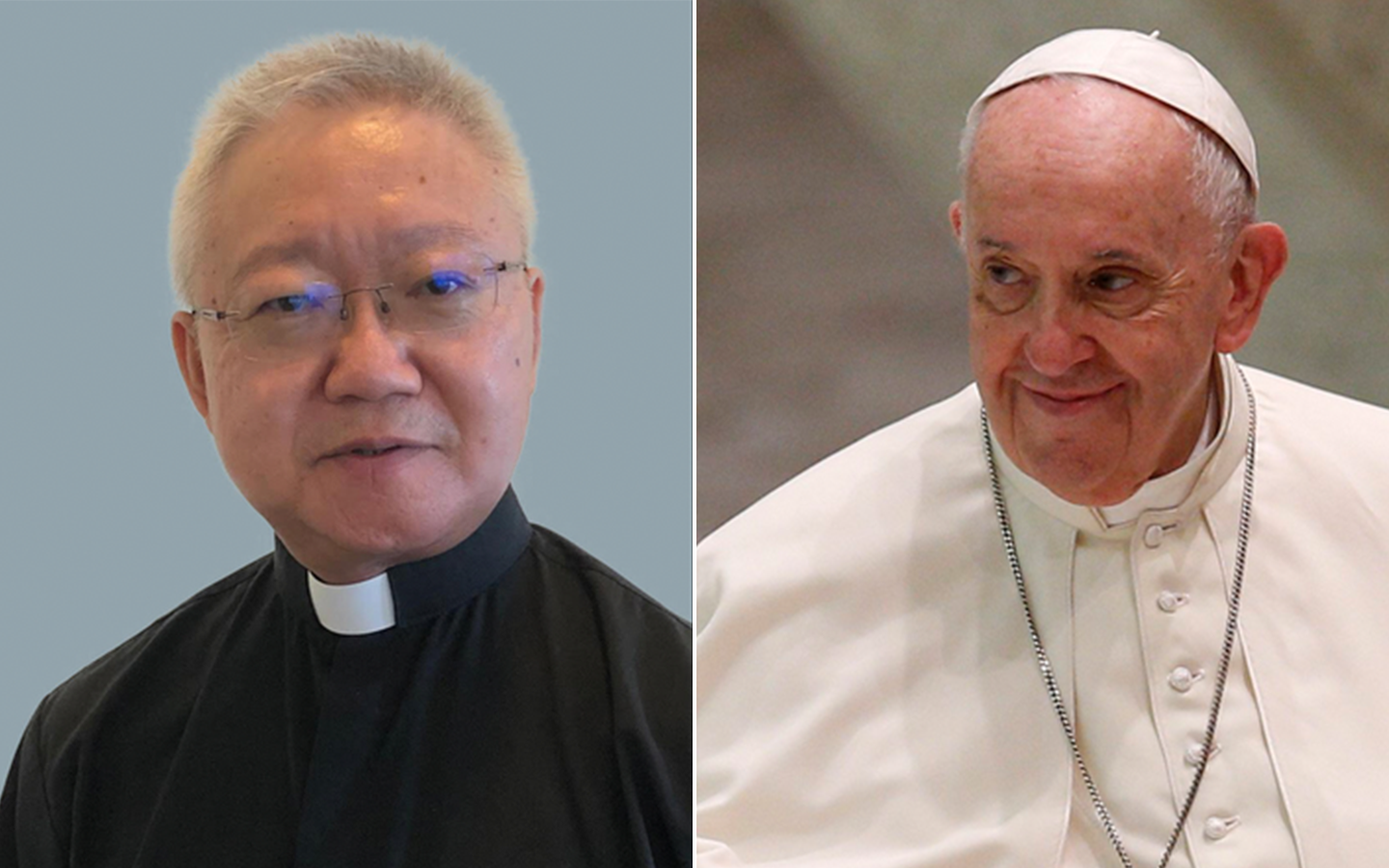 Macao-born Father Stephen Tong, SJ has been appointed by Arturo Sosa, the Superior General of the Society of Jesus, to be the next Jesuit Provincial of mainland China, Taiwan, Hong Kong and Macao.
Stephen Tong, was born in Macao in 1963 and brought up in the city in a non-Catholic family as the youngest of five siblings.
He finished his basic and secondary education in Macao and was baptised when he was 18. He later studied civil engineering in Taiwan in 1981.
Stephen Tong has been Spiritual Director of the St Francis Xavier House, in Cheung Chau, Hong Kong, since 2004. He will assume his new mission on 1 November succeeding Father Stephen Chow Sau-yan who was appointed Bishop of Hong Kong by the Pope in May.
Stephen Tong decided to join the Society of Jesus in 1990. He was sent to Singapore to enter the Novitiate, and then studied philosophy in Manila, followed by teaching for two years in the Jesuit school, Estrela de Mar, in Macao.
In 1996 he began theological study in the Holy Spirit Seminary College and was then ordained deacon in 1999.
After spending time in Boston, US, to pursue a licentiate in theology he returned to Macao and was ordained priest on 24 June 2000. 
He was sent to Manila in 2001 on his first priestly mission as Pre-novitiate director and Socius to the Novice Master.
Father Luis Sequeira (72), head of the Jesuits in Macao, said that he is happy that the next Jesuit Provincial is a "son of Macao" and one of the city's most charismatic people.
"His mission will be difficult," said Sequeira, adding that he has  confidence that Stephen Tong will do the job with "intelligence, creativity and responsibility". 
The Jesuits, or Society of Jesus, is a Roman Catholic religious order that has a long history of missions in Asia stretching back to its foundation in the 16th century by St Ignatius of Loyola and St Francis Xavier. 
Macao played an important role as a base for the expansion of Christianity in Asia by Jesuits like Xavier, Valignano, Ricci, Ruggieri and Palmeiro.