Herd immunity achievable if sufficient numbers are vaccinated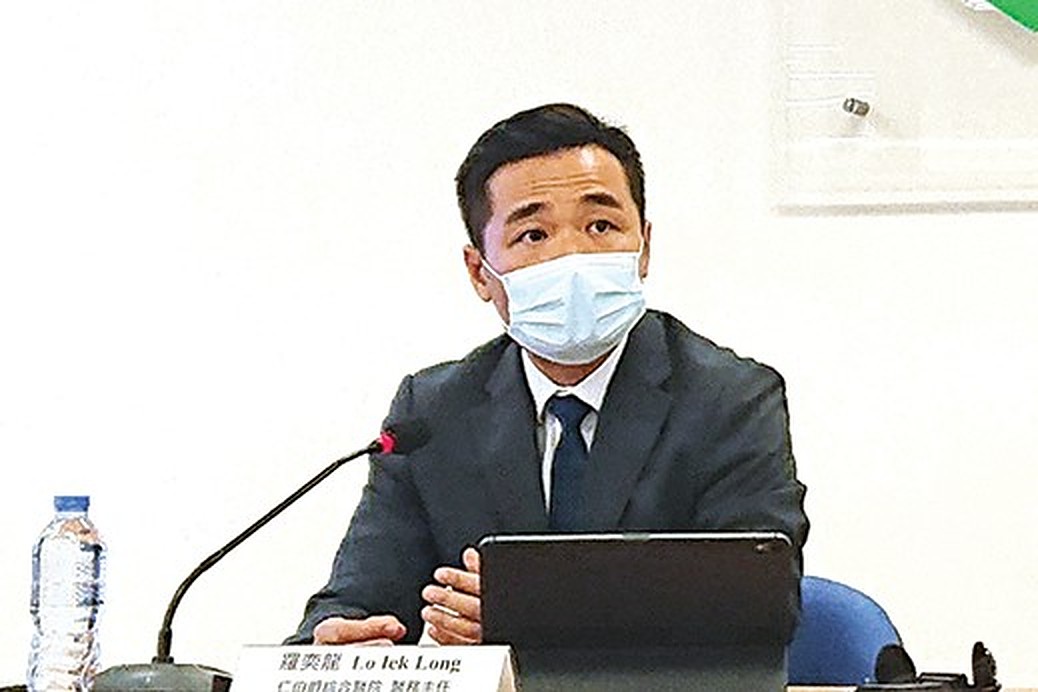 Alvis Lo Iek Long, a clinical director of the public Conde de São Januário Hospital Centre, said that the several kinds of Covid-19 vaccines slated to be delivered to Macao have a "good" effectiveness of preventing Covid-19 infection. Lo said that in case a person who has been vaccinated against Covid-19 is still infected with the disease, they could, however, significantly reduce the probability of the occurrence of a serious condition of the novel coronavirus disease or death.
Lo said that while the Covid-19 vaccination cannot fully prevent the spread of the novel coronavirus, a Covid-19 herd immunity can be achieved if a sufficient number of people – i.e. around 70 per cent of the population in a particular place – have been vaccinated against Covid-19. Lo said that the novel coronavirus pandemic could be brought under control after Covid-19 jabs have become commonplace worldwide.
Lo also said that the local government is striving to start vaccinating residents against Covid-19 in the next quarter.
The Macao government announced earlier this month that it has purchased 1.2 million doses of Covid-19 vaccines by three vaccine developers, comprising 400,000 doses of inactivated vaccines developed by China National Pharmaceutical Group (also known as Sinopharm), 400,000 doses of mRNA vaccines developed by Germany's BioNTech, and 400,000 doses of adenovirus vector vaccines jointly developed by the Anglo-Swedish joint venture of AstraZeneca and Oxford University.
The Macao government has said it expects the first batches of Sinopharm and BioNTech vaccines to be delivered to Macao in the next quarter, while the first batch of the AstraZeneca-Oxford vaccines is expected to arrive in the second quarter of next year. The government said earlier this month that the first batches of the Sinopharm, BioNTech and AstraZeneca-Oxford vaccines to be delivered would each consist of at least 100,000 doses.
Macao has not recorded a new Covid-19 case for 185 days, while no local case has been confirmed in 274 days.
(The Macau Post Daily/Macao News)
Photo by The Macau Post Daily/Tony Wong