Chinese New Year market traders pay MOP 29,000 at booth auction
Chinese New Year market traders pay MOP 29,000 at booth auction

Link copied
Traders keener than last year following easing of Covid-19 pandemic, but some booths still attract zero bids.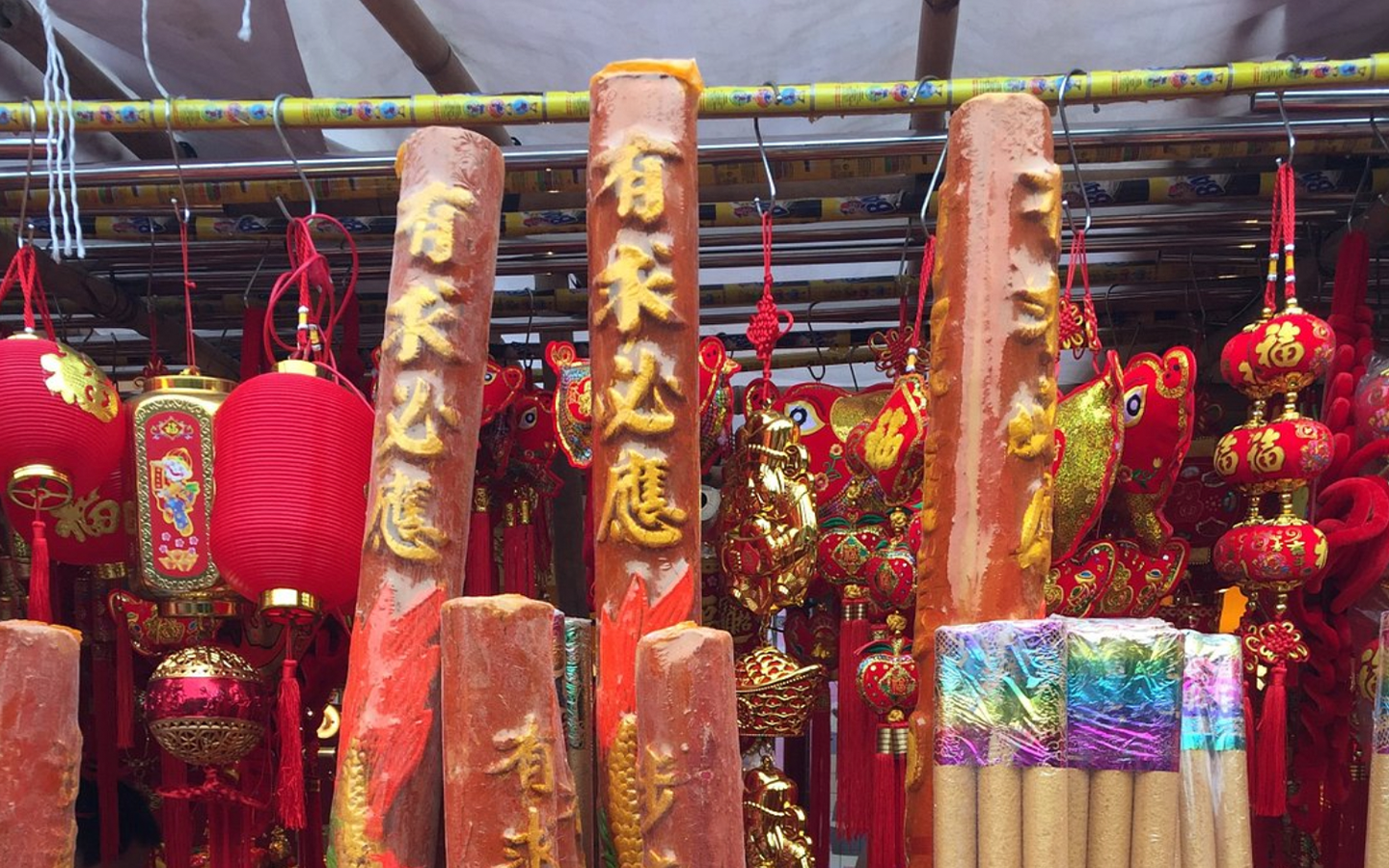 Brisk bidding at the Municipal Affairs Bureau's (IAM) auction for next year's Chinese New Year (CNY) markets saw booths go under the hammer for as much as MOP 29,000.
The CNY Market will run from 25 January to 1 February. Seventy bidders competed for the 34 dry goods, flower and cooked food booths at Praça do Tap Seac.
One of the flower booths was auctioned off for MOP 29,000, however there were no bids for 10 of the 24 dry goods booths which were then recalled by the bureau.
The flower booths were auctioned off for between MOP 20,000 and 29,000.
Last year, the most expensive flower booth was auctioned off for MOP 20,500, while the solitary food booth in 2020 attracted a price of just MOP 10,000, 
However this year all the food booths attracted bids of between MOP 15,500 and 18,000, yet the 24 dry good booths only drew 14 bids, six of which were auctioned off at the asking price of MOP 5,000. The most expensive booth was auctioned off for MOP 10,000, which is MOP 10,000 lower than last year's highest bid.
The auction for 10 incense and windmill booths at A-Ma Temple garnered less attention, attracting just 14 people. Only seven booths were auctioned off at their asking price of MOP 5,000.
IAM Vender Division Chief Kam Chi Wai said the number of booths at A-Ma Temple were the same as last year, adding that given the Covid-19 pandemic the "enthusiasm" from the bidders was "as expected".