Austcham's fundraising luncheon raises awareness on men's health
Austcham's fundraising luncheon raises awareness on men's health

Link copied
MUST professor tells men to 'get treated', talk more about health issues; Aussie chamber to hold Movember trivia night next month.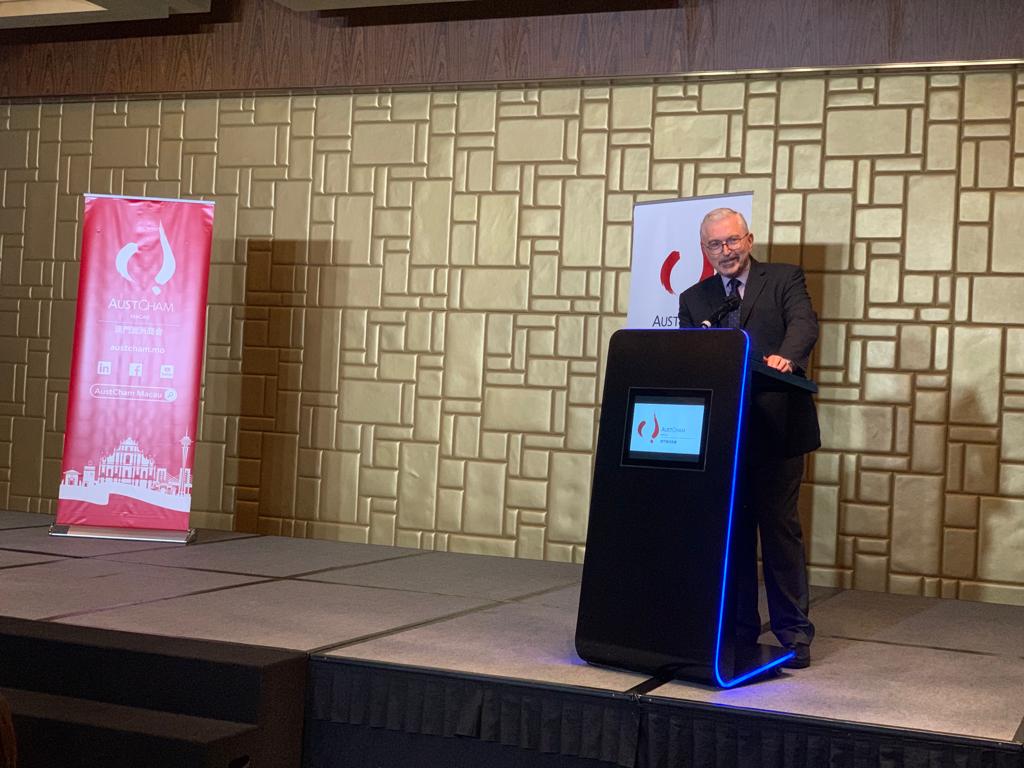 Over 60 people attended the Australian Chamber of Commerce (Austcham) Macau's fundraising luncheon at The St. Regis Macao yesterday, when the main speaker Brian Tomlinson, a professor at Macau University of Science and Technology's (MUST) Faculty of Medicine encouraged men to get their health checked. 
The Power Hour luncheon titled Men's Health in a Nutshell – Muses from a Clinical Pharmacologist, and Fundraising Luncheon to Support the Operations of ARTM was held to raise awareness of men's health, with proceeds donated to the Association of Rehabilitation of Drug Abusers of Macau (ARTM) and Australia's Movember Foundation. 
It was also held in preparation for Austcham's upcoming Movember trivia night, which will take place at Galaxy Macau's China Rouge on 23 November.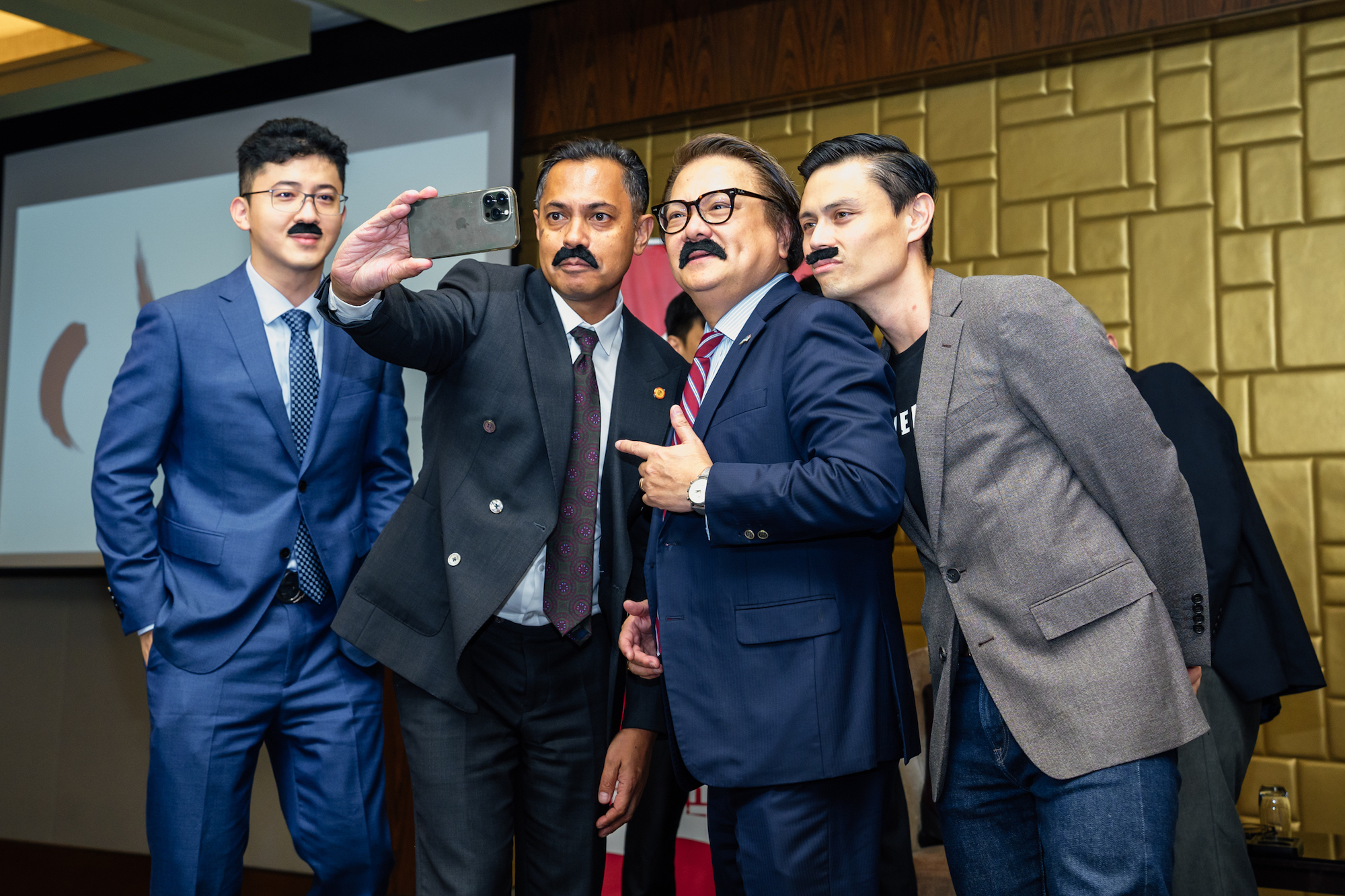 At yesterday's luncheon, Professor Tomlinson highlighted various medications used to treat some of the common – and a few less-talked about – men's health issues like hypertension, heart disease, high cholesterol, prostate cancer, hair loss and erectile dysfunction, among others. 
He encouraged men to be more open about their health issues and "get tested" earlier so they can get early treatments. 
"If you've got symptoms, you've got problems. So, you need to get treated," said the professor, who is an internal medicine and clinical pharmacology specialist with clinical and research interests in lipid disorders, hypertension, diabetes, and cardiovascular disease.
"Men's health in Asian countries has been somewhat ignored; it tends to be sort of kept up a bit below the surface and people don't discuss it much," he pointed out. "Maybe it's a matter of culture, but I certainly think there's room for improvement." 
Macao-born Olivia Monteiro, assistant professor at the MUST's Faculty of Medicine, who attended yesterday's event, said that men's health should be discussed in her hometown "mostly because it's never been discussed at all." 
She added: "You very rarely hear health issues being discussed amongst men, especially mental health issues – they don't talk about it at all in Macao. They don't even talk about it with their family members. It's a cultural issue" 
However, Monteiro believes such a taboo can gradually be broken by "educating people more". She said: "If people know more about men's health and that it's not something they need to be ashamed of, then they're more likely to talk about it, and more openly too." 
ARTM Coordinator and Psychological Counsellor Erick Cheung Lik Hang said after yesterday's event that men's health is not just physical but also mental health. 
He said: "We can see more men with mental health issues nowadays because of the pandemic, which has caused a lot of changes in life. People need time to adapt to these changes, including in terms of [Covid-19] restrictions, economy, and lifestyle. The whole situation may create more stress and lead to emotional problems." 
Men with "emotional" or mental issues, such as depression, are least likely to talk about "their feelings" with others or seek help, according to Cheung.
"General public, communities, families and friends have to talk more about mental health issues among men, so men with such issues can be more open about their feelings and they can get to know more about their emotions," he added. 
According to the World Health Organization, heart disease, cancer, diabetes and depression are some of the world's main disease-related killers among men, while Macao's Health Bureau has listed coronary heart disease, hypertension, stroke and cancer as the common diseases among men in the city. 
Movember is an Australian men's health campaign that began in 1999. It encourages men to grow a moustache throughout the month of November to raise public awareness on men's health issues as well as for charity related to those issues. 
The term "Movember" is a portmanteau of "mo", an Australian-English informal short form of moustache and "November".