4 groups ask government to step up efforts to protect ocean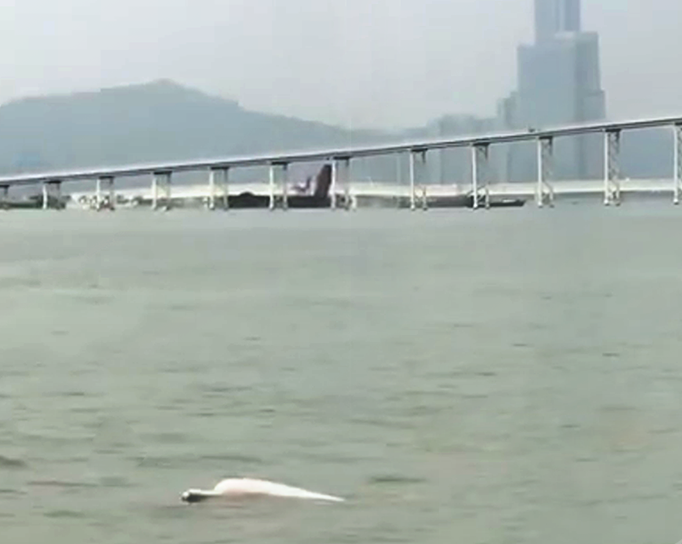 Four local associations have jointly asked the government to protect the marine environment, improve the city's sewage treatment plant, impose a speed limit on ferries and investigate the cause of deaths of the cetaceans recently washed ashore on the city's coastline.
Representatives of Macau Ecological Society, Macau Green Student Union, Green Future, as well as History and Culture Association of Port of Macau, jointly submitted a letter addressed to Chief Executive Ho Iat Seng on Friday concerning marine protection with four suggestions on what the government should do.
In the letter, the groups urge the government to draw up a marine protected area, with the setting-up of a marine advisory committee to strengthen cooperation between the government, the public and academic research units to protect the ocean.
The groups also suggest the government improve coastal water quality and optimise the living space of Chinese white dolphins.
The letter points out that the recent dead cetaceans washed ashore should be a concern to society, as it serves as a signal of serious marine environmental pollution, hence the suggestion the government upgrade the "purification function" of its sewage treatment plant and impose penalties for water pollution violations.
In addition, the groups ask the government to limit the speed of ships sailing in certain areas as high-speed boats may be the cause of injuries to Chinese white dolphins in the waters south of Coloane and east of the Friendship Bridge, pointing out that limiting the speed of ships there would reduce the chance of hurting the dolphins.
According to the groups, the Marine and Water Bureau (DSAMA) allows the speed of ships in Macao's coastal waters to be higher than the speed limit of 10 nautical miles in Hong Kong's protection zone.
The letter also urges the government to continue marine ecological monitoring and investigate the cause of the recent dolphin deaths.
"Macao, as a coastal city in the Greater Bay Area, should strengthen the continuous survey of marine ecology to formulate scientific marine conservation policies," the letter says.
(The Macau Post Daily/Macau News)
PHOTO © The Macau Post Daily