UNWTO to offer IFT students internships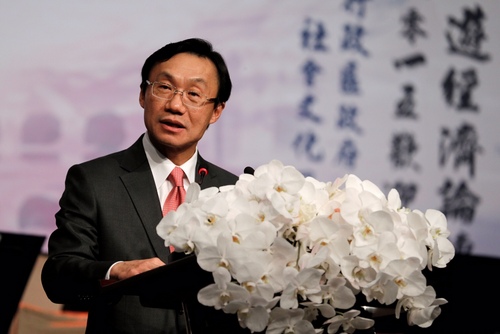 The Madrid-based World Tourism Organisation (UNWTO) will provide internships for five students of the Institute for Tourism Studies (IFT) every year, Secretary for Social Affairs and Culture Alexis Tam Chon Weng said on Monday.
The policy secretary made the announcement before attending the Global Tourism Economy Forum's welcome dinner, which was hosted by the local government at the Grand Hyatt Macau in Cotai.
According to Tam, selected students will work as interns at the international body's headquarters in the Spanish capital for six months.
Tam also said part of the IFT's new facilities on the former University of Macau (UM) campus in Taipa will be used as a training centre for UNWTO officials and tourism sector staff, adding that the government would conduct tourism studies with the international body.
He said the institute currently offers the largest number of programmes recognised by the UNWTO, compared to similar kinds of higher education institutions all over the world.
"They [the UNWTO officials] know that the Macau Institute for Tourism Studies [IFT] is very successful… [that is why] they want to set up a world-class training centre with us," Tam said.
At the Venetian in Cotai on Monday, Tam signed a memorandum of understanding between the local government and the UNWTO to establish the centre, with Taleb Rifai, the international body's secretary-general from Jordan.
(macaunews/macaupost)