Macau to set up 'formal' ties with Taiwan, CE says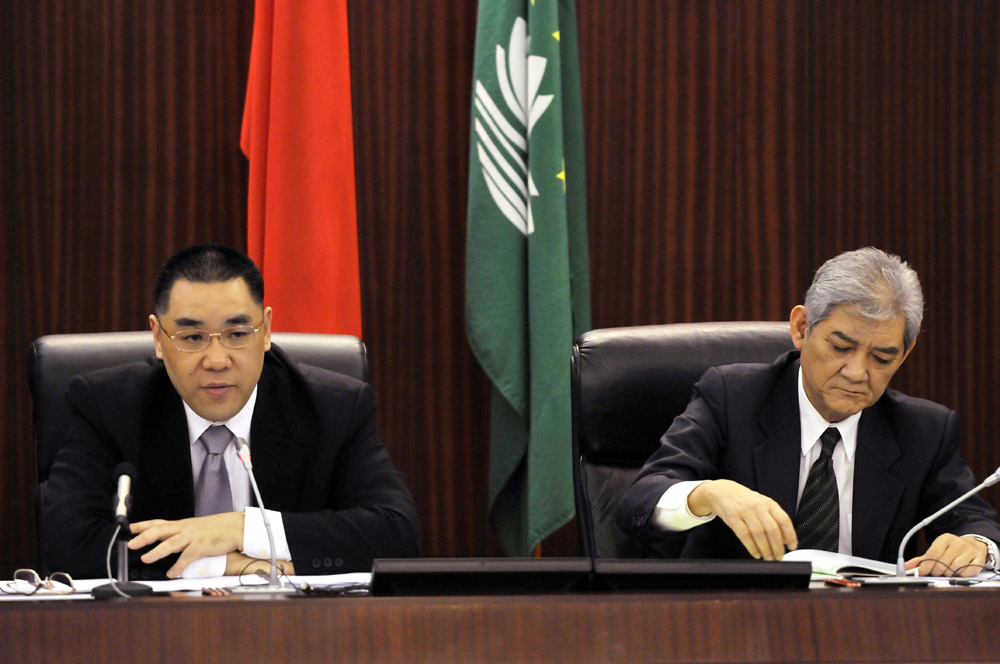 Macau, China, 17 Mar – Chief Executive Fernando Chui Sai On announced in his first policy address Tuesday that Macau will set up a "formal communication mechanism" with Taiwan.
The chief executive announced that his government will set up "all types of contacts and cooperation" with Taiwan and provide Macau residents working and studying in the island with a range of services and facilities.
Chui mentioned trade, tourism, conventions and exhibitions, culture, education and creative industries as key aspects of Macau's efforts to strengthen its cooperation ties with Taiwan.
"Macau's active and formal role in promoting cross-Strait ties would further strengthen Macau's role as a service platform" he said.
Chui added that in order to develop Macau's ties with Taiwan "in a planned and sustainable manner," the government will set up a "formal communication mechanism" to handle its cooperation with Taiwan.
The chief executive also said that the "formal communication mechanism" will be coordinated by his chief-of-cabinet Alexis Tam Chon Weng.
Chui, who took office on December 20 last year, also said that Macau was playing already a "historic role" as a transit hub for quasi-direct flights between the two sides of the Taiwan Strait.
Macau's formal ties with Taiwan were severed in 1967. However, in 1989 the Taiwan authorities were allowed to set up an unofficial representative office in Macau that continues its low-key activities to date.
According to informed sources quoted today by The Macau Post Daily, Chui's predecessor Edmund Ho Hau Wah will be tasked with promoting the mainland's ties with Hong Kong, Macau and Taiwan in his new state-leader level post as a vice-chairman of the Chinese People's Political Consultative Conference (CPPCC).
(MacauNews)