Macau police launch Web service for work visa extensions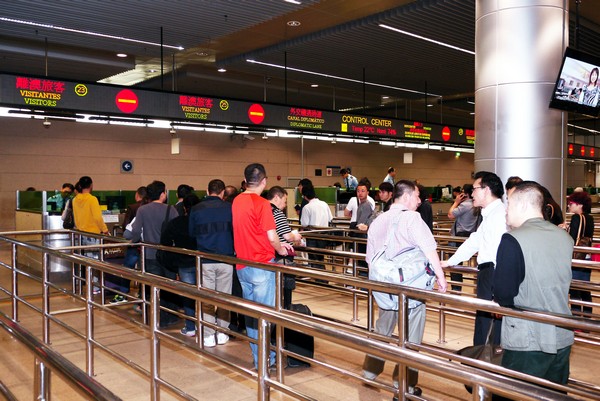 According to a Public Security Police (PSP) statement imported non-specialist workers can now extend their work visas through a dedicated website, starting from Tuesday.
The statement said as a continuous effort to simplify and modernize the work visa extension procedure, the PSP Immigration Division had prepared the Web service, which could be assessed on www.fsm.gov.mo/psp/smgesystem/, allowing for over 150,000 non-local workers to extend their work visas online.
According to the statement, non-resident workers can access the website, follow the instructions to complete the application, with no registration required. The applicants can then check the results two working days later.
The statement said that the addition of the system would shorten the approval process from five working days to just two.
The statement said the next step would be to implement a system which allows for "electronic verification", allowing non-local workers to verify their personal information with electronic signatures.
The webpage is currently only available in traditional Chinese characters, but a PSP spokesperson stated that they planned to implement the Portuguese version of the page soon. However, he was unable to provide a date for the launch of an English-language page or a page in simplified Chinese characters, considering that most of the city's non-resident workers are compatriots from the mainland.
(macaunews/macaupost)