Macau economy to grow 20 pct this year and 15 pct in 2012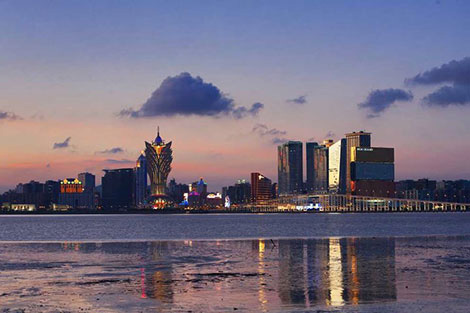 Macau, China, 8 Sept – The Macau economy is expected to see growth of 20 percent in 2011 and 15 percent in 2012, years in which investment is expected to start rising once again after falling sharply in 2009 and 2010, according to the latest report from the Economist Intelligence Unit (EIU), according to Macauhub news agency.
The report thus expects year-on-year growth in gross fixed capital formation of 8.5 percent this year and 8.9 percent in 2012, and the inflation rate, which this year is expected to stand at 3.9 percent, is expected to slow to 3.2 percent in 2012.
The EIU said that Macau's economy remains strong, fundamentally on account of the gaming and gambling industry which, for example, led to exports of goods and services to be the equivalent of 117 percent of Gross Domestic Product in the first quarter of the year, against 87 percent seen in 2005.
Investment is also bolstered by the gaming and gambling industry and the latest tourist and gaming project in the territory – Galaxy – whose opening was delayed due to the financial crisis, represents an investment of US$2 billion.
Retail sales also posted healthy growth due to tourists from Mainland China seeking out Macau for gambling and to buy goods, and there was also 8.3 percent growth in the number of people visiting Macau in the first half of the year.
The EIU also said that although Macau had a considerable balance of trade deficit it continued to have a significant current account surplus, particularly because of its services exports.(macaunews/politics)