Macau airport master plan update is ready, said aviation chief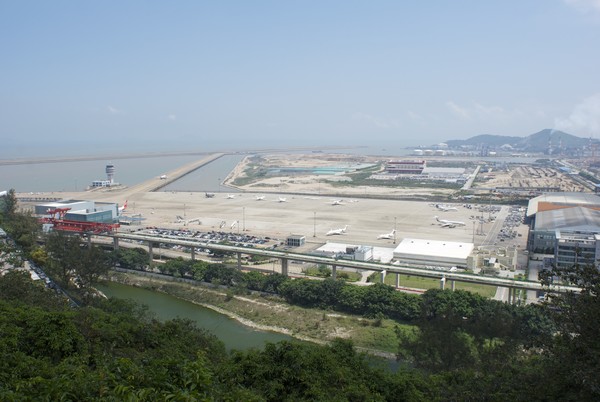 Macau Civil Aviation Authority (AACM) President Simon Chan Weng Hong said on Wednesday that his office had recently completed an update of the "Macau International Airport Master Plan", which was released in 2011, covering the airport's development needs for 20 years.
Chan made the remarks after attending the opening ceremony of a new Air Macau lounge at the airport. Chan was one the special guests to officiate at the ceremony.
Talking to reporters, Chan said that the authority had been working on the master plan's update for some time.
"Basically, the updating of the master plan for the development of the airport is complete," Chan said, adding, "the airport will complete the construction of its hangars soon. The construction of an extension of the airport's north side passenger terminal building was started this month and most of the construction is expected to be completed by the end of next year," Chan said, adding the authority would discuss with the airport company (CAAM) and airline companies how to improve the situation of delays due to adverse weather.
He said that there would be a conclusion on how to improve the matter at the end of this year.
Chan also said he expected the airport's total passenger movement this year to be five million while the airport's maximum passenger capacity was 15 million, adding that he saw no need to build a second runway.
(macaunews/macaupost)