Legislature passes bill on principal officials' 'cooling-off period'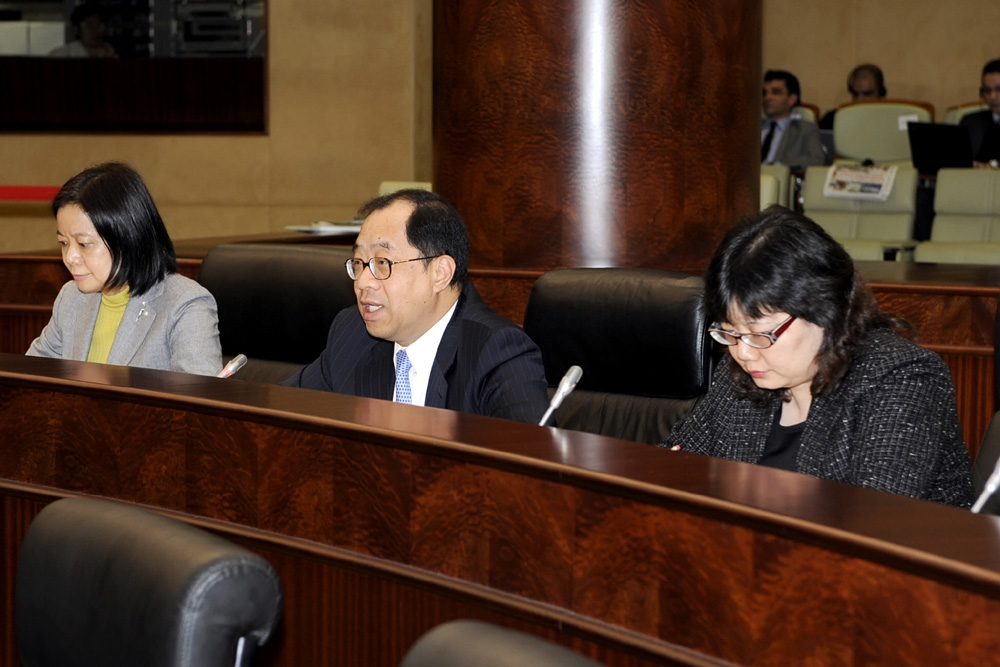 Macau, China, 15 Dec – The Legislative Assembly Monday passed a government-drafted eight-article bill on "restrictions imposed on the holders of the post of chief executive and other principal government positions after leaving their posts.", according to The Macau Post Daily.
The bill contains certain proscriptions on top officials taking up work in the private sector during a certain period after leaving office.
Two dozen lawmakers of the 29-member legislature voted in favour of the bill, which was passed in line with an "urgent procedure" mechanism, considering that Macau's new government will be sworn in on Sunday.
Chief Executive Edmund Ho Hau Wah and Commissioner of Audit Fatima Choi Mei Lei will be the only two principal officials leaving office on Sunday.
Edmund Ho will be succeeded by ex-secretary for social affairs and culture Fernando Chui Sai On, while Edmund Ho's chief-of-cabinet, Ho Veng On, will be sworn in as Commissioner of Audit on Sunday.
The bill's restrictions apply to the chief executive, policy secretaries, commissioners and director-general of the Macau
The Chief Executive and other principal officials will be barred from engaging in any private business activities for one year after leaving office.
Afterwards, the ex-chief executive needs to obtain the incumbent chief executive's permission if planning to engage in private business activities in the following two years. Other principal officials need the chief executive's permission only for one more year.
Under the bill, which will become law one day after its promulgation in the Official Gazette (BO), a former chief executive and other principal officials may be exempted from the "cooling-off' period if engaging in activities designated by the central government or Macau government, or if they engage in charitable, academic and not-for-profit activities on a regional or international level.
Besides, an ex-principal official who is a permanent civil servant is allowed to return to his or her original position in the civil service.
According to the bill, any ex-official engaging in private businesses during the "cooling-off period" faces a maximum jail term of one year and a five-year ban on taking up any public position.
The bill also requires ex-officials not to divulge any confidential information obtained during their respective tenure, even as a witness in court, without the permission of the incumbent chief executive.
(MacauNews)