Ho Iat Seng looks forward to Macao economic recovery
Ho Iat Seng looks forward to Macao economic recovery

Link copied
During meeting with new director of Liaison Office, Zheng Xincong, chief executive says gradual relaxation of travel restrictions should bring 'favourable conditions'.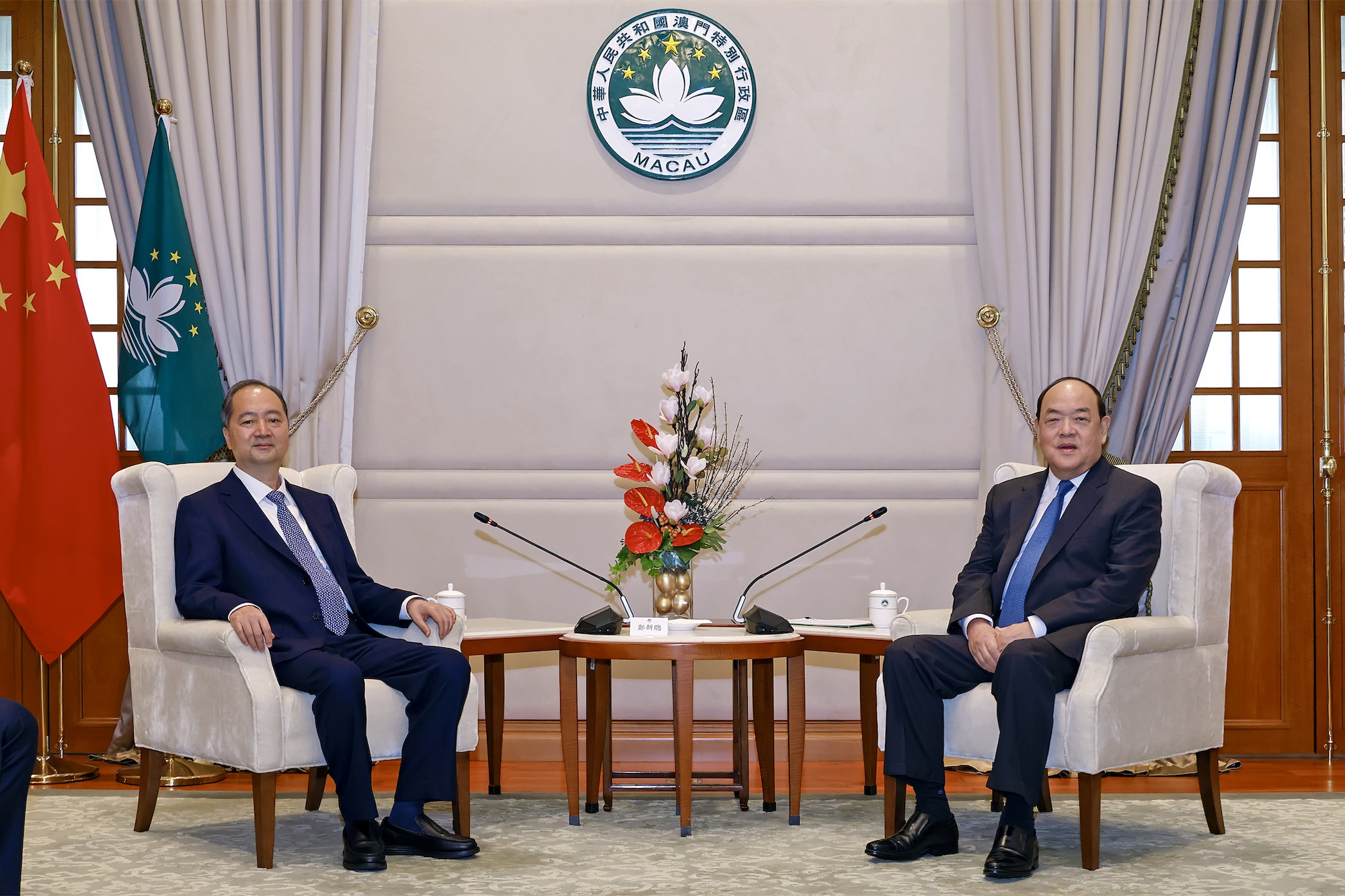 Chief Executive Ho Iat Seng met with Zheng Xincong, the newly appointed director of the Liaison Office of the Central People's Government in Macao, at the government headquarters yesterday.
Ho and Zheng agreed that they will uphold the tradition of good communication and close cooperation, and continue to work together to safeguard the implementation of the national constitution and the Macao Basic Law, safeguard the central government's overall jurisdiction over the SAR, implement the principle of "patriots administering Macao", ensure the stability of the application of the "One Country, Two Systems" in Macao, promote the diversification of Macao's economy and seek the well-being of Macao residents.
Ho said that the overall situation in Macao is stable and Covid-19 prevention and control measures have achieved good results. However, he pointed out that based on the changes in the pandemic situation in mainland China since early this year, there has been a significant decrease in visitors to Macao. As a result, Ho said, Macao's economy is facing great difficulties and pressure. 
In response to actual needs, Ho underlined, the government continues to launch assistance measures to relieve residents' hardship. With the recent alleviation of the pandemic in mainland China, entry-exit prevention and control restrictions are expected to be gradually relaxed, hoping to bring favourable conditions for Macao's economic recovery, Ho said.
The government will continue to maintain close contact with the Liaison Office headed by Zheng to work together to maintain the long-term prosperity and stability of the SAR, Ho added.
Zheng said that during his 10-month tenure as deputy director of the Liaison Office, he appreciated the strong support by Ho and the government for the work of the Liaison Office.
Zheng stressed that the Liaison Office is committed to sharing the concerns of the Macao government and jointly doing more practical things for local residents, The Macau Post Daily reported.