Director-General of Macau's Customs Service dies in undisclosed circumstances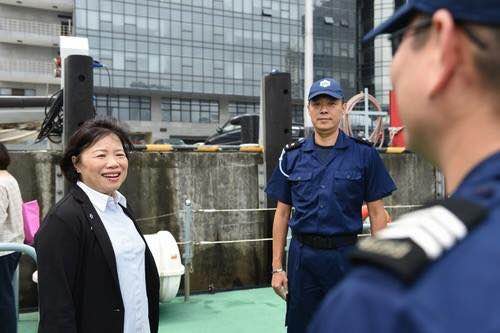 The Chief Executive of Macau, Chui Sai On, has said that the Director-General of the Customs Service, Lai Man Wa, died on Friday October 30, 2015.
Lai Man Wa was one of the principal officials of the Macau Special Administrative Region government and was appointed to the Director-General position in December 2014.
The Secretary for Security, Wong Sio Chak, said that at 3:30pm the police answered a call to a public toilet in Ocean Gardens in Taipa and found the body of Lai Man Wa.
Wong said that the initial report of the Macau Forensic Medicine department had ruled out homicide.
The Secretary for Security also revealed that he had been in close contact with the Director-General until Thursday evening and did not notice anything in her behavior that could have anticipated this end, mentioning that they had scheduled a meeting in Zhuhai for Friday afternoon to debate issues regarding "waters and illegal immigration" with local authorities.
The Chief Executive made the announcement in an emergency press meeting held at the Government Head Quarters.
Chui Sai On expressed his condolences to her family and friends and said she was "a great friend and an excellent worker who contributed greatly to Macau".
Chui Sai On said during the emergency meeting that "according to the law, the Director-General's working duties will be assumed by the Secretary for Security, Wong Sio Chak, until the nomination of another person for the position".
Lai Man Wa, 56, was born in January 1959 in Macau.
Lai obtained a Bachelor's degree in Police Science from the Academy of Public Security Forces and held a Master of Law degree in Public Administration from Sun Yat-sen University in China.
She was the Director-General of the Customs Service for less than one year after serving as Deputy-Director of the same service. She was also serving as president of the Macao Alumni association of the School of Government of the Sun Yat-sen University, and an advisor to the Women's General Association of Macau. Lai joined the Security Forces in 1984 and was mainly engaged in intelligent and investigation procedural work. She was also engaged in the resettlement of Vietnamese refugees in the 80s.
(Macaunews)