Chief Executive urges Macanese to promote Macao internationally
Chief Executive urges Macanese to promote Macao internationally

Link copied
Ho Iat Seng also pledges support for the community's unique traditions and thanks Macanese for their support during the difficult years of the pandemic.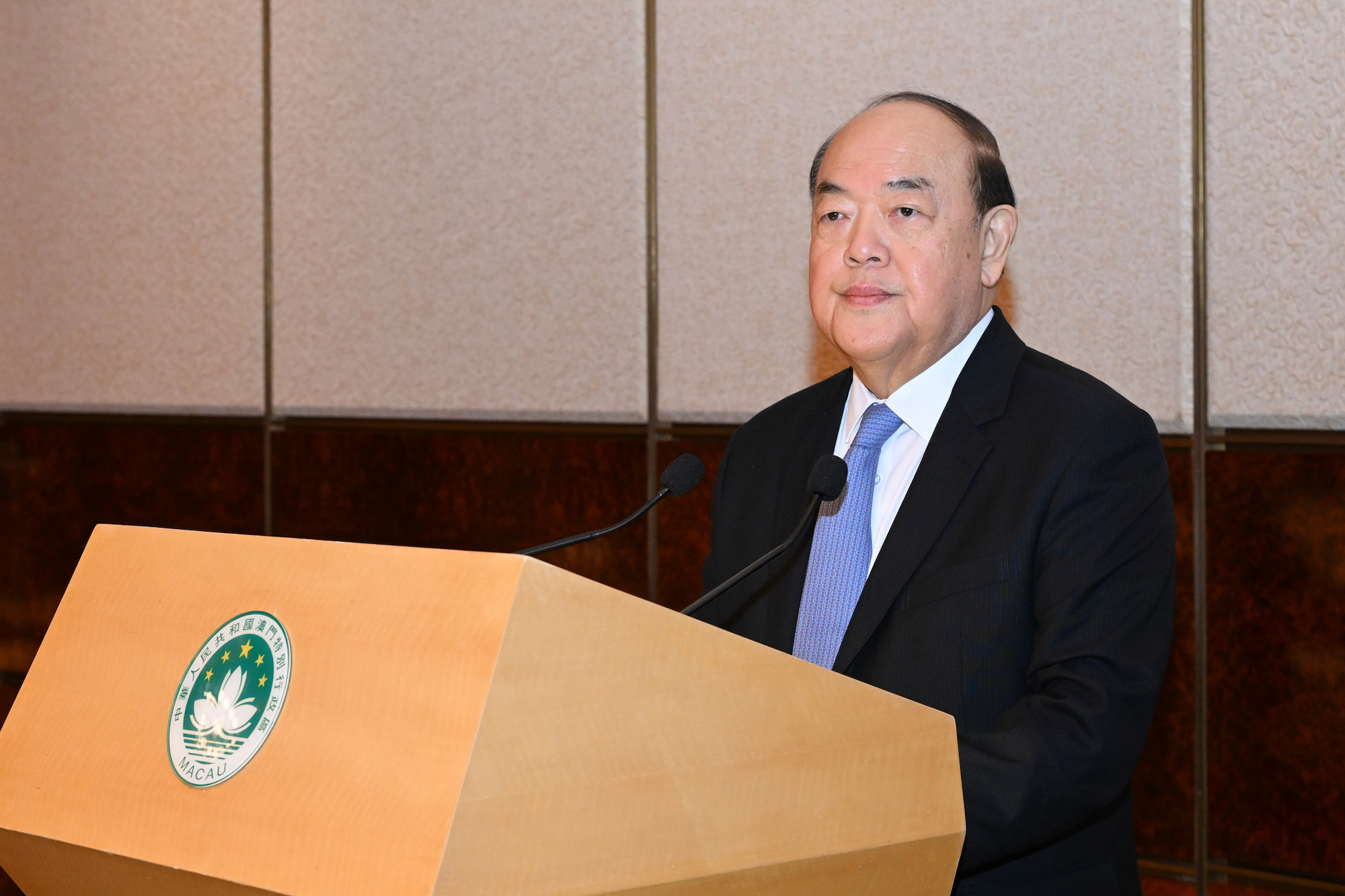 The Macanese community has been called on to use its international networks to promote Macao.
Speaking at a gathering on Tuesday to Macanese leaders, Chief Executive Ho Iat Seng asked Macanese to help cement the SAR's position as a meeting point for China and lusophone countries and remind the world of the diversity of Macao's culture.
Ho also thanked the local Macanese community, and Portuguese living in Macao, for their support and cooperation during the difficult years of the pandemic but added that the worst days were over.
[See more: Patua is 'critically endangered': study]
He said he hoped that the Macanese community would seize opportunities arising from the post-epidemic recovery and play a part in driving the continued progress of the city.
He also pledged support for cultural harmony in Macao and support for the unique Macanese customs and traditions.