Chief Executive Ho Iat Seng says fight against pandemic is not over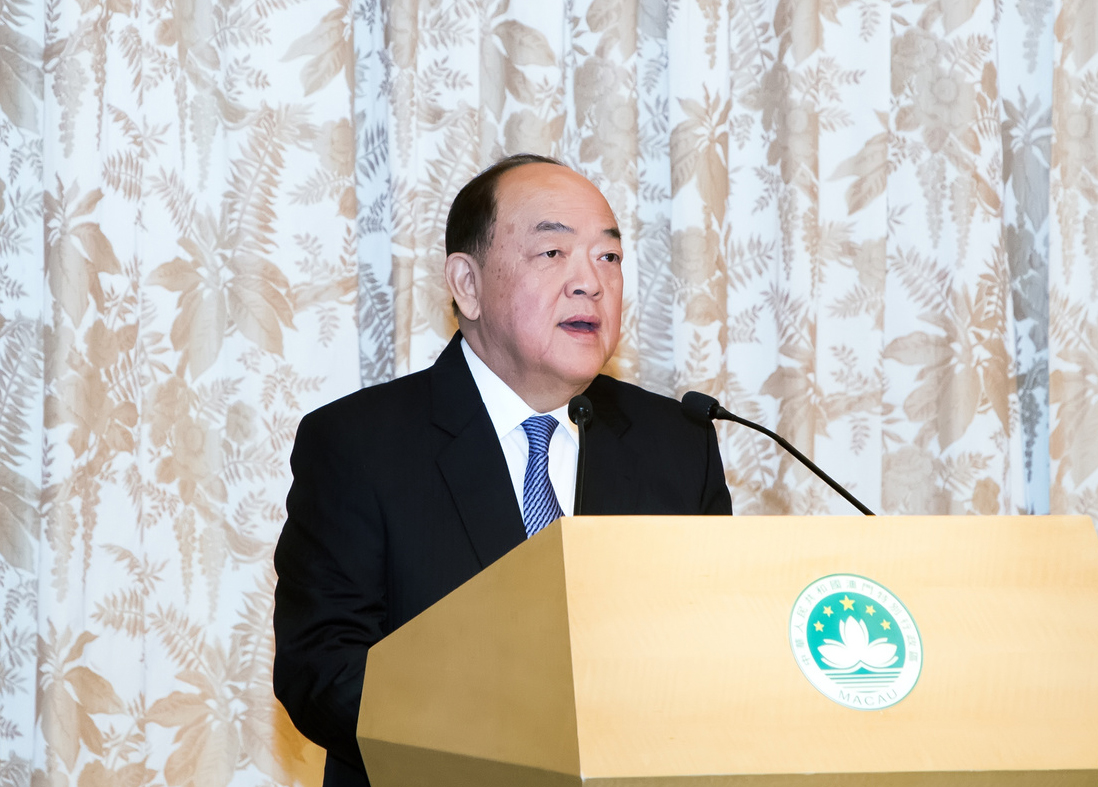 Chief Executive Ho Iat Seng said that there is a possibility that in the near future Macao would continue to be affected by the pandemic and by external political and economic fluctuations.
Ho said, during a meeting with Chinese-language local news organisations on Friday, that the government will continue to follow its strategy of "preventing imported cases and a rebound of the epidemic", and prudently introduce epidemic control measures.
"These steps aimed to create favourable conditions for restoring normal social and economic order" he said according to the Government Information Bureau (GCS).
The Chief Executive praised Chinese news organisations for their courage and commitment in providing the public with timely and accurate information on the pandemic especially during the beginning of the Covid-19 alert in 2020.
"Such effort had helped the government effectively to deliver and implement in time its disease prevention policies and measures," Ho added.
The Chief Executive also praised the full support of the central government and the united efforts of all sectors of society that allowed Macao to achieve a preliminary success in fighting the pandemic.
Ho guarantees that his government will continue to ensure freedom of the press and support development of the news media.
He also called on the Chinese-language media to continue its monitoring and guiding role on government activity, support public services and report objectively on society and people's lives.