Chief Executive confident on Macao's prospects for 2022
Chief Executive confident on Macao's prospects for 2022

Link copied
Ho Iat Seng tells 1,000 guests at reception celebrating MSAR's 22nd anniversary that government intends to prevent pandemic and stabilise economy.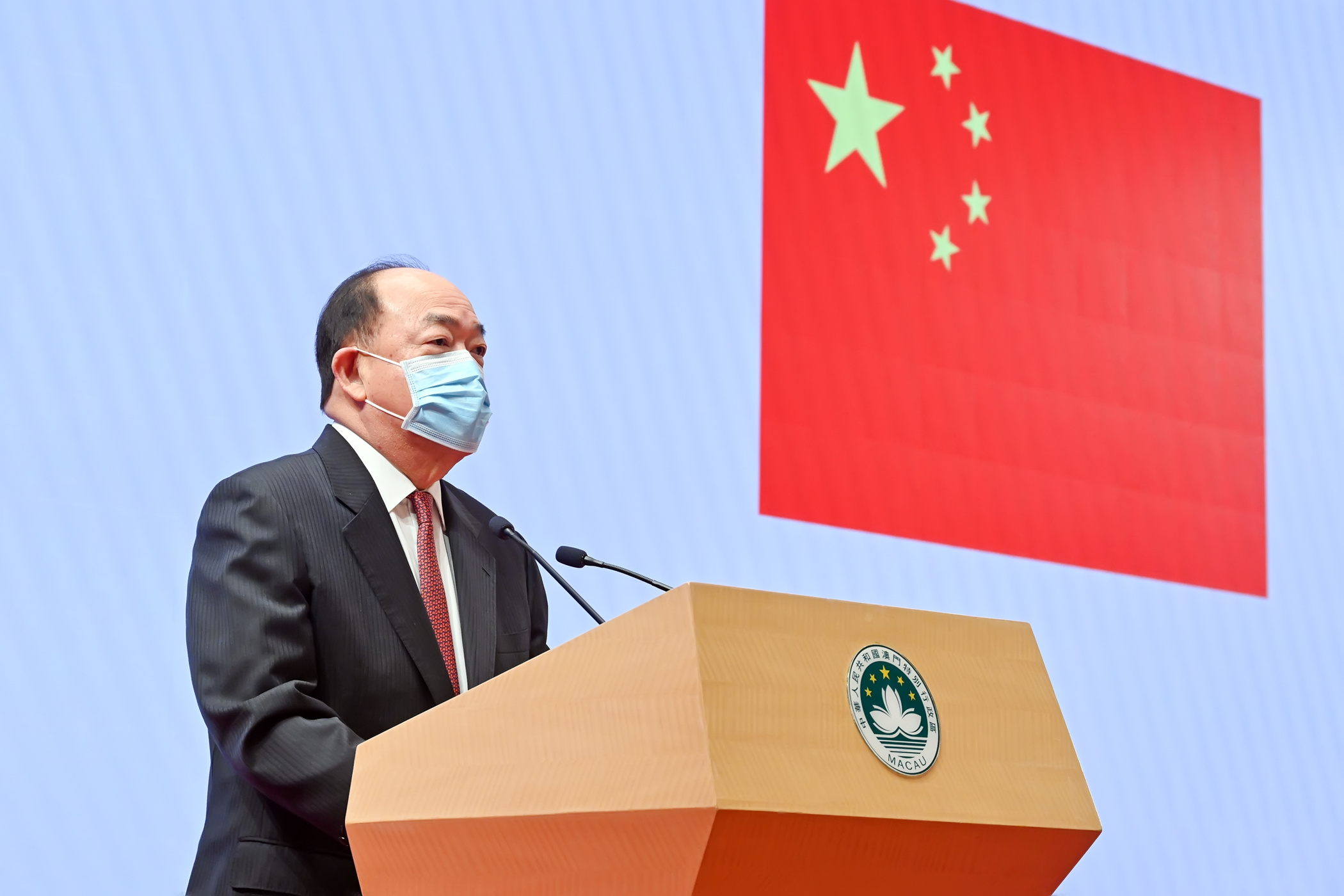 Chief Executive Ho Iat Seng has said that Macao will continue to improve its legal system and implementation mechanism for safeguarding national security, in order to ensure long-term prosperity and stability of the special administrative region.
During a reception to celebrate the 22nd anniversary of the establishment of the Macao Special Administrative Region (MSAR), attended by 1,000 guests, Ho also said that "the government will continue to advance a string of development and construction projects, based on the interests of the population."
Ho underlined that Macao has fulfilled its constitutional responsibilities, safeguarded the nation's sovereignty, security, and development interests, adhered to the fundamental principle of "patriots governing Macao" and successfully completed the election of the seventh Legislative Assembly, implemented the central government's Macao-related policies and promoted the development of the Guangdong-Macao In-depth Cooperation Zone in Hengqin.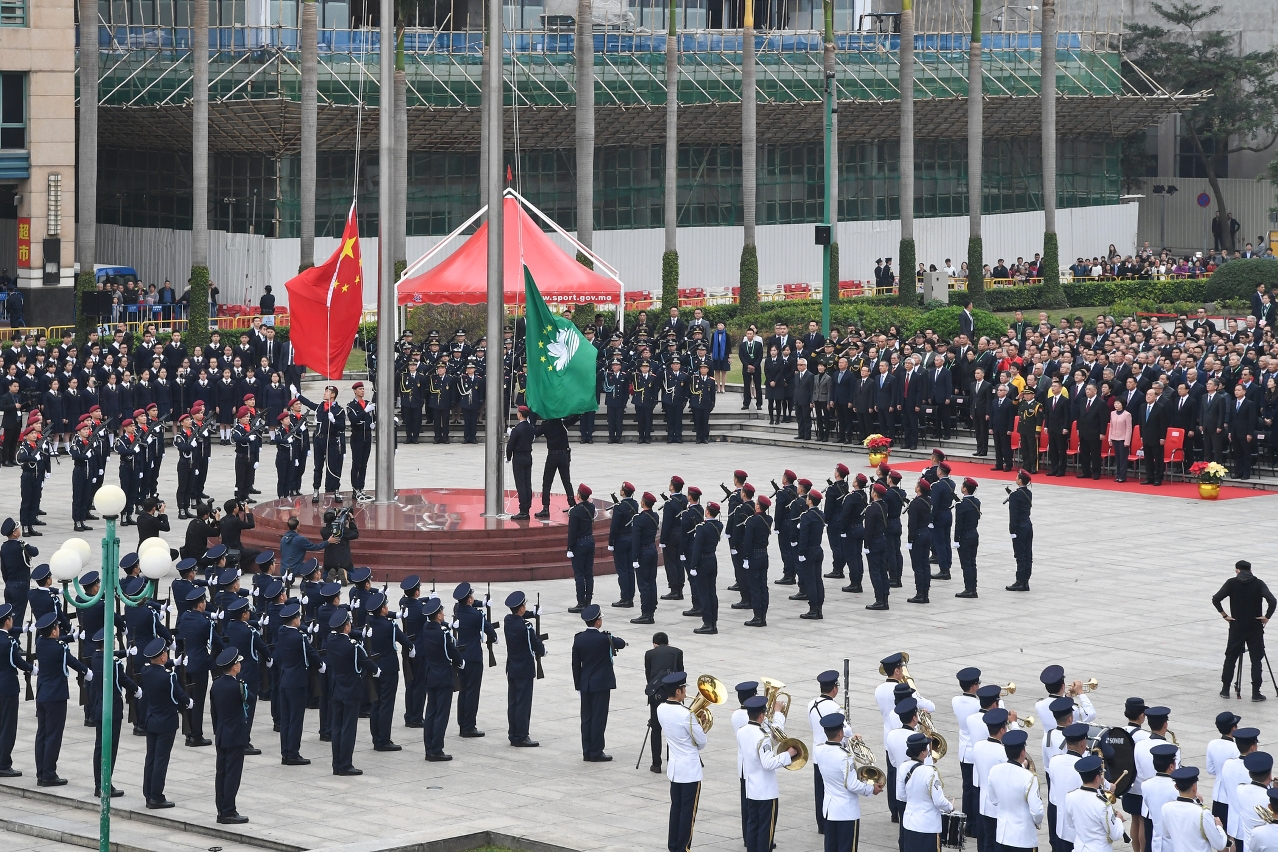 The chief executive also said that the government "actively connected Macao with the national 14th Five-Year Plan and launched the MSAR's second five-year plan, coordinated Covid-19 prevention and control measures and economic and social recovery and development, and vigorously promoted people's livelihood and the overall economy. 
"Macao's development momentum has gradually stabilised and improved," he said.
The chief executive also mentioned that in the process of fighting the Covid-19 pandemic and promoting economic recovery in 2021, "all sectors of civil society and the general population have cooperated with and supported the government.
"They have fully promoted the tradition of helping each other, taking into account the overall situation, and watching and helping each other, thereby demonstrating selfless dedication and self-improvement while facing adversity," he said. 
Looking forward to the new year, Ho pledged that the local government will implement the goals and tasks of his 2022 Policy Address and second five-year plan, in accordance with the policy of "preventing the epidemic, stabilising the economic recovery, protecting people's livelihoods, promoting diversity, strengthening cooperation and seeking development", The Macau Post Daily reported.