Business-government collusion is 'rather serious' says CCAC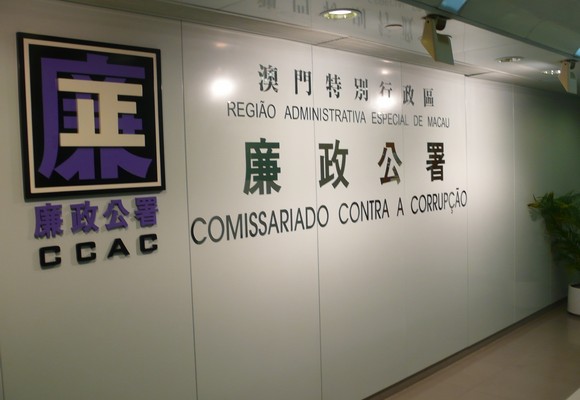 The Commission Against Corruption (CCAC) is concerned about "rather serious" collusion between business people and government officials, according to an annual report released by the graft buster on Wednesday.
The report also singles out the shocking case of two Public Security Police (PSP) officers suspected of fabricating evidence.
The commission says in the report its investigators discovered that a PSP officer mistakenly sent an electroshock weapon, which was to be submitted to the court as evidence, to another PSP department for destruction in April 2015. To cover up his mistake, the officer, with the assistance of another PSP officer, later purchased a similar electroshock weapon in the mainland and illegally brought it to Macau, the report says, adding that the officer also produced a letter containing false information, which was later submitted to the Judiciary along with the weapon.
The CCAC uncovered the case in November, and the two PSP officers involved were transferred to the Public Prosecution Office (MP) for possible arraignments on charges of fabricating evidence and possessing a banned weapon, according the report.
In a case concerning the private sector, two owners of a food company were found out to have overstated the number of their local employees between 2010 and 2014 by submitting details of residents who had never worked in the company to the Social Security Fund (FSS) and Finance Services Bureau (DSF).
The duo did that so that they could apply for more non-local workers, the CCAC report says, adding that the case was uncovered by the commission in September. Both of them, facing possible charges of supplying false information, have been transferred to the Public Prosecution Office, the report added.
In the CCAC report, the commission also mentions a range of corruption cases which have been previously released to the public, involving officials in different government organs including the prison, Customs Service, Transport Bureau (DSAT) and the Marine and Water Bureau (DSAMA).
The CCAC also says in the report that collusion between businesspeople and officials is "rather serious", involving areas such as public construction projects, procurement and outsourcing.
(Macaunews/Macaupost)