Macau drops on the 2010 Corruption Perception Index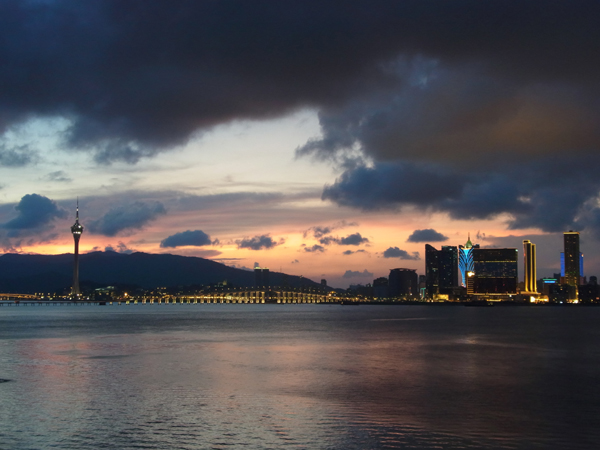 Macau, China, 27 Oct – The 2010 Corruption Perception Index (CPI), published by Transparency International, ranked Macau 46th among 178 countries in the world, and 10th among 33 countries and regions of Asia Pacific, down three points in the world ranking and one in the regional index.
In the report released Tuesday in Berlin by Transparency International Organisation Macau dropped 17 places since 2006, the first year it appeared in the report. Last year Macau was ranked 43 in the scale with a score of 5.3.
This year, the non-governmental organisation gave an average score to Macau – 5 – on a scale from o (highly corrupt) to 10 (very clean), less 0.3 points compared to last year.
Hong Kong was ranked 4th in Asia Pacific, with a score of 8.7, while Singapore and New Zealand were considered the cleanest regions with a score of 9.3. Regionally, China appeared in 14th position, while it was ranked 78th overall.
The 2010 results are drawn from 13 surveys and assessments published between January 2009 and September 2010.
To calculate the corruption index, the organisation used data from 13 different surveys or assessments produced by 10 independent organisations, such as theAsia Development Bank, the Economist Intelligence Unit and the Political and Economic Risk Consultancy (PERC) from Hong Kong.
In particular, the latest annual poll by the PERC showed that Macau got the worst level ever of peoples' perception on corruption in the business sector.
Overall, the survey put the Macau economy in 6th position in a table of regional economies with a score of 4.96 out of the worst possible 10.
According to the Macau Times today the "2010 Overall Country Risk Country", PERC puts Macau in 5th, just behind Australia, Singapore, Hong Kong and Japan.
PERC report pointed out that the "biggest regional risk is a rising from the rapid growth of capital outflow from China, some of which reflects the proceeds from corruption. Although the outflow amounts are hidden behind even bigger capital inflow amounts, they are large and growing."
It also says that many other Asian regions and countries are "depending on this capital to fuel industries like gaming, hotel, retail business and real estate," some of them the core businesses of Macau.
Meanwhile, according to the latest update of Euromoney's country risk ranking, in the last six months Macau has become more attractive to foreign investors and is faring "better than ever".
Since March, Macau has risen 15 places on the financial magazine's semi-annual review and is now 30th among 185 countries and territories.
However, in one of the fields being evaluated, Euromoney places Macau in the lowly 58th position on the political risk.
(MacauNews)