The celebrated Australian thespian recalls his West End career and how he built one of Macao's biggest entertainment programmes.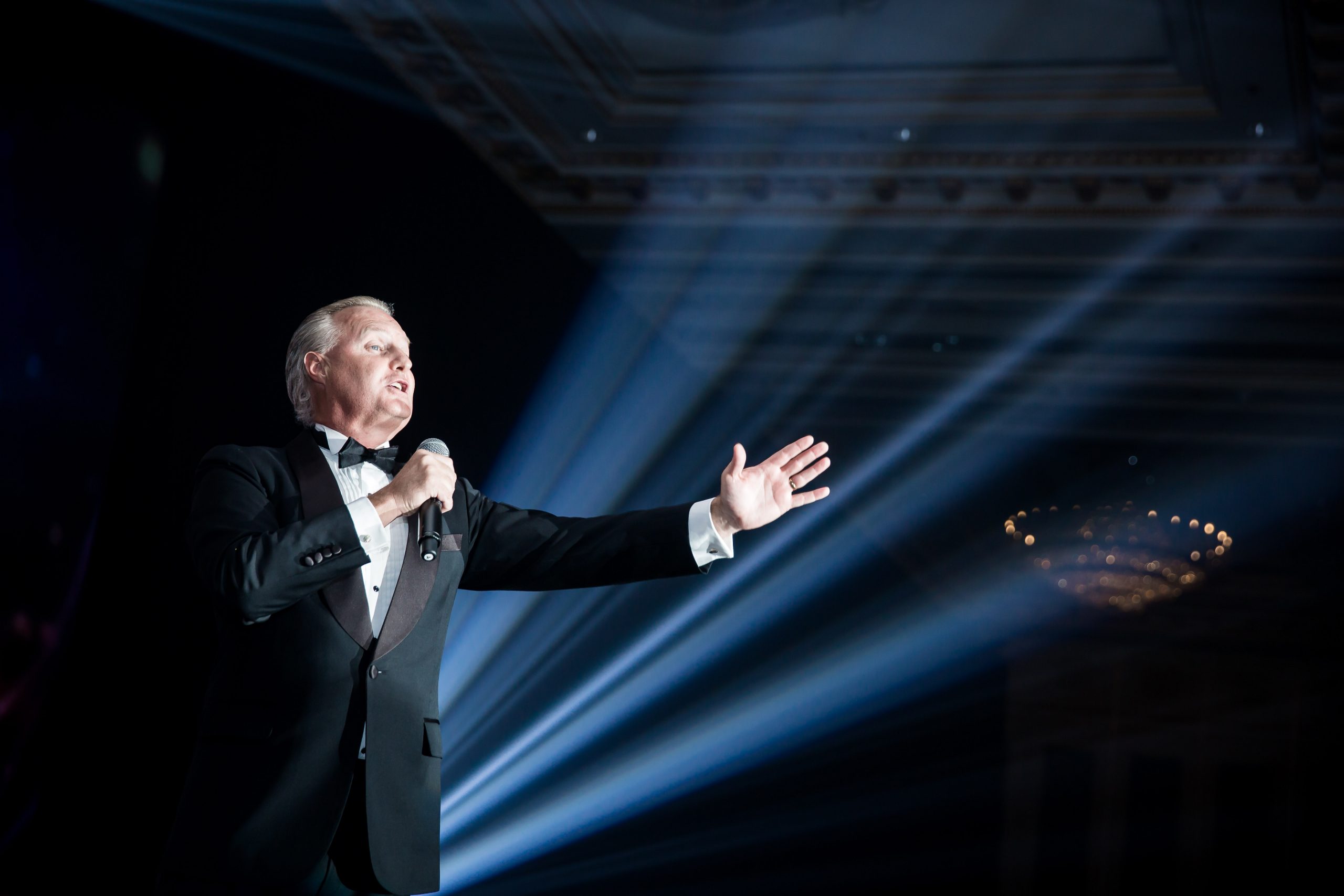 Tomos Griffiths is a household name in Macao. Singer, actor, and producer, Griffiths' career has taken him from the iconic Sydney Opera House, to London's West End as the Phantom in "Phantom of the Opera", and finally to Macao.
He's called the city home for the last 14 years, during which he's helped overhaul the entertainment offerings in some of the biggest casino resorts in town, helped run children's performance programmes, and identified new business opportunities for global event companies.
His passion for performing began during childhood. Born in Sydney in 1973, Griffiths grew up in Turramurra, a suburb in the Upper North Shore area. At the age of seven, he joined the Ku-ring-gai Boy's Choir after seeing a sign-up sheet at the local shopping centre. It was here that his love of singing developed. 
"Early on I had pitch problems; I couldn't sing in tune alone, but in a group I was fine. Being in the choir brought me into tune, and it was a big help being able to listen to myself and getting my ear engaged." 
In Year Six, or the sixth year of primary school, when he was age 12, Griffiths enrolled at St Andrew's Cathedral School, where he sang with the school's cathedral choir for the next three years – an experience he describes as "quite full-on". "We did five rehearsals a week, and five services a week," says Griffiths. "It was great training for singing and musicality, and I just had it drummed into me. It took real dedication." 
While still with the school's choir, he also auditioned for the Australian Opera Children's Chorus, and landed his first professional gig in "Carmen", the famed opera by French composer Georges Bizet, at the Sydney Opera House.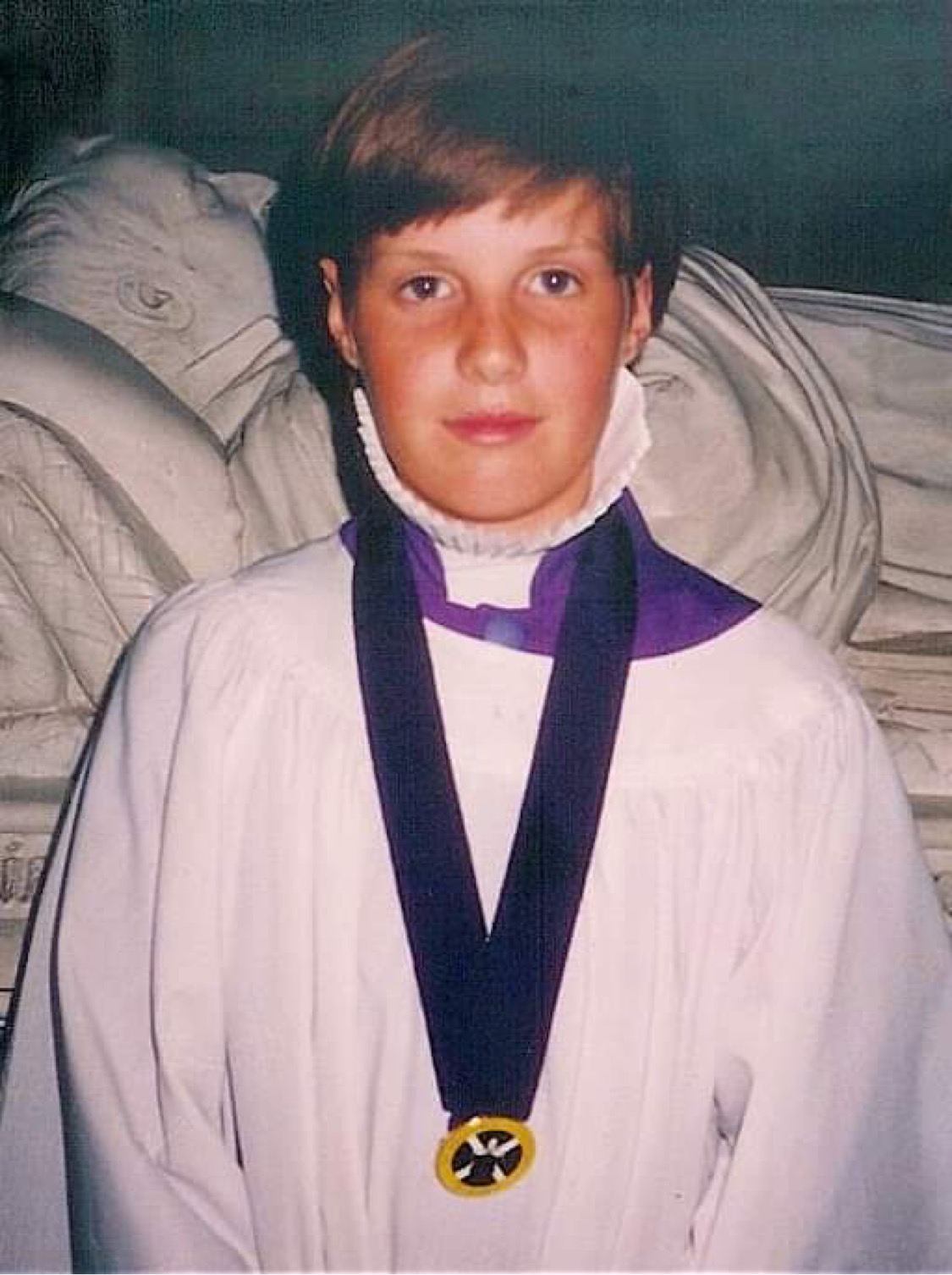 "I was so excited and amazed that I got the job," he says. "This was the Australian Opera, performing in the iconic Sydney Opera House, and they were going to pay me for it? I was over the moon."
After three years of intense rehearsals and a gruelling performance schedule, Griffiths felt exhausted from the hectic pace. "I'd had enough," he recalls. "I just wanted to hang out with my friends and go throw rocks in the creek." 
He stepped down from the St Andrew's choir and left the school entirely, enrolling instead at the local public high school. There, he continued to pursue his interest in music, albeit less intensively, in school bands and private singing lessons, often competing in local competitions and eisteddfods (competitive music and poetry festivals). 
"My aim had always been to go to the Conservatory of Music in Sydney, but things changed," he says. "I started studying music and acting at the University of Wollongong, and I just fell in love with the acting side of it." 
After graduation in 1997, Griffiths would find bit roles working in local cabaret shows [in Sydney], before making an unexpected leap into landscape gardening for a spell. "I just needed a break," he says. "I wanted to do something completely different." 
A lucky break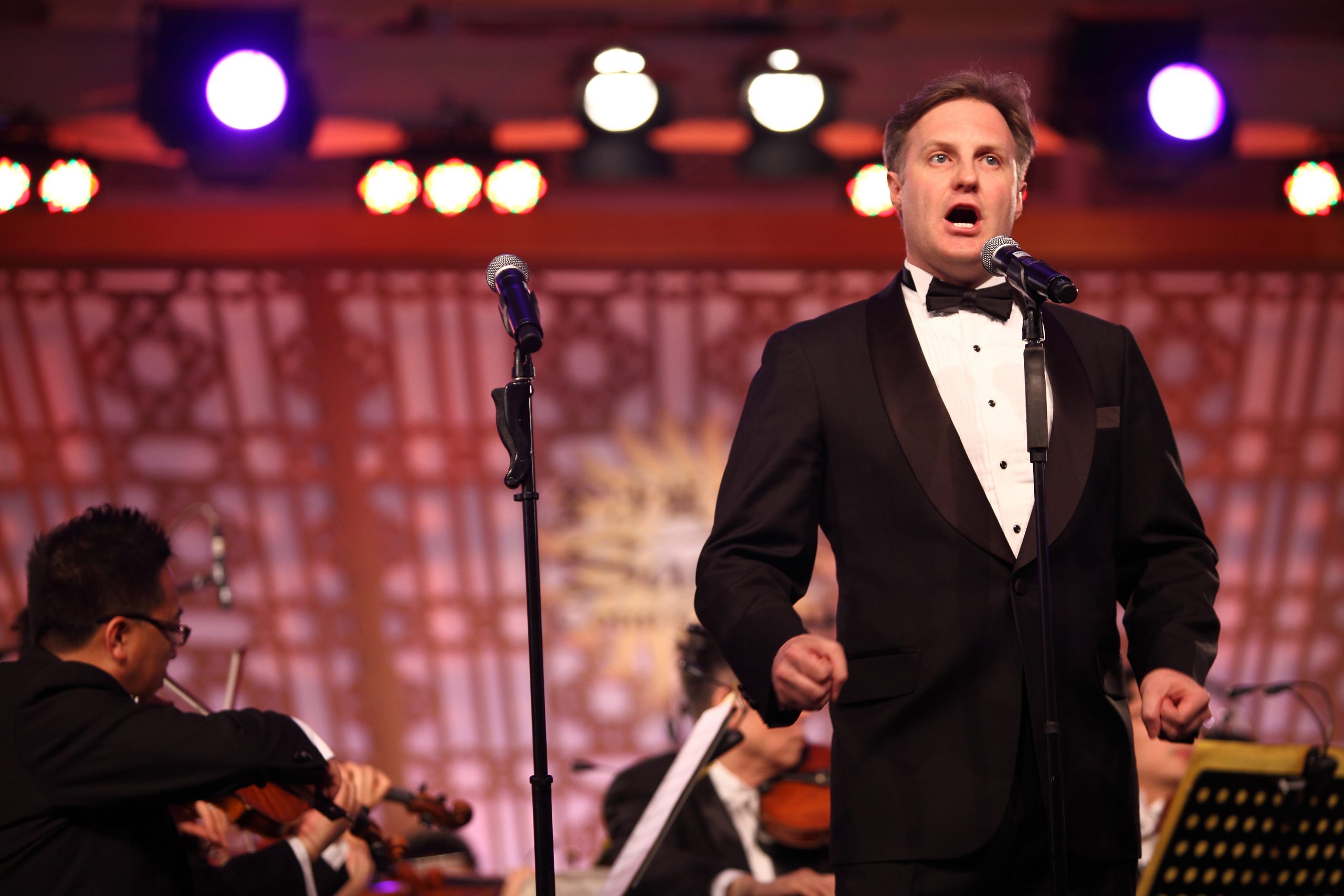 Finally, in 2000, Griffiths was cast as a member of the popular surprise singing show, "The Three Waiters". Based on "The Three Tenors" – the popular operatic singing group from the 1990s – the cast would disguise themselves as waiters at corporate events, weddings and birthday dinners, and surprise guests with a spontaneous performance.
Created in Sydney in 1988, the show gained huge momentum; Griffiths was part of the second round of singers hired. "It just kind of exploded," he remembers. "They were getting three bookings per night just in Sydney, followed by other bookings in Melbourne, Brisbane, Adelaide, Darwin, and Alice Springs." 
At one point, the show became the world's most-booked corporate act and has since become a global brand clocking 13,000 performances in 90 countries. Griffiths himself toured in over 30 countries with the group. And it was during a "Three Waiters" gig in Kuala Lumpur, Malaysia, that he met his wife, Emma Seward, who was performing as a dancer at the same event. 
Griffiths and Seward, who is originally from the UK but lived in Hong Kong at the time, started a long-distance relationship and, after two years, she moved to Sydney where they married. 
'Phantom of the West End'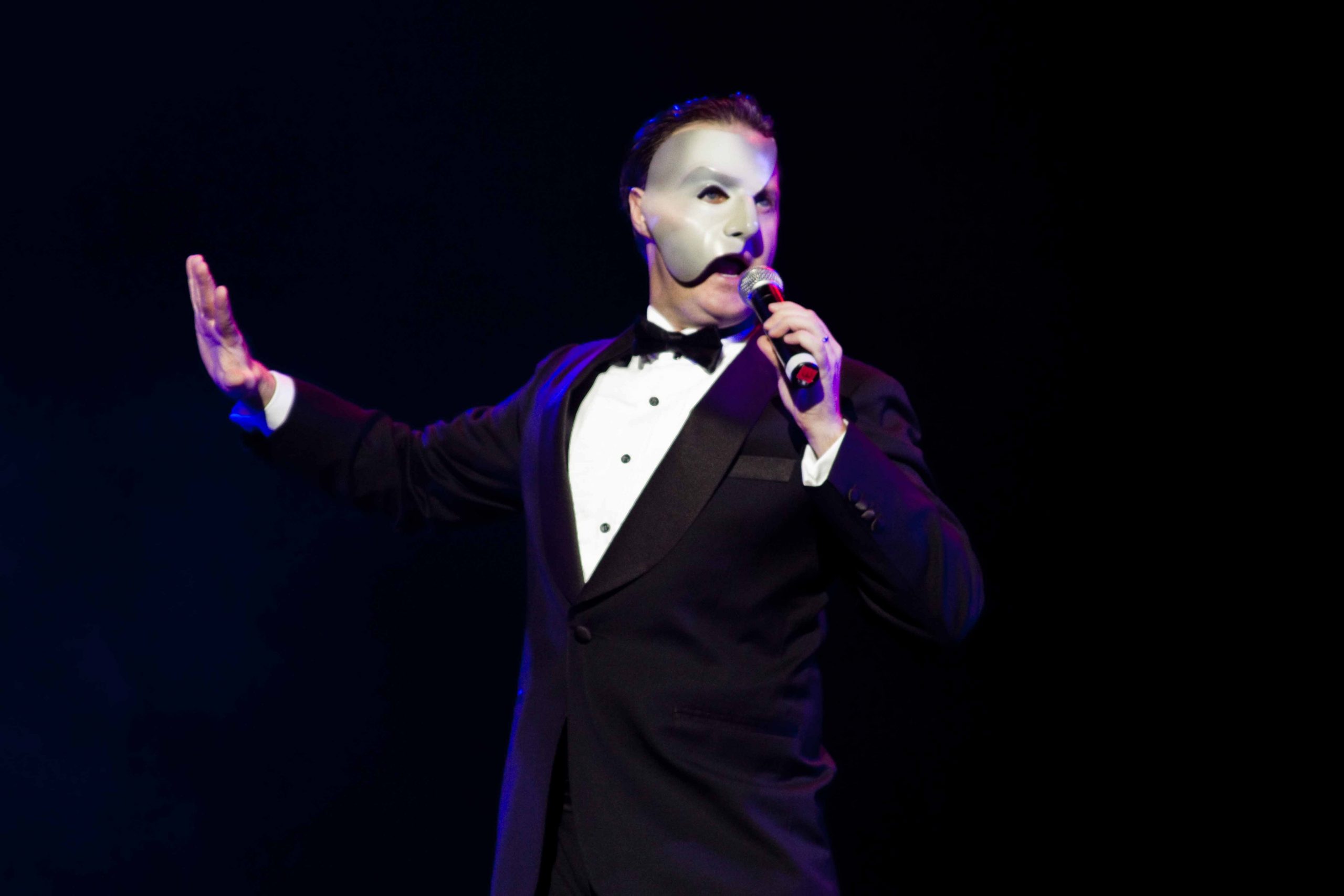 When the Three Waiters expanded to London, Griffiths jumped at the chance to move. It was an opportunity to try his luck on the West End, London's illustrious theatre district, which boasts one of the highest concentrations of theatres in the English-speaking world. 
Three months after arriving with Seward, Griffiths was named the second understudy of Andrew Lloyd Webber's The Phantom of the Opera. It was welcome, if overdue, news for the aspiring thespian.
"Some friends who had been cast on the show suggested I try out, and I just got the role – it was that easy!" he laughs. "I'd been auditioning for big shows and musicals for years in Australia and never got anywhere. It was just a matter of being in the right place at the right time."
As the second understudy for the titular lead, Griffiths had to learn the role inside and out, and attend the show's eight weekly performances. "I had no regular shows scheduled, but I had to be ready to go on every night, just in case something happened to the Phantom or the first understudy," he says.
Griffiths also worked as a "swing" – meaning if someone from the cast was sick or on leave, he would fill in. "You learn so much, and each night is never the same, you're always doing something different. I spent a lot of time learning all the parts, alongside the role of the phantom."
After 10 months of rehearsals, the hard work paid off: he finally donned the Phantom's mask in June 2004. "The first time was an absolute blur," he recalls. "I found out about 30 minutes before the show that I was going on and I wasn't sure if I was going to remember everything. Of course, I was singing the role every day, so I knew it like the back of my hand, but performing it in front of a full theatre was a different thing."
Griffiths went on to play the lead role another 15 times during his contract, which ran from September 2003 to September 2004. 
Setting the stage in Macao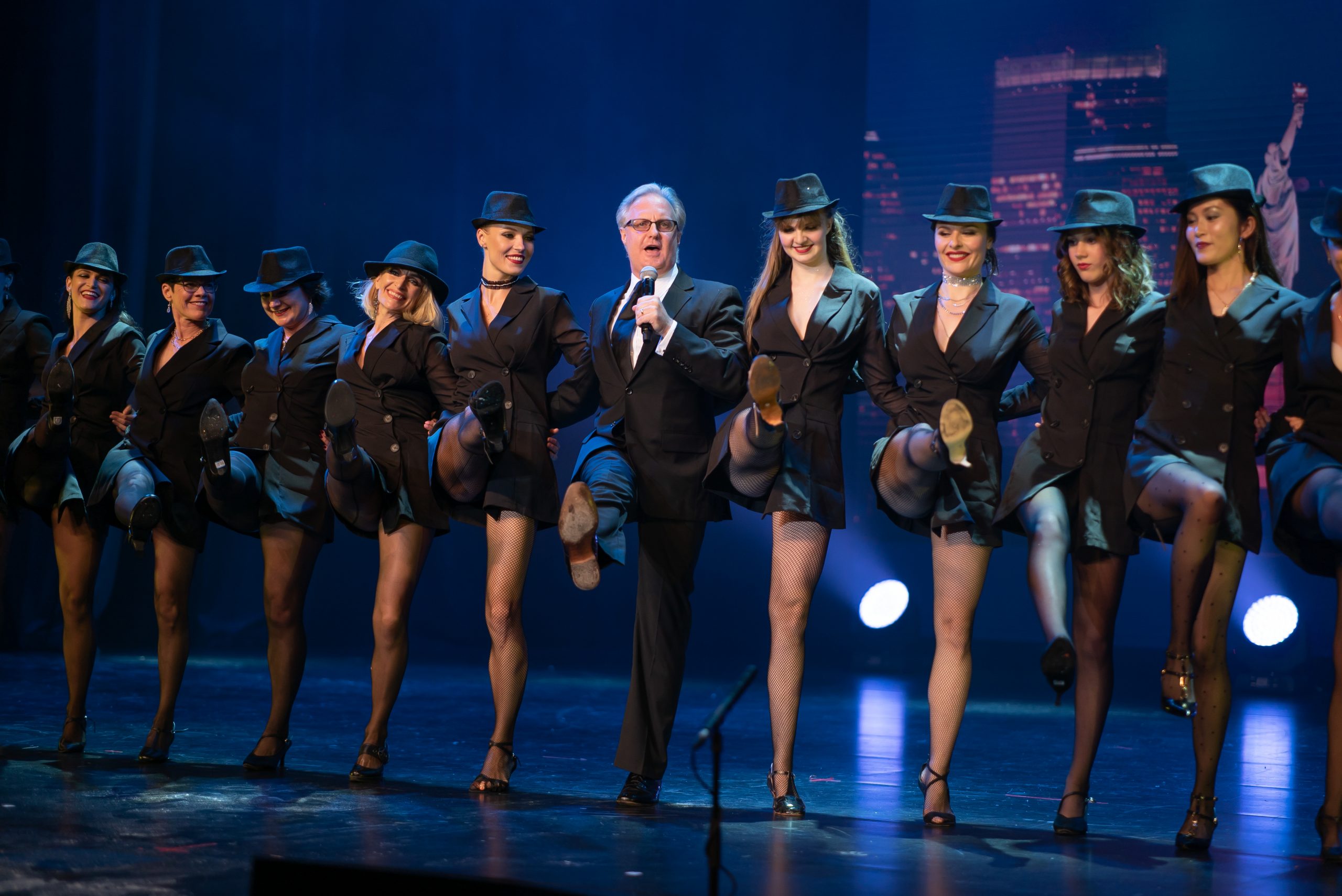 When it came time to renew his contract, Griffiths made the surprising decision to decline. 
"I wanted to move on and do something else. Doing eight shows a week really takes a toll on your body and your voice," he explains, adding that he resumed performances with the Three Waiters, while accepting some parts in smaller shows.
Meanwhile, news of the Australian Phantom had made its way to Asia; suddenly, doors were opening for the former West End star on the other side of the world. Using the connections from his earlier forays into Asia, Griffiths soon found himself landing regular jobs there. 
"It was a massive market for me; I was billed as 'The Phantom direct from the West End'. I was doing a gig [in Asia] once a month."
In 2005, Griffiths flew to Macao for the first time to perform as the Phantom at a private birthday party. He remembers feeling excited and optimistic about the city's burgeoning potential. "Things here were really kicking off," he says. "The Venetian was about to open and people were looking for great entertainment opportunities." 
Griffiths would soon find himself personally acquainted with The Venetian Macao, when he unexpectedly performed for the casino resort's owner, Sheldon Adelson, on another trip to the city in August 2007, for the opening of the integrated resort. 
As the founder, chairman and CEO of Las Vegas Sands Corp, Adelson (who passed away earlier this year) had introduced the Phantom of the Opera as a resident show (Phantom – The Las Vegas Spectacular) at The Venetian in Las Vegas, as it was his personal favourite. "They flew out the cast from Vegas for the opening night [of the resort] and they performed with the Hong Kong Philharmonic Orchestra at the gala dinner," he says. 
Griffiths – who joined as a guest – attended the afterparty where he was asked to do an impromptu performance, and it was the gaming mogul himself who requested that Griffiths sing "Music of the Night" to his table.
In 2007, after four years in London, Griffiths and his family, which by now included two daughters, moved to Macao to set up their own company: Showbiz International Macau. 
"Things were really starting to happen in Macao," Griffiths says of the decision. "We had fantastic connections and a great network already set up, and we wanted to be the ones booking the entertainment acts for all the casino operators." 
The city had other plans for him, however. Three months after arriving, The Venetian Macao hired Griffiths to help consolidate their entertainment operations. "At that point, the company had the Sands Lounge, gondola rides, and Streetmosphere [singers, stilt walkers and acrobats that stroll through the promenade of the Grand Canal Shoppes] all operating under different departments," he says. "They knew they were expanding and building more properties, so they wanted to have a central entertainment department." 
As the executive creative director of Sands China, Griffiths set up the creative development department, integrating all the entertainment brands under one management umbrella, while moving-show production in-house. 
Griffiths eventually revamped the entertainment offerings at all of the company's Macao properties: Sands Macao, The Venetian Macao, Four Seasons, and Sands Cotai Central. He describes it as a "golden era" of the city – a time when "the 'Vegas comes to China' experiment was in full swing." 
"Our direction was to hire, hire, hire, so we were off on audition trips around the world to find people. At the height of it, we had 250 artists on contract, which was huge." 
Life after Sands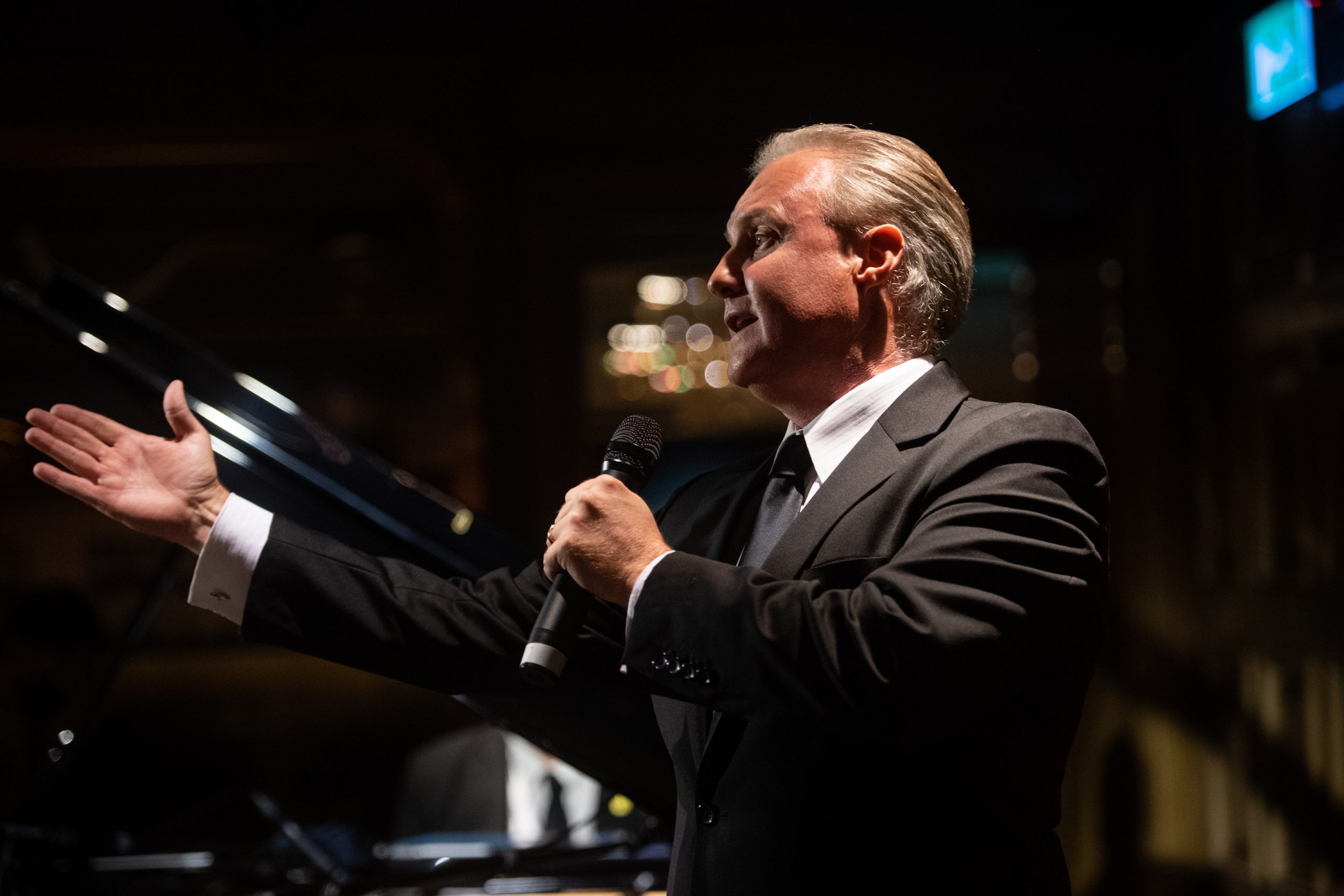 After 12.5 years, Griffiths left Sands in July 2020. "My job had evolved and things were changing," he says, adding that much like after Phantom of The Opera, he felt it was time to move on. 
These days, the singer and performer say he is busier than ever. Griffiths presides as managing director of the Macau Glee Club, a performing arts club established by his wife in 2010, where he oversees the acting, singing and public speaking classes, and in which all three of his children perform. 
"The Glee Club is really Emma's baby," he says. "I've helped out over the years, but never very heavily as I just didn't have the time. So it's been great to really get into it."
He has also taken on the role of Business Development Manager for Seward's company, CPG [Creative Production Group] Concepts, utilising the network he has built up over the past 12 years with promoters, producers, agents, and talent providers from around the world. 
"I'm helping to secure contracts and events," he says. "A lot of CPG's work is one-off events [clients include Audi, BMW, Adidas, Huawei, Cartier, and Mandarin Oriental], so we are also looking at creating our own shows and securing longer-term contracts."
Earlier this year, he revisited the role that launched his career, starring in "A Night With The Phantom". Griffiths performed all the classics from the West End musical in this dinner show, held at the Tromba Rija. He's also popped up on stage during jazz performances at various events with the Tomos Griffiths Trio and the Tomos Griffiths Big Band. 
"I love Frank Sinatra and Sammy Davis Jr," he says. "Jazz has great lyrics and great melodies, and it's such a different genre for me. Musical theatre is all about acting, while jazz is just about being cool."
And even now, after decades of time on the stage, Griffiths admits that he still gets the occasional case of nerves. "Absolutely," he says. "The build-up, the adrenaline, worrying about whether people are going to like the show or talk through your whole performance – it still gets me even now."