Meridith Beaujean is well positioned for her future facing role, as the Executive Director of Sustainability Sands China, her work will have far reaching impacts.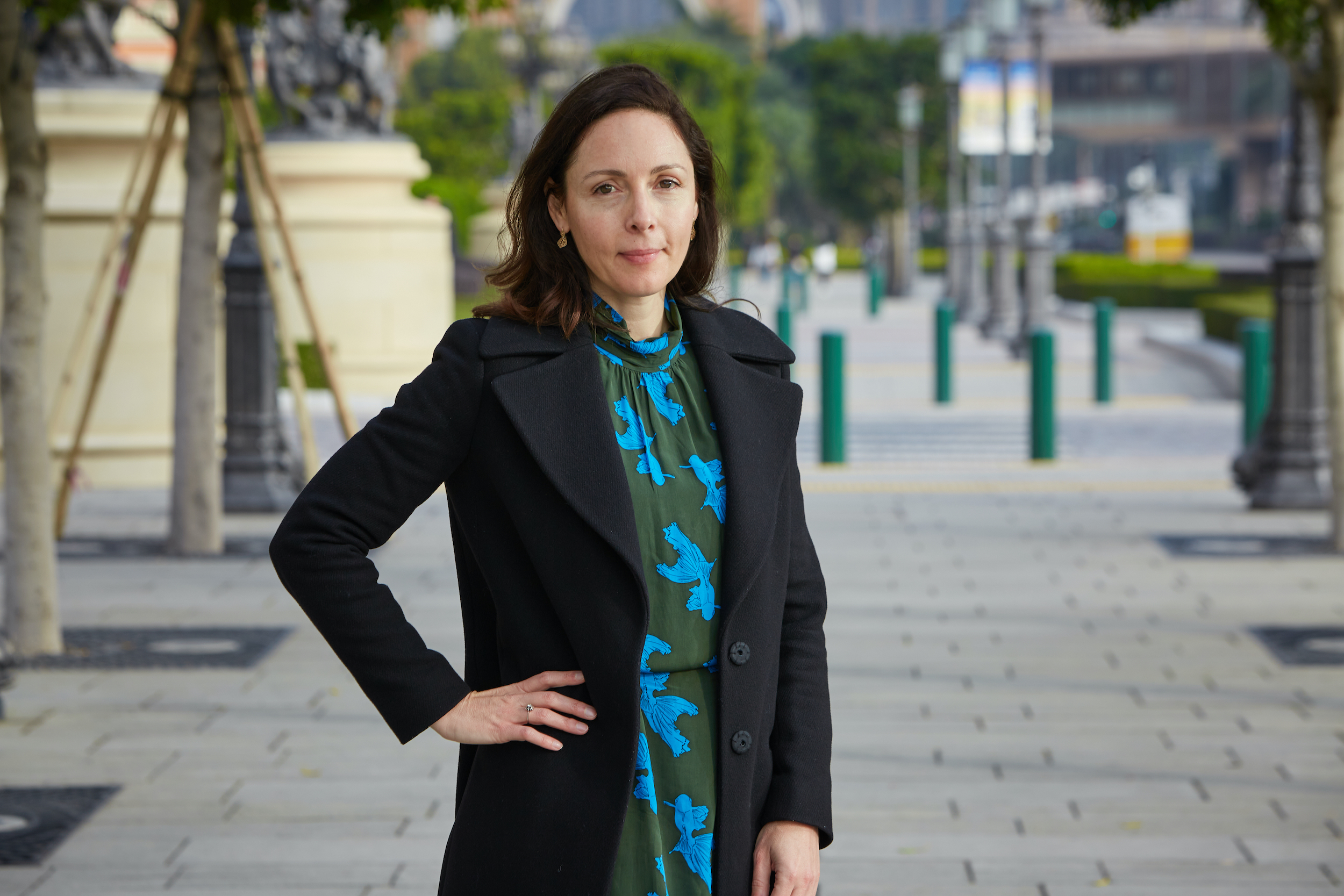 If you had told Meridith Beaujean when she was a young girl that someday she'd grow up to become the Executive Director of Sustainability at one of the world's largest integrated resorts in a far-off city called Macao, she would have been surprised. 
After all, she grew up in a small town in Belgium and Asia felt like a world away. But she would have leapt at the challenge, nonetheless – spontaneity, curiosity and tenacity have marked every chapter of Beaujean's life so far. 
"I am always surprised by what comes next," says Beaujean. "I'm always wondering: Am I capable of doing that? It's a kind of challenge and motivation, and in the end, I love it."
Born in 1976, Beaujean grew up in Ciney, in the French speaking region of Belgium. Her parents ran a third-generation butcher shop. "Because my parents were so busy with the shop, I was lucky to be looked after by my grandparents and I travelled extensively from a young age," Beaujean recalls of her trips around Europe. "For as long as I can remember, I always wanted to travel more."
As a teenager, Beaujean spent a year in a Dutch boarding school, followed by a gap year before university, where she travelled between Germany and the UK, learning both German and English. Once back in Belgium, Beaujean enrolled in Business Administration at ICHEC Brussels Management School, completing a degree in Developing and Emerging Markets' Economy between 1995 to 1999. 
"It was business, but more on an international level – not just accounting and finance – that was interesting to me," she recalls. 
While studying, Beaujean took an internship in Cameroon, on the Atlantic coast of central-western Africa, in the summer of 1998. She spent a month working for a small, local NGO, where her role was to educate people on waste management – sorting, reduction and composting – in the suburbs of Douala, the largest city in the country. The environmental work would serve her well later in life, but not before a number of other opportunities shaped her career. 
In her last year of university, Beaujean spent four months in Turkey conducting textile market research for an American company. After finishing her studies, she took a job with an accounting and consulting firm, like many of her peers.
"Out of security, I said yes, and I worked for them for 1.5 years in Brussels," she recalls. "It was a good experience, but definitely not what I was meant [to do]." 
Following the advice of a former teacher, she applied for an auditing and administrative role at AEDES, a consulting company specialising in public health in developing countries. The organisation offered her a job in Kinshasa, the capital of the Democratic Republic of the Congo, which the 25-year-old accepted, but not without careful consideration. 
At the time, Congo was in the midst of the Second Congo War, a five-year conflict that involved nine African countries. Given the turbulence, Beaujean felt uncertain living and working in the country, but decided to seize the opportunity. 
From 2001 to 2003 Beaujean led the Finance and Administration of the European Union Health and Development Program in the DRC for AEDES. At the time, the programme financed global humanitarian organisations, such as Medicines Sans Frontiers and Action Against Hunger, to develop healthcare centres in Congo. 
Working alongside doctors, Beaujean managed the administration, logistics and financing of 50 public health development projects financed by the European Union and executed by international or local NGOs.
Staying in Kinshasa, in November 2003, Beaujean joined the Joint United Nations Programme on HIV/AIDS's Junior Professional Officer Programme. As a Program Officer she spent the next two years heading the office administration and finance department, working with doctors and the government, and raising awareness about HIV/AIDS in Congo. 
When a family situation provided an opportunity to move to Asia, Beaujean, who had never been to the region asked herself: "Why not? Let's try Macao!" 
Pregnant with her first child, Beaujean resigned from her role at the United Nations and went to Belgium in 2004 to deliver her son. In March 2005,  she arrived in Macao with a three-month-old, ready to start the next chapter of her life. 
"Funnily enough, the first thing we saw when we arrived by ferry at night was the red logo of the Sands Hotel," she recalls. " I will always remember that."
Though safer than Congo, Macao presented its own challenges, particularly when it came to communication. Beaujean spoke French, English and German but she didn't know Chinese nor Portuguese, the city's two official languages. 
There was also the question of returning to work. With no obvious opportunities related to her previous career in developmental agencies, she researched and cast a wide net – and her tenacity paid off. 
At the end of 2005, Beaujean sent her CV to the Grand Coloane Resort [then The Westin Resort]. Although the resort didn't have any job vacancies at the time, the director passed her CV to the pre-opening team at Venetian Macao Resort Hotel. The company was looking for a technical writer, someone to create step-by-step instructions to help workers carry out routine operations. 
"I joined that [Venetian] team in January 2006, and over the next two years, we wrote over 2,000 standard operating procedures [instructional handbooks], documenting everything from how to clean a room to how to set a table to [company] financial procedures." 
In 2007 Beaujean had her second son, just as The Venetian opened its doors. After the opening, Beaujean joined the finance department in 2008, working part-time on "process improvement" – essentially, analysing and streamlining financial processes, then implementing them across departments. 
In 2011, with the opening of Sands Cotai Central, Conrad Macao and Holiday Inn Macao across the road, they invited Beaujean to take on a full-time role as Quality Assurance Manager for both Conrad and Holiday Inn. Without hesitation Beaujean joined the team, where she managed the training programmes until 2015. 
That same year, another opportunity came knocking. "When the company started building The Parisian [Macao], they asked if I was interested in joining The Parisian Identity Team," Beaujean recalls. The role involved developing brand guidelines, quality assurance and guest satisfaction – similar to the work she had been doing for Conrad and Holiday Inn. 
She accepted the position as the Director Operations Excellence, then set to work building the teams to ensure brand compliance and quality standards in a wide range of areas from service to design, construction, brand safety, and guest satisfaction. 
"[Our work] was really at the heart of everything," she recalls. "In the hospitality business, providing unmatched guest experience and satisfaction is key. The Operations Excellence [team] collects, reviews and reports guest feedback to the hotel operations team and management."
After three years, Beaujean was then approached to take the lead on Sands China's sustainability programme as the Executive Director of Sustainability. 
It presented new challenges, which excited Beaujean, but at this advanced stage of her career, the stakes were higher. "Professionally, it was a risk because I was already recognised in my previous role," she recalls. "I would have to restart, build the trust and prove myself."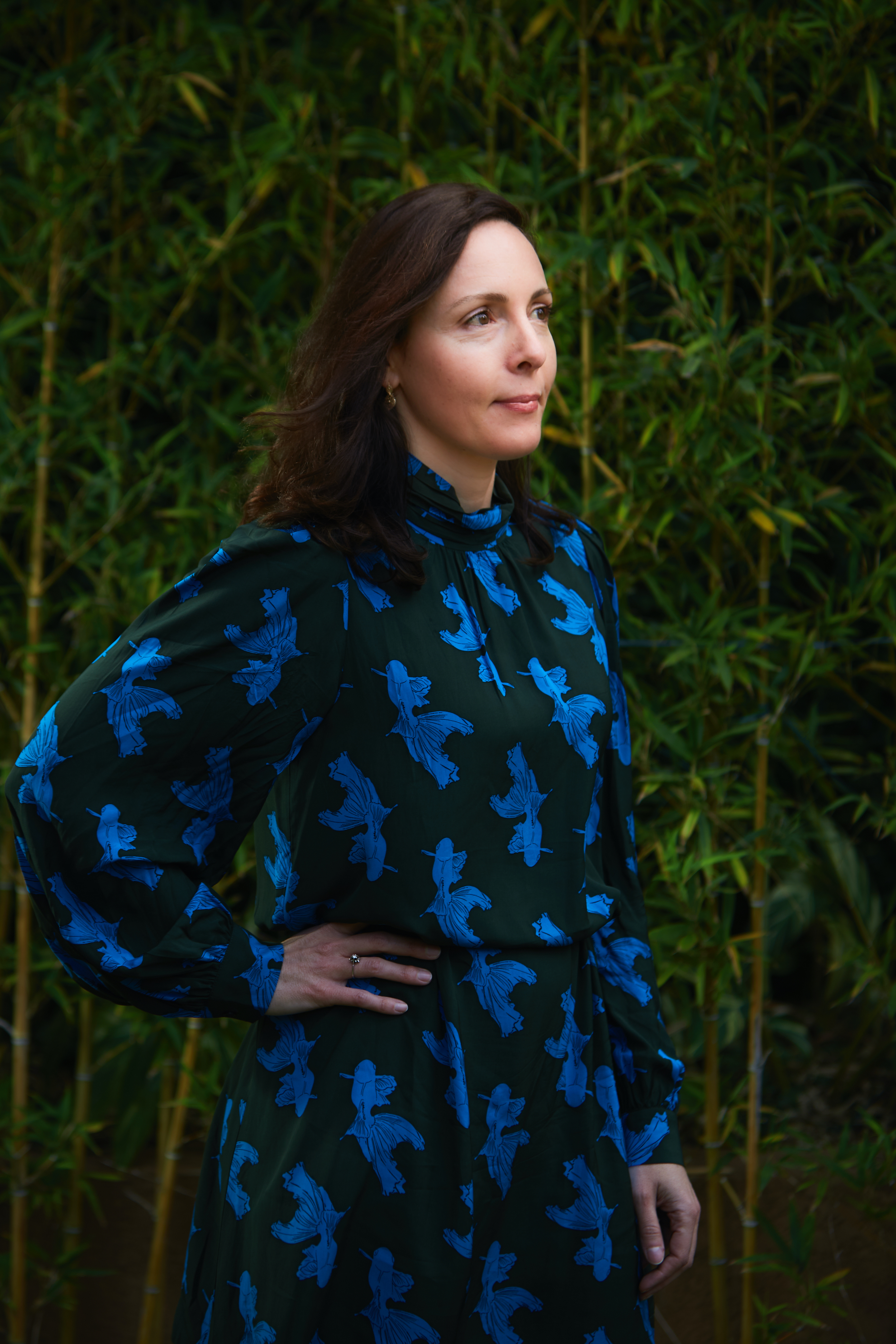 The promise of an exciting new chapter, support from her company, and the opportunity to give back to the community convinced Beaujean it was the right move. "It almost felt like going back to university and learning new things really anchored in the real world," she says. "Nowadays, you can't ignore sustainability and I was happy to get a chance to contribute."
Set up in 2010, the Sands ECO360 global sustainability strategy is based on six key themes: energy, waste, transportation, food, water and procurement. When Beaujean took over in December 2018, the programme had already hit its stride with recognition across a number of platforms.  
Las Vegas Sands had been added to the Dow Jones Sustainability World Index, Sands China ranked ninth on the Greater Bay Area Business Sustainability Index and 10th on the Hong Kong Business Sustainability Index. And in Macao, the Venetian became the first hotel to receive the Macao Green Hotel Award – Platinum (2018). 
"My predecessors [Syed Mubarak and Rishi Tirupari] did a really good job – they really managed to create a spirit of sustainability in the company," says Beaujean. "I didn't have to start everything from scratch." 
Her first full year on the job, 2019, was a " good year in terms of business," she recalls. "It was easy to get support from everybody, from management, from staff. We took a lot of action on single-use plastic reduction – it was thrilling." 
In 2019 alone, the hotel removed 2.2 million plastic straws from its food and beverage operations; 15,400 plastic garment bags from the team's laundry services; and  switched from plastic takeaway packaging to corn starch. 
This past year, however, has proved more challenging. With Covid-19 and the obligatory face masks and hygiene measures, it's been harder to curb plastic and waste. "We understand 'safety first', so [we are] looking at the best sustainable alternatives." 
Beaujean says it's important to raise awareness about waste, sustainability and other environmental issues in Macao, because even small changes can make a big impact. "I have always identified with the quote [by Mahatma Gandhi]: 'Be the change you wish to see in the world,'" she says. "Every little step, every behaviour change is important in terms of sustainability. Don't wait for big solutions – you can take actions for yourself, your family, your friends and your community."
Outside of work, Beaujean has an active social and family life, filled with dance classes, fitness activities, gardening, and getting involved in community activities, such as rugby with her children. She's also actively involved with breast cancer awareness initiatives, a cause that's close to her heart. 
"As a woman – and because I had close friends who had to fight the disease – I felt very connected to the cause," she says. "[Raising] awareness gives [people] more chances to cure the disease, so it's really important to speak [up] about it." 
Reflecting on her diverse and unpredictable career, Beaujean says that having an open mind and diligent work ethic have paid off. "My attitude is: even if you are a bit scared, don't say no. Investigate first, and then try it out." 
"I definitely want to continue my work in sustainability – there is still so much to be done and so much to learn. It feels good to have a purpose in your job."