Why Macao is the ideal destination for meetings, incentives, conferencing and exhibitions
Why Macao is the ideal destination for meetings, incentives, conferencing and exhibitions

Link copied
With its rich culture, world-class facilities and easy access to the Greater Bay Area, Macao is poised to become Asia's next MICE hub with support from the Macao Trade and Investment Promotion Institute.
Macao has long been associated with gaming, shopping and world-class entertainment. But the city may soon become known for yet another style of tourism: business meetings, incentives, conferencing, and exhibitions (MICE).
With its wide range of versatile events venues, luxurious accommodations, exquisite restaurants, dynamic culture and easy access to the Greater Bay Area (GBA), Macao has everything you need for a rewarding experience.
Positioning the city to become the MICE hub of Asia, the Macao Trade and Investment Promotion Institute (IPIM) offers the "One-Stop Service" for MICE Bidding and Support in Macao. The comprehensive service helps planners with applications, promotional events, finding business partners and connecting with service providers, among other forms of assistance, so they can make the most of MICE opportunities in Macao. 
Whether you're seeking new connections with the GBA and Portuguese-speaking countries, convenience, luxury, or an enriching cultural destination, Macao has it all. Here are five reasons why the city should be at the top of your list of MICE destinations.
1. World-class facilities with next-generation technology
With 190,000 square metres of total event space and more than 40,000 hotel rooms across the city, Macao caters to both large-scale events and intimate meetings. But quality matters just as much as quantity in this compact city. In fact, Macao's hotels and venues are continuously evolving and improving to bring guests the latest comforts and technologies.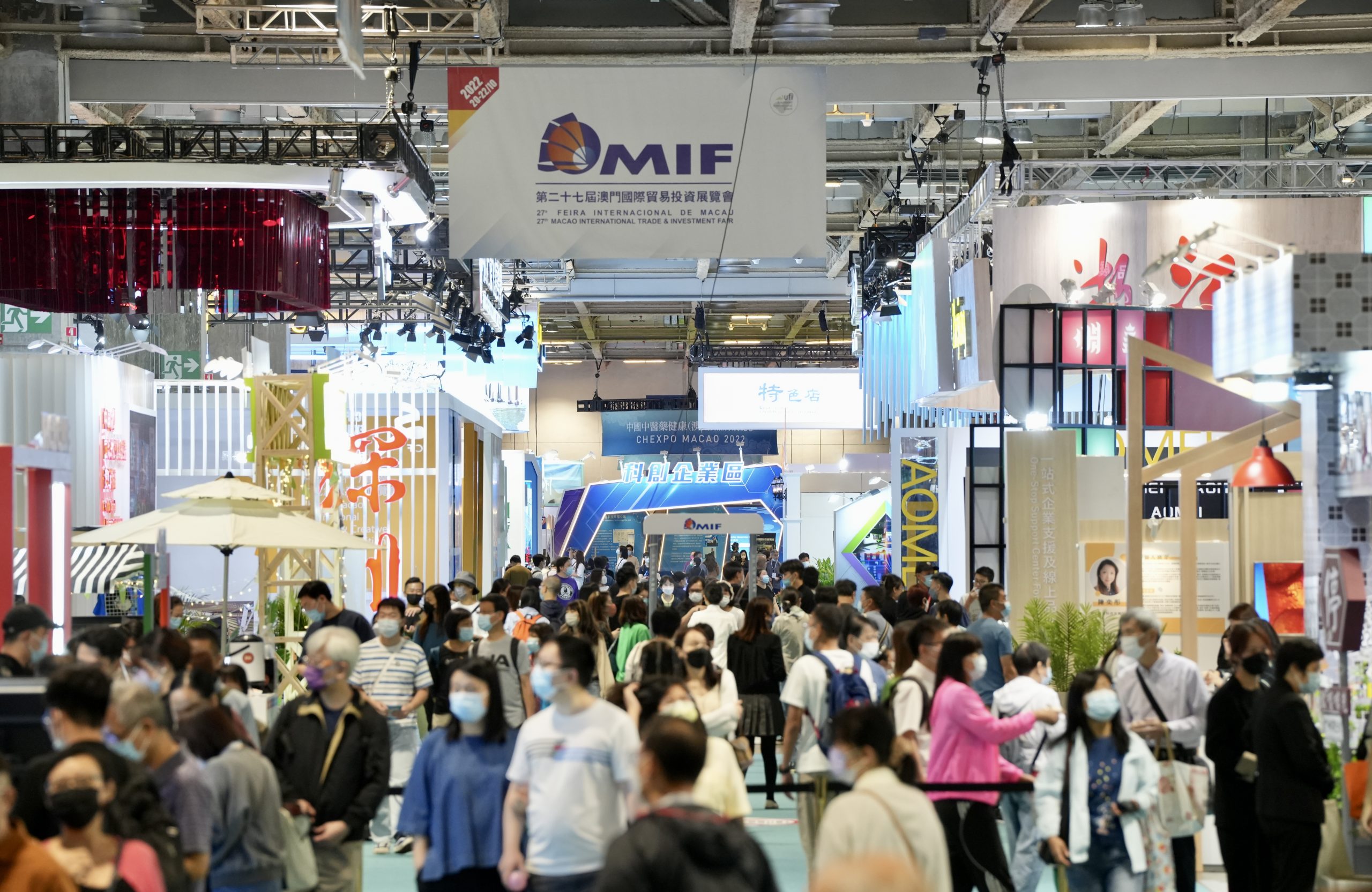 Take Sands China as an example. The company recently launched the "Smart Stage" at The Londoner Macao, a hybrid MICE broadcast facility, allowing participants to simultaneously attend events in person or online. By harnessing hologram technology, The Londoner can also enable virtual speakers to be "present" in the meeting or event, effectively merging real-world and virtual environments.
Adding another feather to its cap, the property plans to unveil its new 6,000-seat The Londoner Arena later this year. A boon for all types of travellers, the venue will elevate the hotel's entertainment capabilities with space for high-profile concerts and shows.
Just a stone's throw away, Galaxy Entertainment plans to open the new Galaxy International Convention Center soon. This world-class event venue will offer 40,000 square metres of meeting and event space, including a 10,000-square-metre pillarless exhibition hall, a sprawling conference venue and an elegant 1,000-person ballroom. Taking it to the next level, the forthcoming 16,000-seat Galaxy Arena not only promises to bring international concerts and sporting events to Macao, but also opens a world of possibilities for industry events. 
Showcasing the city's wide range of venues, Artyzen Grand Lapa emerged in 2021 following extensive renovations and rebranding. Formerly the Grand Lapa Macau, the urban resort hosts relatively intimate meetings and events, such as team-building trips, incentives programmes, interactive workshops and product launches.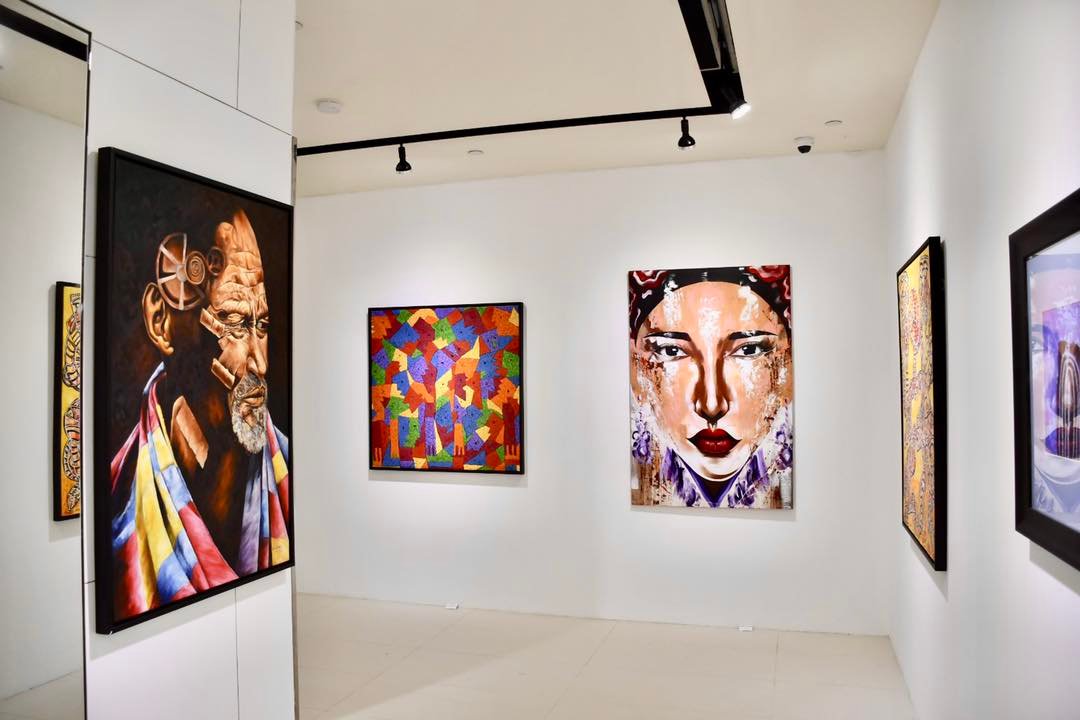 In addition to a chic setting that combines Portuguese and Chinese decor, the hotel is also home to the excellent Amagao Gallery, which showcases artwork from Portuguese-speaking countries, a lush outdoor space, and a multipurpose sports court, where teams can come together over a game of basketball, volleyball or football.

2. A wide range of activities and excursions
Travellers can easily discover incredible UNESCO World Heritage sites, duty-free shopping, outdoor craft markets, inspiring art galleries and relaxing spas within a short drive from Macao's major MICE venues. Some are even at your doorstep.
Wynn Resorts, for instance, has long been a patron of the arts. The brand's two properties are home to incredibly rare art collections, including a set of four Jiaqing-era (1796-1821) Chinese porcelain vases purchased for US$12.8 million (MOP 103 million) at a Christie's London auction in 2011, among other treasures.
MGM China has a similar affinity with the arts with permanent collections featuring magnificent antique Qing Dynasty carpets, sculptures by renowned artists and interactive installations in both properties. MGM MACAU also has its own dedicated gallery, MGM Art Space, a beautiful space designed specifically for art and cultural exhibitions.
Meanwhile, delicious food – from opulent fine-dining restaurants to humble fourth-generation cafes – is everywhere. Just walk along Rua da Felicidade in Macao to sample several of the city's long-standing favourites, such as Fat Siu Lau, serving up African chicken, or Loja Sopa De Fita Cheong Kei where you can find their famous shrimp roe noodles.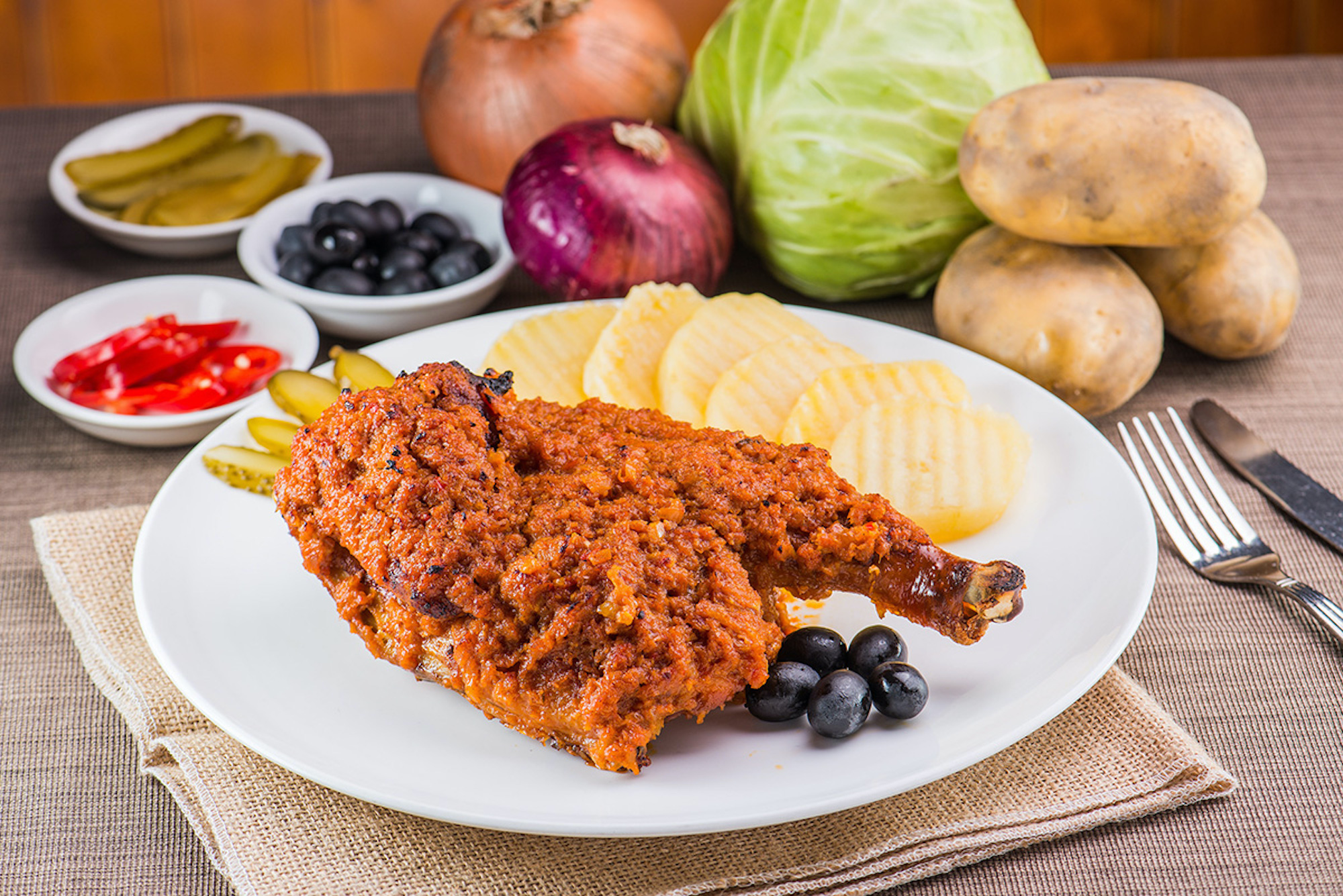 Named a UNESCO Creative City of Gastronomy, Macao boasts an impressive 15 restaurants with a combined 26 Michelin stars. Many of these top spots are in the city's integrated resorts, such as Wing Lei at Wynn Macau or 8½ Otto e Mezzo Bombana at Galaxy Macau.
In 2022, four of Melco Resorts and Entertainment's signature restaurants earned a combined seven Michelin stars: Jade Dragon with three stars; Alain Ducasse at Morpheus with two; Pearl Dragon, one; and Ying, one.
Meanwhile the Grand Lisboa Hotel is the world's only dining destination that boasts seven Michelin stars under one roof. Robuchon au Dôme and The Eight both boast three stars, while The Kitchen steakhouse has been awarded one star. Whether splurging on a nine-course chef's menu or exploring the city's long-standing hawker stalls, MICE groups will dine well in Macao.

3. Exceptional connectivity and convenience
Linked by air, road and sea to cities such as Guangzhou, Shenzhen and Hong Kong, Macao has a robust transit network that makes it easy to reach from all over the region. In addition, residents of more than 80 countries and regions have visa-free access to Macao, while travellers from mainland China enjoy ease of travel via the "Mainland and Macao Closer Economic Partnership Arrangement".
Thanks to the resumption of Smart Visas in November 2022, mainland Chinese residents can quickly and conveniently enter Macao using smart visa kiosks positioned at all border crossings. The highly efficient immigration process will be a boon for Macao trade events and conferences, and in turn, boost economic activity in coming years.    
Once in town, it's easy to get around thanks to the city's relatively small size – in most cases, you can get across the city in less than 30 minutes. Adding to the convenience, all the integrated resorts and many of the smaller hotels run complimentary shuttle buses. As one example, MGM China recently introduced a zero-emission fleet of buses and installed electric vehicle charging stations at both properties.
Additionally, the Macao Light Rapid Transit (LRT) Taipa Line, which opened in 2019, offers yet another swift and reliable option. The 9.3-kilometre line includes 11 stations, linking key hubs like the Taipa Ferry Terminal, Macau International Airport and the Lotus Checkpoint with the east and west ends of Cotai. By 2024, the line will run across Sai Van Bridge (which connects Taipa to the Macao peninsula) to Barra Station, marking the LRT's first harbour crossing.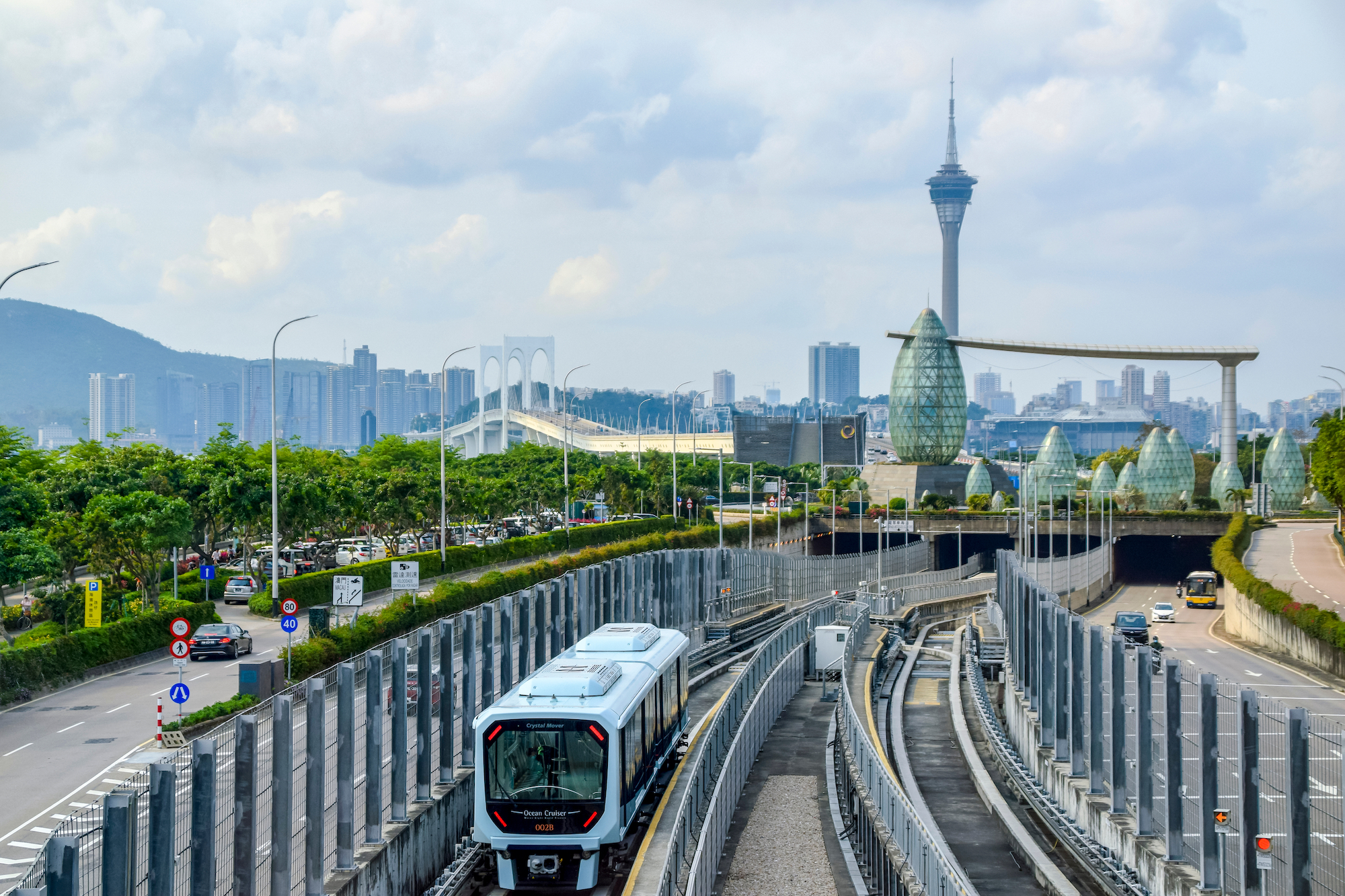 4. Valuable support and experiences 
To support Macao's MICE industry, IPIM's "One-stop Service" for MICE Bidding and Support in Macao makes the experience as easy as possible. The comprehensive service helps organisers find venue partners, access the latest MICE information, host events, find service partners and connect with business partners. As part of the One-Stop Service, IPIM also helps follow up on Convention and Exhibition Support Programme applications and provides a variety of incentives.
Another useful tool is the Macao MICE Portal, where organisers can find links to IPIM's services and helpful information, from MICE news to team-building ideas, success stories, a service provider directory, a hotel and venue search, virtual tours of the largest venues, and several assistance schemes.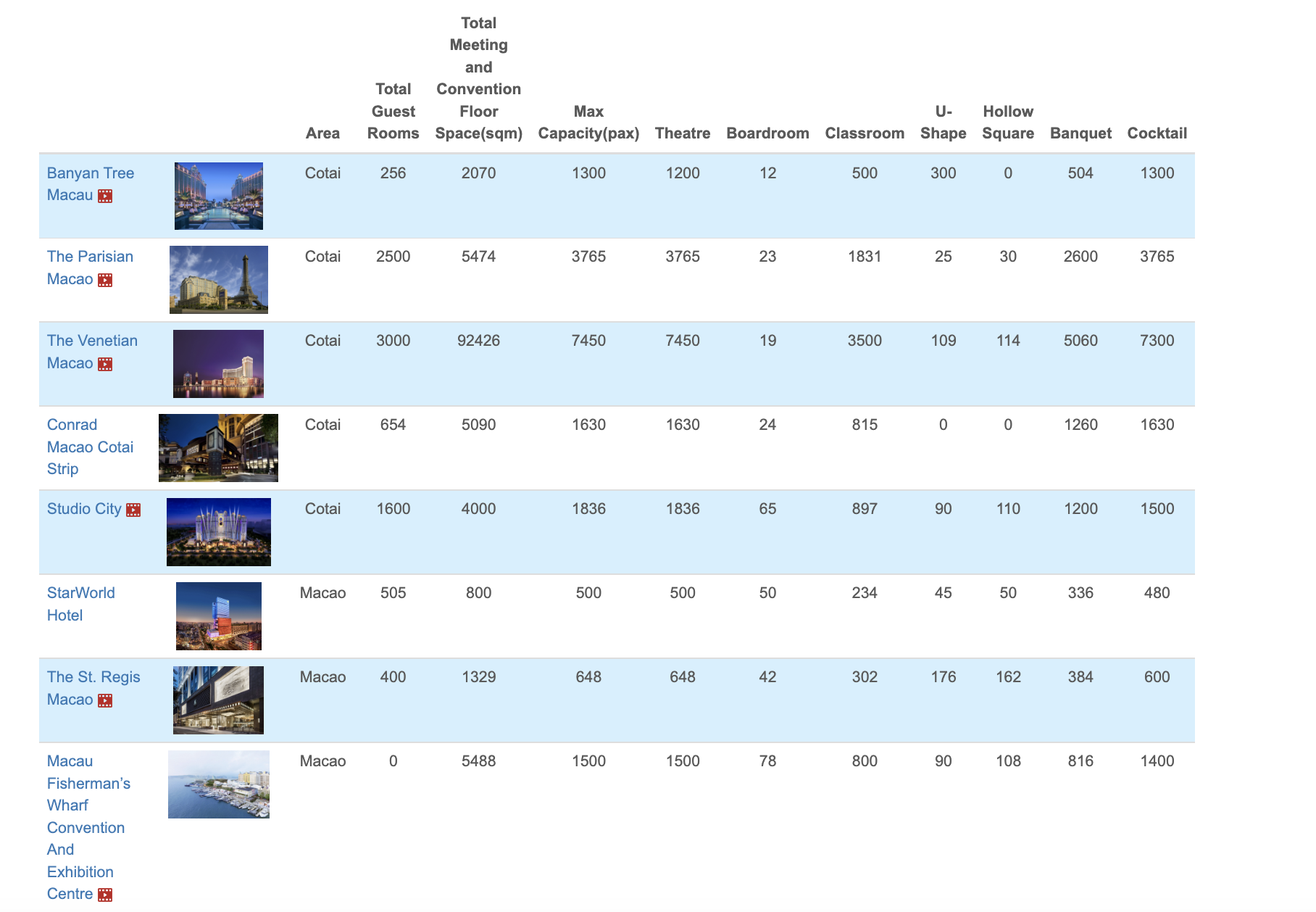 For those keen to learn more about the latest industry trends and possibilities, the organisation's online MICE trainings cover valuable topics like new event models, MICE developments in Asia-Pacific, and event data analytics. And to provide a holistic experience in the city, IPIM also provides sightseeing inspiration, tour routes, and organises guided community tours to enable MICE visitors to explore the city, feel the cultural ambience and learn more about the benefits of hosting events in Macao. 
5. Stability, safety and peace of mind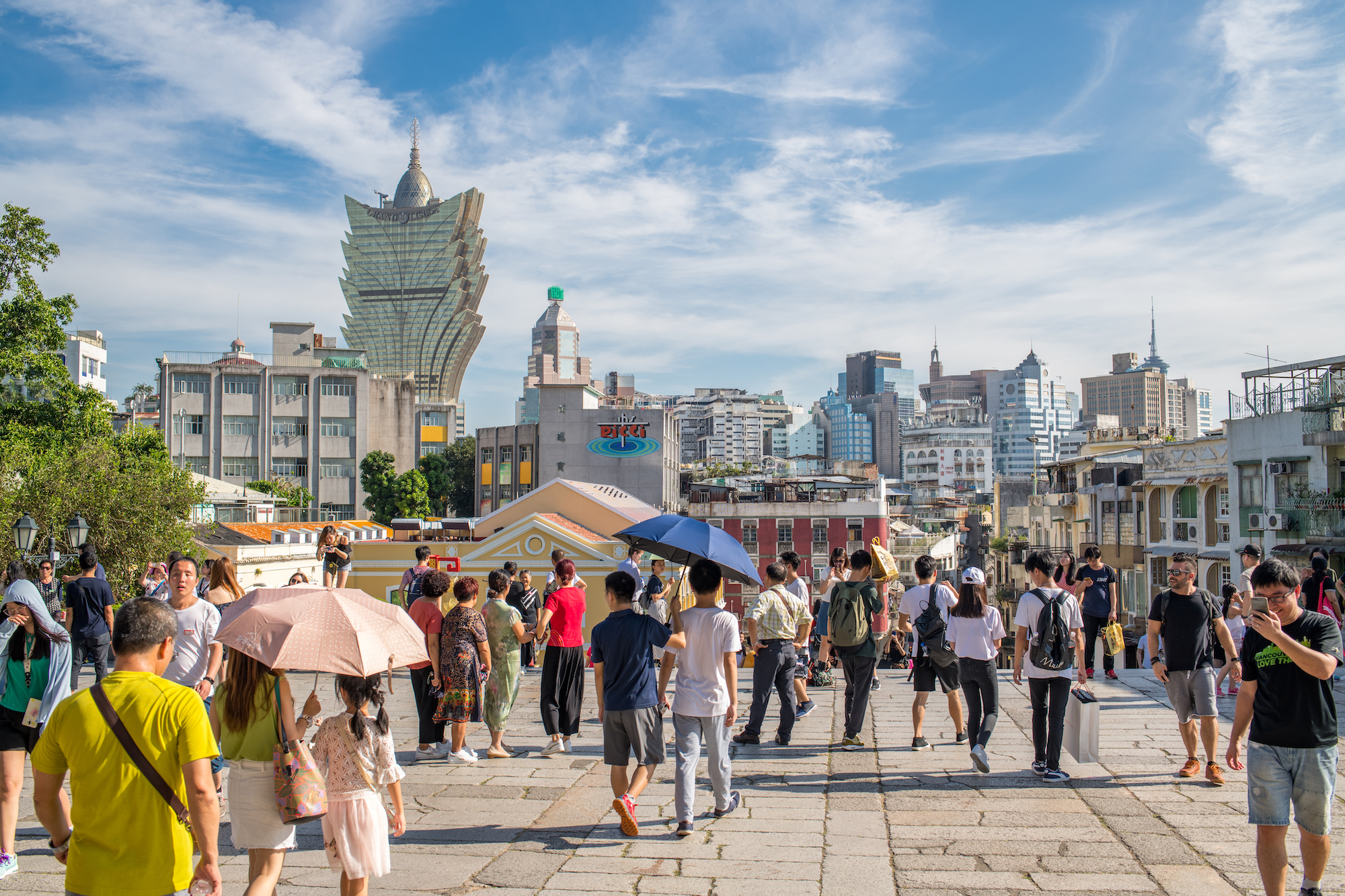 Meetings and events in Macao come with another valuable perk: peace of mind. Macao boasts one of the lowest crime rates in the world, as well as political stability and a calm, relaxed atmosphere.
All of the major integrated resorts have high levels of security which contributes to the overall feeling of safety. In addition, Macao also prioritises the health of all residents and visitors. Post-pandemic health measures continue to be among the city's top priorities to ensure everyone feels cared for.
With its a unique blend of Chinese and Portuguese cultures, ease of access to the world's most dynamic economic development region and sophisticated venues, the city is an extraordinary meetings and exhibitions destination. And with the added convenience of IPIM's One-Stop Service, planning your next business meeting or event has never been easier.