How IPIM's new Pavilion positions Macao as the ultimate platform connecting China and PSCs
How IPIM's new Pavilion positions Macao as the ultimate platform connecting China and PSCs

Link copied
Opened in November, the new Pavilion of China-Portuguese-speaking Countries Commercial and Trade Service Platform further positions Macao as a bridge between China and the Portuguese-speaking world.
Stepping into the Macao Trade and Investment Promotion Institute's (IPIM) new venue, the Pavilion of China-Portuguese-Speaking Countries Commercial and Trade Service Platform (the Pavilion), you'll find a treasure trove of insights, featured products and services from Portuguese-speaking countries spanning Asia, Africa, Europe and South America. 
In November, IPIM opened the Pavilion on basement level 1 of the China-PSCs Complex, which is part of the larger Complex of Commerce and Trade Co-operation Platform for China and Portuguese-speaking Countries near Sai Van Lake and the Macau Tower. Sprawling across around 1,800 square metres, the Pavilion aims to bolster Macao as a bridge connecting China and Portuguese-speaking countries and promote trade, conventions and exhibitions, as well as cultural sectors from China and PSCs with its multitude of spaces and events.
Inside, visitors will discover a fresh modern design and a host of multidimensional experiences, while cutting-edge installations illustrate the China-PSCs platform. They range from an exhibition on the platform's mission and dynamic initiatives, a display of Macao's industry achievements since the establishment of the platform, corporate services and information centre, and versatile function room for product launches and experiences, promotional events and interactive workshops. 
One of the highlights is the Portuguese-speaking Countries Products Exhibition Centre, which is an upgrade from the Portuguese-speaking Countries Food Products Exhibition Centre at the Tap Seac Square Business Centre. Browsing this spacious exhibition area, visitors will find over 2,000 products linked to PSCs, from handicrafts to embroidered textiles, soaps, coffee, olive oil, wine and other featured products.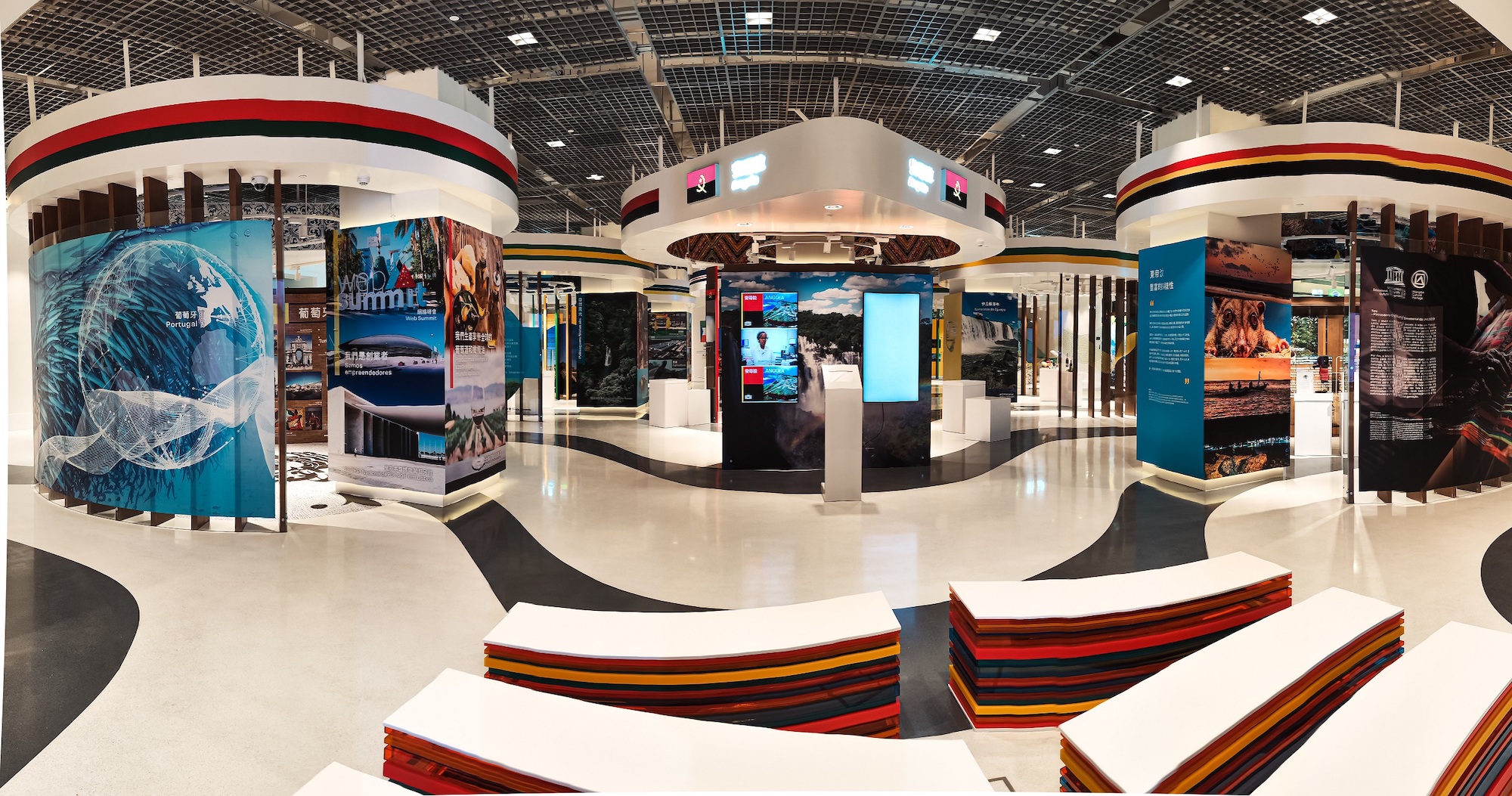 In the Commercial and Trade Co-operation Exhibition Area, IPIM fosters business cooperation and development between China and PSCs through an informative multimedia showcase, which delves into the history of the China-PSCs platform. Meanwhile, the Portuguese-speaking Countries Exhibition Area provides insights into the cultures, art, history, social fabric and economies of each PSC. 
With so much on offer, the Pavilion has quickly become a hive of activity, hosting events such as themed exhibitions, business matching events, and trade promotion initiatives. In addition, IPIM has also been pouring its efforts into creating new sales channels for businesses through livestream selling, which attracts a wider pool of buyers. During these e-commerce events, which are filmed at the Pavilion, a seller introduces and demonstrates their products to potential customers or business partners online. 
To better understand IPIM and the Pavilion's impact, we spoke with two local businesses, SIM (Sociedade Industrial de Macau) and Leste United International Trading Company, about their experiences. 
Brewing up new opportunities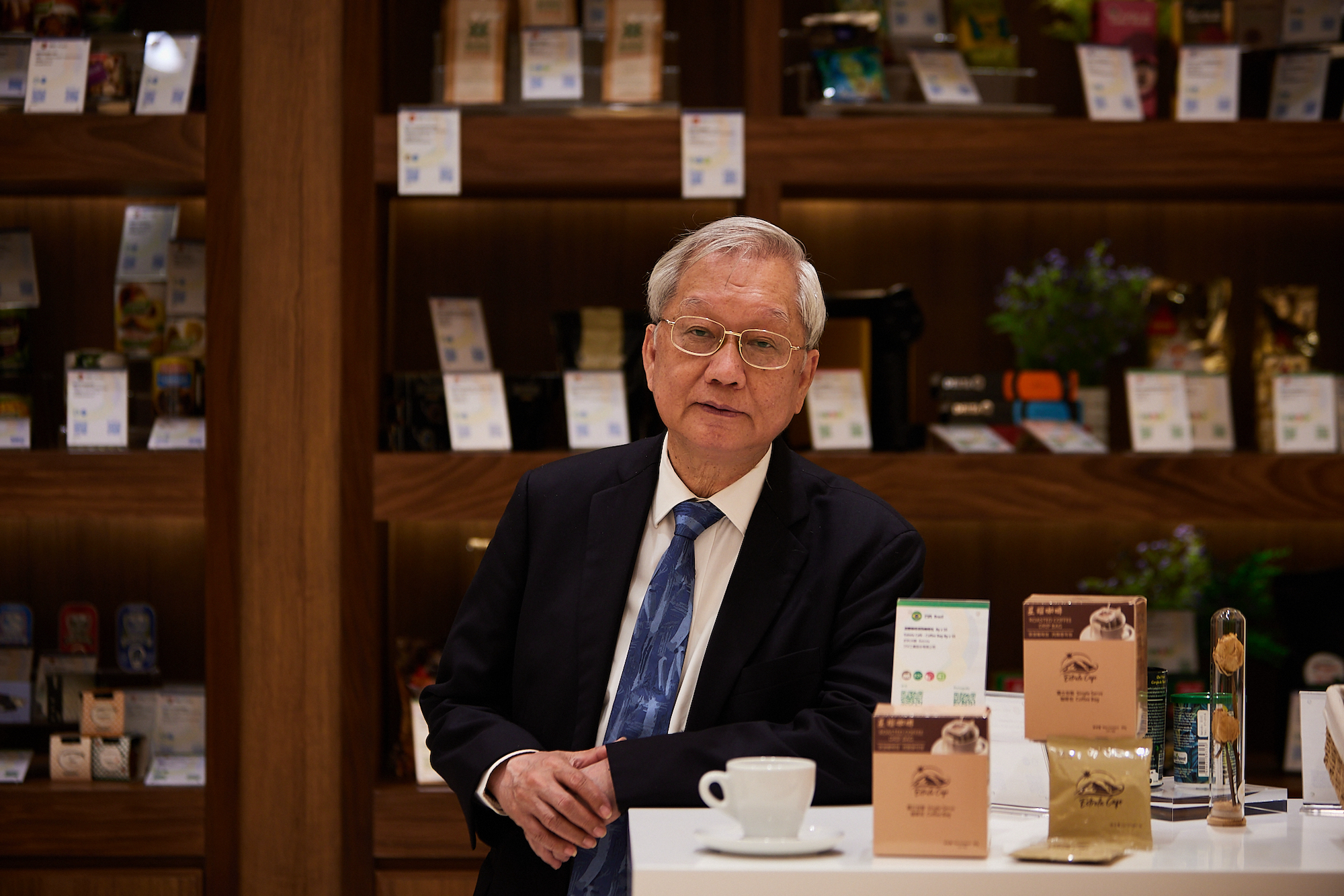 Established in 2008, SIM imports raw coffee beans from Portuguese-speaking countries, primarily Brazil. The company then sorts, roasts and packages the beans under their labels, Estrela Café and iMO, at their factory on the northern Macao peninsula, near the Qingmao border.
SIM focuses on business-to-business (B2B) sales, with most of its beans landing in hotels, restaurants and coffee shops in Macao, Hong Kong and mainland China. While it already has a foot in the door, the company sees a huge opportunity to expand in mainland China. 
"In the mainland, the coffee market is rising by double-digits yearly," says Sunny Ip, the Managing Director of SIM. "We have intensified our promotion efforts in the mainland market, focusing on promotional efforts in areas like Guangzhou, Shanghai and [other places in] East China." 
So far, the results have been promising, says Ip, thanks to support from IPIM over the years. "IPIM has poured extensive energy into promoting Macao brands like ours and enabled us to expand our operations in other regions gradually," Ip explains, adding that the institute has continuously been promoting SIM in mainland China.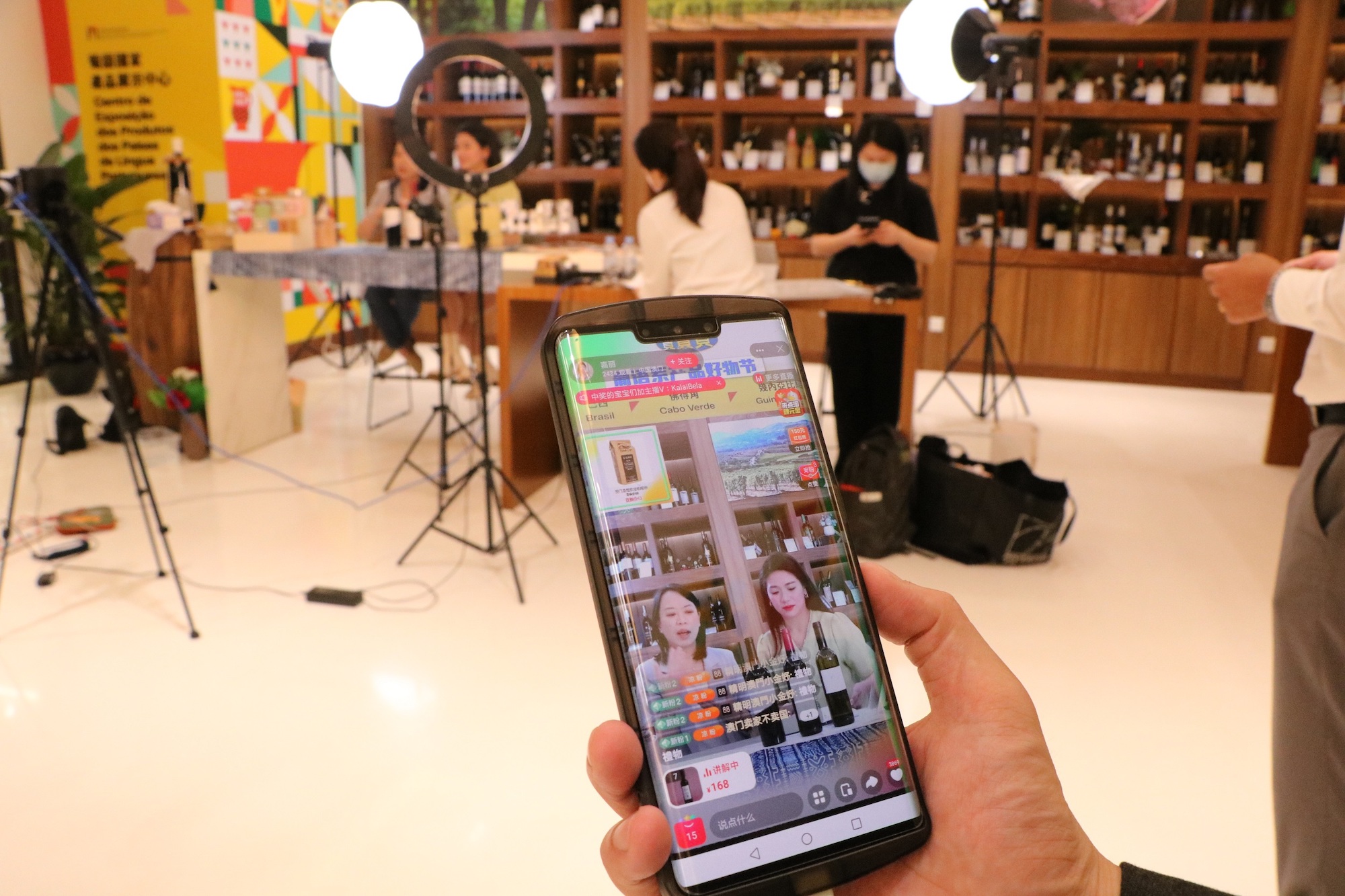 Exhibiting at the Pavilion opened the door to new business opportunities, too. "Ever since we started showcasing our products in the Pavilion, we have had a lot of inquiries from potential customers. This has helped us discover potential markets or regions, so we could strengthen our promotional efforts in the right places and share more insights about our coffee," he says. 
On 21 November, IPIM held a livestream selling event, which welcomed 18,000 viewers. Participants tuned in for a tour of the Pavilion and opportunities to discover and purchase Chinese and PSCs products. For SIM, it led to better brand awareness and visibility in new markets and inspired the company to invest in its e-commerce strategy. "We will increase our work in livestream marketing with hopes to integrate this promotional strategy into our sales stream," adds Ip. 
As for the new Pavilion, Ip foresees the venue becoming a must-visit business and trade platform in the city. "In the future, the Pavilion will attract a lot of customers from the mainland, foreign countries, or even Southeast Asia," he says. "This will help our products achieve more publicity, which is excellent."  
Sharing Portuguese heritage with the GBA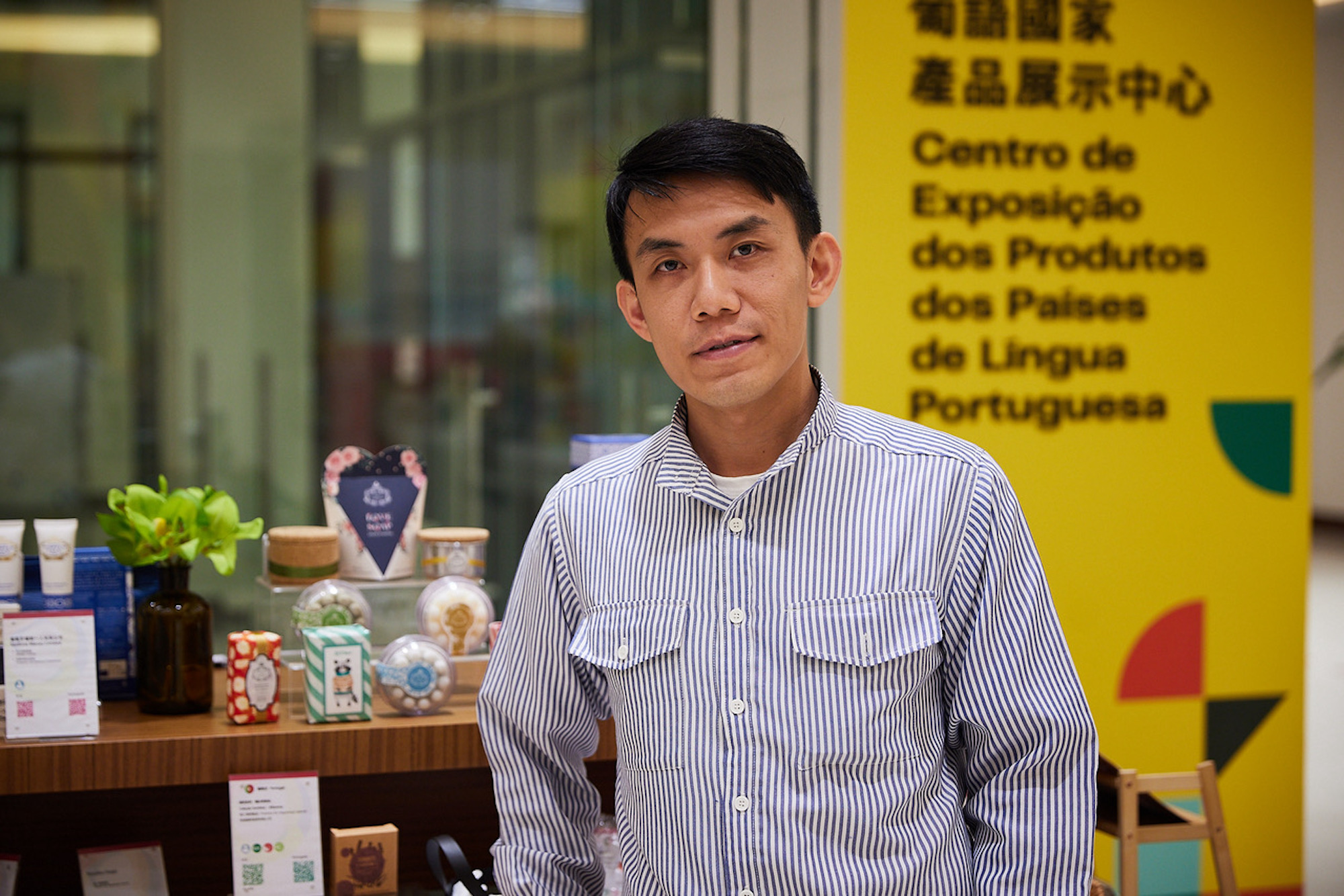 In 2017, Jonathan Lok established Leste United International Trading Company as an IT service and consulting business. But after visiting Portugal several times in 2018 and 2019, the entrepreneur realised the country is home to many high-quality, handmade products. Inspired, he expanded the scope of his business in 2020 to bring the scent of Portugal to Macao. 
Today, Lok imports organic artisan soaps made by hand in Torres Novas, in Portugal's central Ribatejo region. Not only is Portuguese soap a century-old tradition full of heritage, but it's also sustainable thanks to its plastic- and chemical-free nature.
"Everyone is more environmentally and hygiene conscious now, so we've seen a greater demand for [these] unique products," says Lok. "The handmade soap market is also gradually expanding." 
Among its best-selling items are macaron-shaped soaps sold in elegant boxes featuring Portuguese motifs or landmarks. The 50-gram rounds come in eight different scents, including orange and lavender, and make for luxurious gifts and souvenirs. 
Looking ahead, Lok hopes to enter the mainland China market and explore more B2B opportunities. "The mainland market is much larger than we know," says Lok. "We need assistance from IPIM to find our direction so that the entire ecosystem [flows smoothly] and we can execute the plan to expand."
Lok has already made some progress, having participated in IPIM's business-matching events, where he met a few mainland Chinese partners. From what he's seen so far, Lok feels the new Pavilion is better positioned to attract business travellers and increase sales.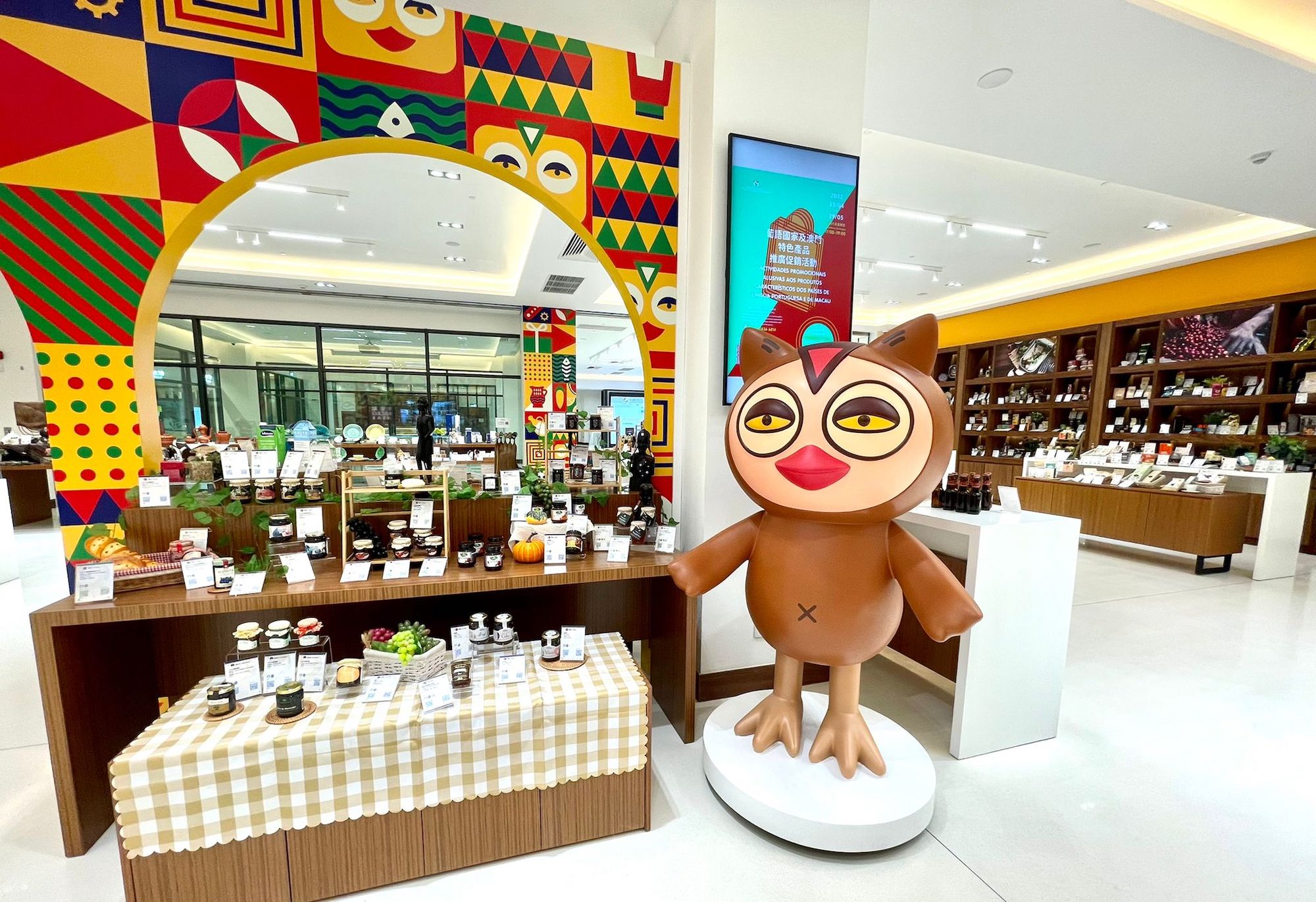 "[The Pavilion] is beautiful and very spacious," he says, adding that working with IPIM has been helpful. "In terms of exhibitions, we can communicate more with potential partners. [IPIM] is also open [to trying new things] – they come up with different activities and brainstorm with micro, small, and medium enterprises like ours about how we can drive sales. Especially in Macao, we need to test the feasibility [of various business plans], and the Pavilion can [help us] achieve this." 
Like SIM, Leste United also joined the live-selling event in November and had a unique opportunity to introduce its soaps to potential buyers worldwide. "It brought us new inspiration and [added a] distribution channel [through e-commerce]," adds Lok.
When ready to expand, Lok plans to enter the Greater Bay Area with support from IPIM. "IPIM will help facilitate introductions to the appropriate government departments and connect us with potential regional business partners," explains Lok. "This will make our entire journey into the GBA much easier."
---
Visit the Pavilion of China-Portuguese-Speaking Countries Commercial and Trade Service Platform at the China-PSCs Complex to discover a world of fascinating imports, creations and services from the Portuguese-speaking universe. Guided tours are available to the general public in Cantonese, Mandarin, Portuguese and English.