Ode to the seasons: The Manor's menu gets a fresh makeover under new Executive Sous Chef Michele Dell'Aquila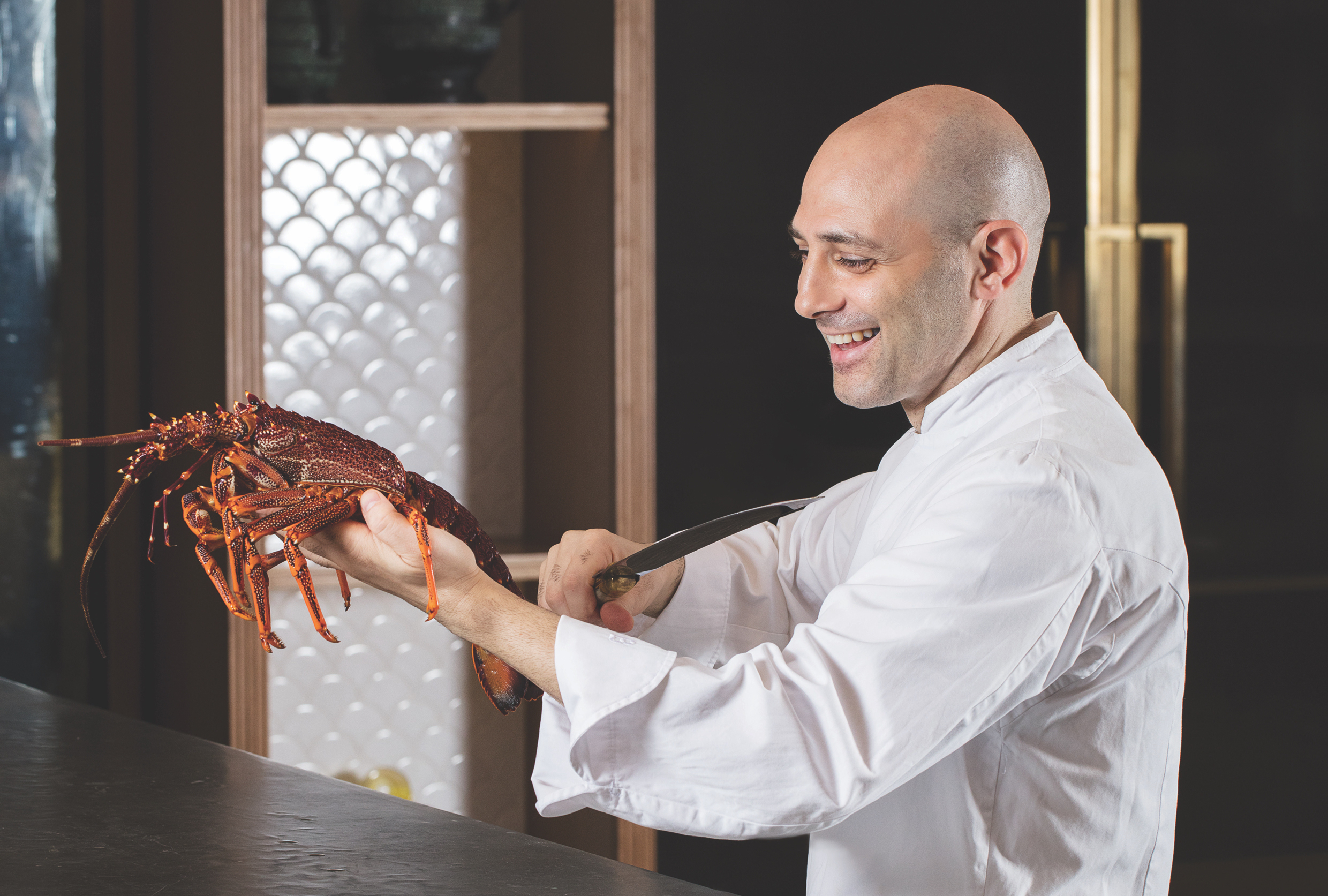 Though the past year has been challenging, it has also served as a catalyst for inspiring innovations, new ideas and fresh starts. And at The St. Regis Macao's signature restaurant, The Manor, things were no different. 
Having recently joined the hotel as the Executive Sous Chef, Michele Dell'Aquila spent 2020 making big changes at the restaurant. He created no less than eight different menus for guests to choose from, taking diners on epicurean journeys while embracing new ideas at every opportunity. 
Originally from Bari, on Italy's southern Adriatic Coast, Chef Dell'Aquila began his culinary journey when he enrolled in culinary school at just 14 years old. "In the beginning it was sort of a joke," he says. "But after working every weekend and summer, you then start to think, 'How am I going to continue?' 'What do I want to do?' I knew I wanted to do more."
And more he did. After stints in Sardinia and Frankfurt, Chef Dell'Aquila spent four years at the prestigious two-Michelin-starred Don Alfonso 1890 restaurant outside of Sorrento, in southern Italy, before moving to Madrid and then Bangkok. 
"That was my first experience as a chef de cuisine," he says. "From that point, I knew I could not go back to Italy. There was so much more out there for me." From Bangkok, he moved to Bali, then Tokyo, before settling in Macao in 2009. "Macao is now my home," says Dell'Aquila. "It's been 12 years now, and it has been such a defining point in my career."
Dell'Aquila spent his first few years in Macao honing his skills at Aurora at Altira Macau, followed by four years as the executive chef of Taipa hotspot Il Cafe. And for the past year, he has been making himself at home at The Manor, where he has been carefully crafting menus that emphasise flavour, texture and simplicity to ensure the ingredients are the star of each dish. 
"It's important not to go mixing too many things," he says. "One ingredient should be the main focus, and then you have one or two others to complement it. Don't get lost in what you are doing. The other ingredients are there to balance, not overpower, the flavour and enhance the original concept of the dish."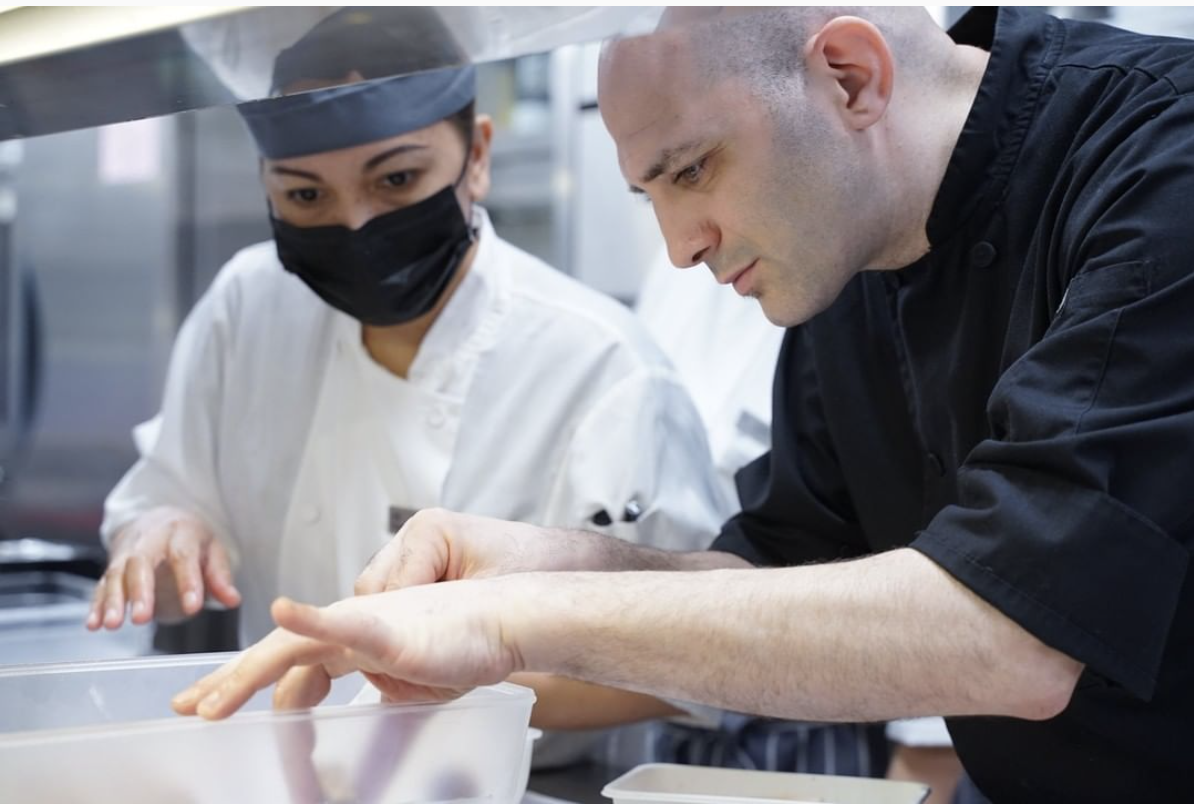 Previously considered an "international, all-day dining" restaurant, The Manor has seen a refreshing transformation since the chef's arrival. "Before it was a mix of international [cuisines], Portuguese, buffets," he says. "Now we have a much clearer concept; it's more refined, modern European cuisine. The level has been stepped up a notch."
The chef's revamped menus pair perfectly with the European atmosphere. "It's a beautiful restaurant – we have different dining rooms with different environments, whether you want drinks and snacks at the bar, a casual lunch in the Verandah, or a fine-dining experience in the main dining room."
No matter which room you choose, Chef Dell'Aquila's dishes embody his dedication to seasonality, provenance and high-quality ingredients. "The mentality of my cuisine is to make it pure; don't get carried away with too many influences," he says. "We use a lot of fantastic ingredients, focusing on what's in season and presenting it in a way that makes people want more."
When chefs can fly in berries or Brussels sprouts anytime, though, cooking seasonally can sometimes lose its meaning in our globalised world. But not for Chef Dell'Aquila, whose menus always stay true to the natural time of year for each ingredient. "We use ingredients that are in season because that is simply when they are at their best," he says. "Whether it's Europe, Japan, or Australia, I know the consistency and quality, so I can plan the next menu." 
The new a la carte menu, which debuted in February, showcases the chef's commitment, featuring fresh, raw Sicilian red prawns. Known for unmistakable sweet and smoky flavours derived from the mineral salts of the Mediterranean, the prawns come garnished with Japanese yuzu and Oscietra caviar from Russia, which is one of the most prized types of caviar in the world.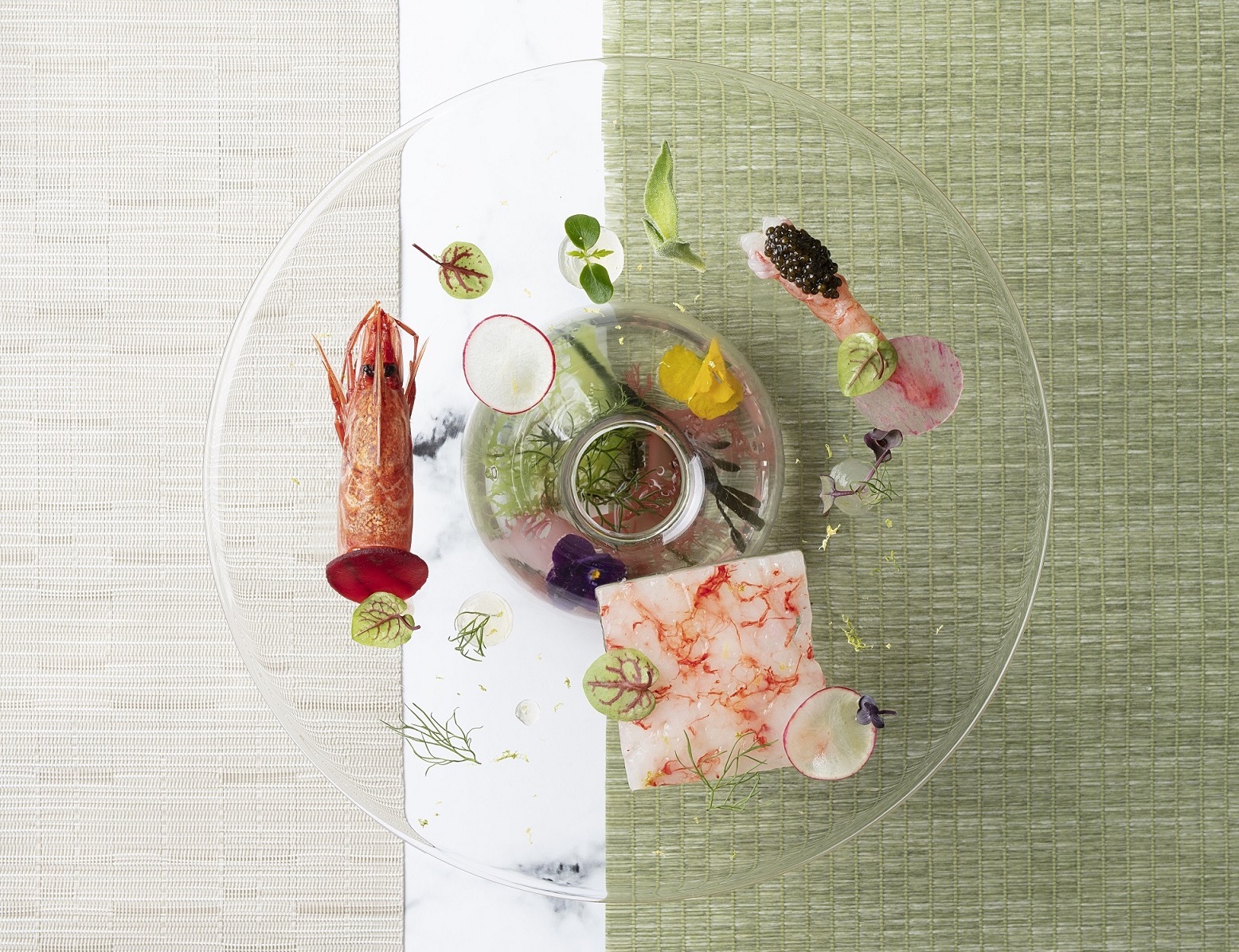 "This dish flies out of the kitchen every night," he says. Another crowd-pleaser is the creamy Jerusalem artichoke soup, served with bacalhau (dried salted cod) and Baikal caviar. "By adding bacalhau to the soup, we've incorporated an element of Portuguese cuisine, which I like to do."
As it's one of Chef Dell'Aquila's favourite ingredients to work with, fresh seafood features heavily on the menu. Diners will find Acquerello rice made with langoustine, Hokkaido scallops, tuna, calamari, Mazara red prawns, and Boston lobster in a Portuguese cataplana sauce, right alongside fusilli lunghi. The chef mixes the long pasta with red mullet bottarga (salted, cured fish roe), Alaskan king crab and smoked paprika oil, then drenches it in rich sea urchin sauce. 
"This is such a classic Italian dish," he says. "But we've taken it a step further, with a little Portuguese influence [with smoked paprika oil], and the result is beautiful."
When it comes to meat dishes, the chef has also gotten creative, combining inspiration from his Italian roots, travels around the world and nods to Portuguese cuisine. One of the highlights, the Aveyron lamb rack, comes with ginger carrots and smoked eggplant caviar, while Wagyu beef cheeks find a perfect pairing with Japanese sweet potato, artichoke Barigoule (artichoke hearts stewed in white wine) and port wine sauce.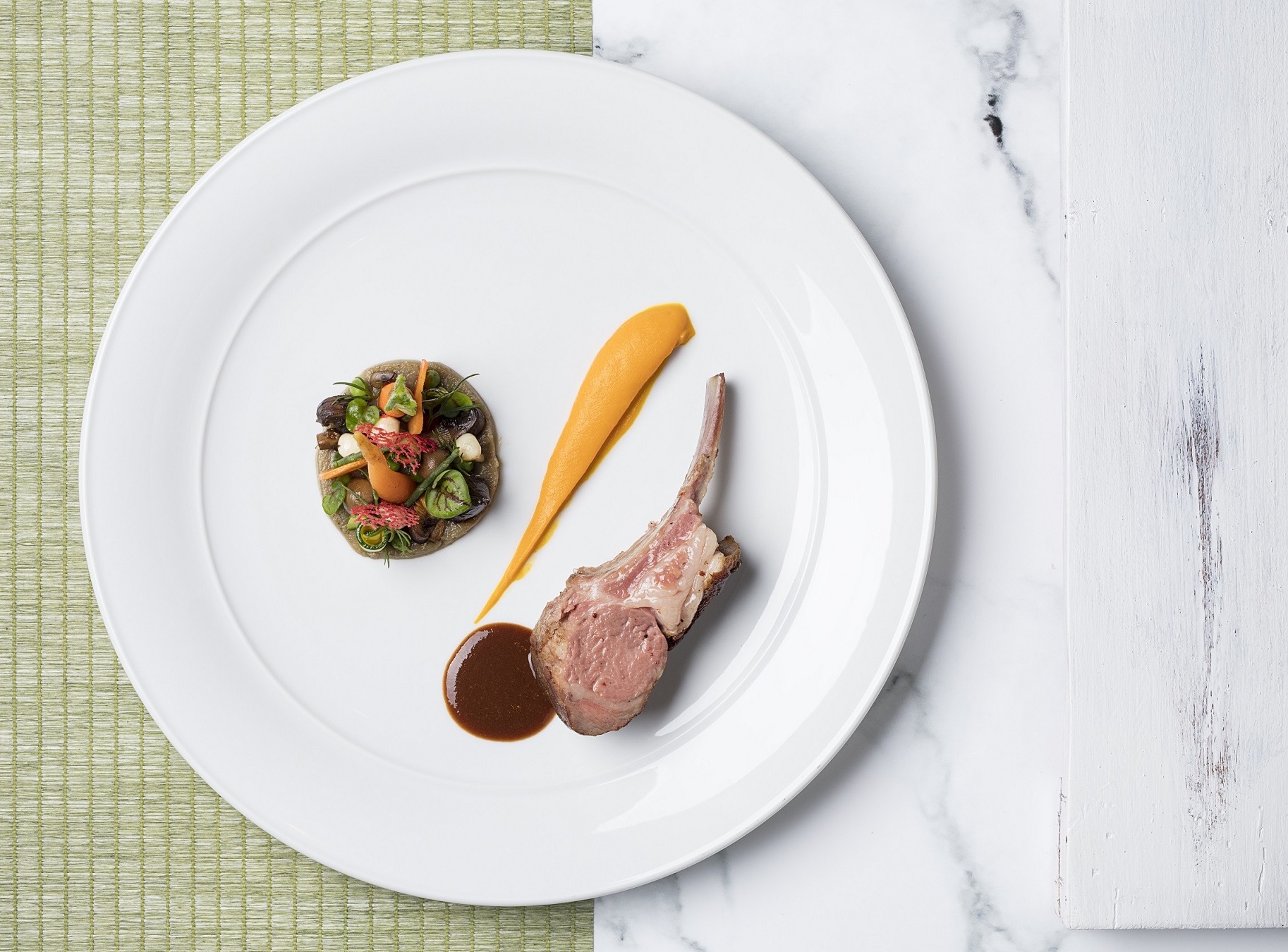 Always on the lookout for new and unexpected ingredients, Chef Dell'Aquila also prepares a special dish featuring Akon Wagyu – sourced from Australia – that's delicately seared to maximise its melt-in-your-mouth texture, then served with a buttery Jerusalem artichoke puree, earthy morels and ever-so-bitter broccolini.
With the new seasonal menus comes a fresh, more focused vision for the restaurant. "We want to be at the top in Macao," says Chef Dell'Aquila. "We are a worldwide brand, and we have standard and expectations from customers. We need to not only meet those standards, but to exceed them. And we need to keep getting better, more complete … to show that Macao can achieve something great."