Here's why Sands Resorts Macao is your ultimate destination for MICE
Here's why Sands Resorts Macao is your ultimate destination for MICE

Link copied
When you think of premier destinations for corporate gatherings and grand exhibitions, Macao has been quietly but swiftly climbing the ranks for some time now. So what's driving this surge in popularity?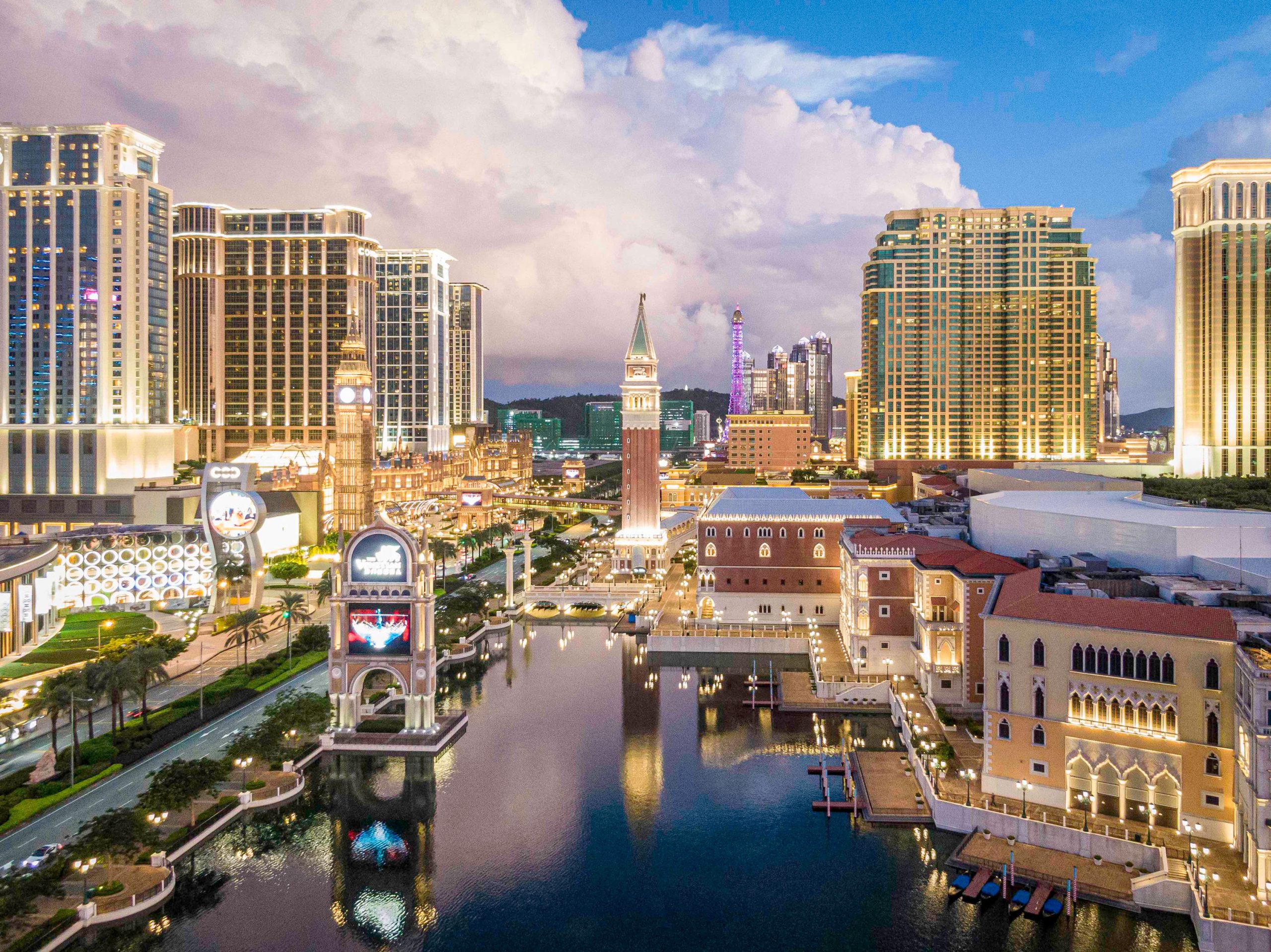 Macao's emergence as a global hotspot for Meetings, Incentives, Conventions and Exhibitions (MICE) is undeniable. Beyond its state-of-the-art facilities and event services, the city offers a plethora of cultural and leisure attractions – something business travellers increasingly appreciate and seek out. 
When it comes to the MICE market in Macao, Sands China Ltd. is at the forefront. In 2022 alone, around 516,000 visitors flocked to Macao for MICE events at Sands' venues, accounting for over 35 percent of the city's total MICE participants. 
Prominent among recent events was May's BEYOND Expo, held at The Venetian Macao's Cotai Expo. Recognised as Asia's premier tech innovation showcase, the expo attracted nascent startups and seasoned corporations bolstering Macao's image as an epicentre for thought leadership in the sector.
One month later, Sands hosted the first-ever "Macao Showcase" in Singapore. Over three days, attendees were immersed in Macao's culinary, artistic and cultural marvels, featuring prominent local brands, artists and industry experts, who shed light on the city's burgeoning MICE sector.
With Sands China championing such high-calibre events, Macao's imprint in the global MICE landscape is set to deepen. Sands Resorts Macao (SRM), the company's integrated resorts complex on the Cotai Strip which includes The Venetian Macao, The Londoner Macao and The Parisian Macao, gives prominent events and the organisers behind them plenty to work with.
Professional teams with over 16 years of experience and counting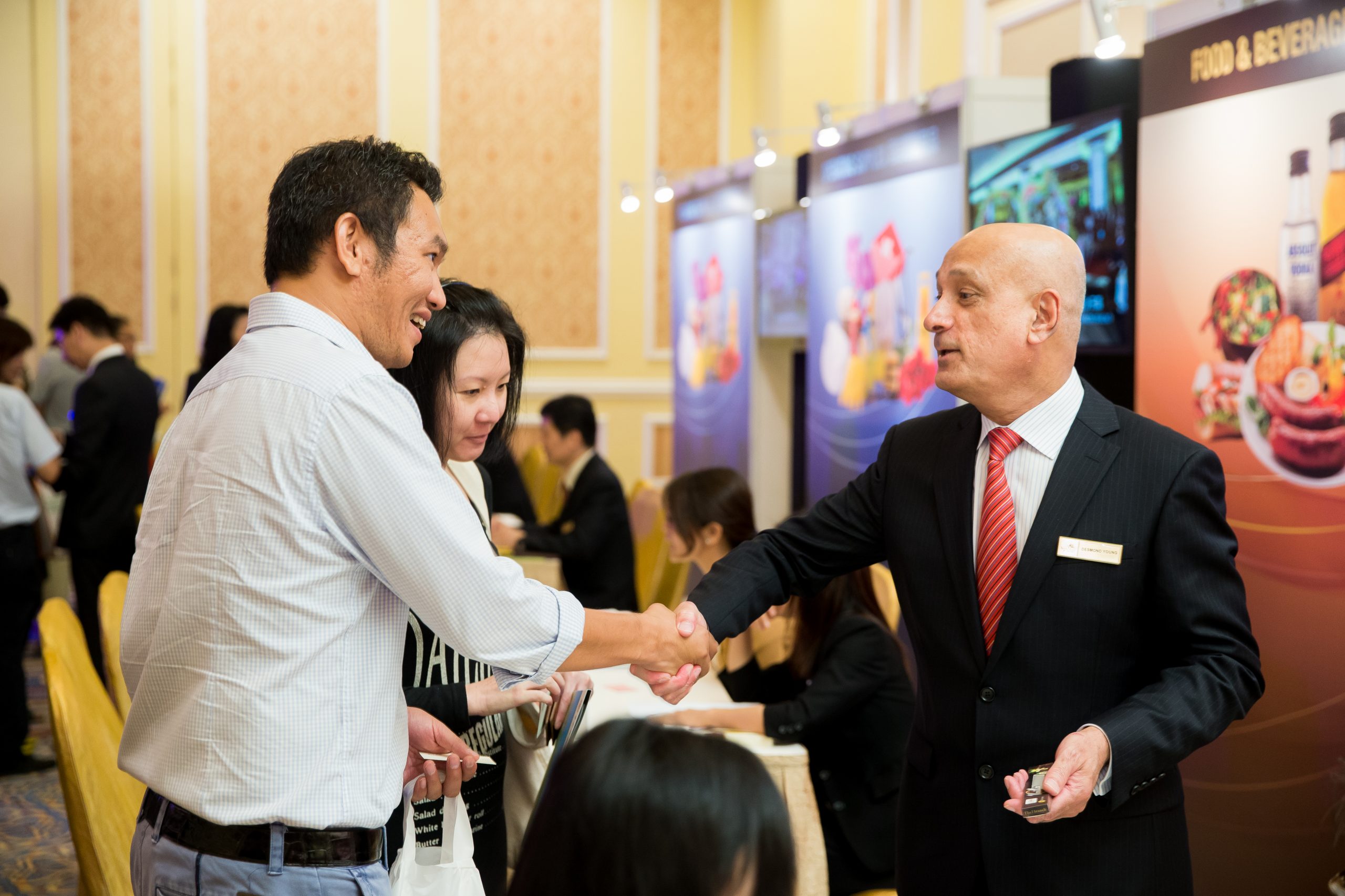 From the beginning, MICE has been a crucial part of Sands' mission. The company played a pivotal role in shaping the Cotai Strip, back when it was just a nascent land bridge between Coloane and Taipa. Their foresight helped contribute to the creation of the Cotai Strip as a central resort hub, marked by the inauguration of The Venetian Macao in 2007 – still the strip's largest property to date. This move solidified Sands China's reputation as a player in Macao's event sector.
In the subsequent 16 years, Sands China's SRM portfolio has expanded to include landmarks like The Parisian Macao and The Londoner Macao. This growth not only transformed the Cotai Strip but also kickstarted Macao's evolution as a diverse entertainment and MICE hotspot. By December 2022, Sands Resorts Macao had hosted a staggering 543 expos and 4,964 meetings, catering to over 12.9 million MICE visitors.
"Over the years, we've cultivated a robust and versatile team of MICE and hospitality experts," says Paulina Che, Vice President of Conventions & Exhibitions at Sands China Ltd. "We've managed a diverse range of events, and I'm confident in saying we have the most seasoned team in Macao."
All those years of expertise have made SRM a top choice for event organisers seeking premier services. That's one of the reasons why Gang Lu, the co-founder of BEYOND Expo, decided to bring the technology event to The Venetian. 
"Since we wanted BEYOND to be a world-class tech expo, it was important to have great service and hospitality – and Sands has world-class service. Thanks to their support in providing great hospitality and meticulous attention to our guests, we could focus on the content of the expo."
The ability to customise the venue was another major draw for Lu. "They have all the infrastructure and can cater to different requirements. We told them what we wanted, and they adapted the venue and technologies to fit our needs," he continues.
All-in-one venue offering unmatched accommodation, leisure and entertainment options
Events like BEYOND Expo are a perfect fit at SRM, which boasts 12,500 guest rooms across 10 hotels, more than 150 dining venues, and 850 duty-free outlets. On top of endless entertainment choices, it offers a vast array of venues – from the vast Cotai Expo and the impressive 15,000-seat Cotai Arena to the 6,000-seat Londoner Arena. Additionally, it houses four theatres, spacious ballrooms, and numerous intimate meeting areas, amounting to over 1.6 million square feet of event space. This constitutes more than 70 percent of Macao's MICE space.
Such a diverse array of choices, catering to various preferences and budgets, provides peace of mind for organisers, whose chief concern is often ensuring guests find suitable places to stay. For Lu, choosing a venue in Macao was a no-brainer. 
"The Venetian was the only place that had the capacity for our event," he says, adding that about 50,000 guests attended. "For event organisers, it's great because we want to keep everybody in the same place and ensure they have everything they need for a wonderful experience. In Macao, only Sands can do that."
Another jewel in Sands China's crown is the recently unveiled Londoner Arena, a versatile venue designed by award-winning Populous architects that feels like a cross between an arena and a theatre.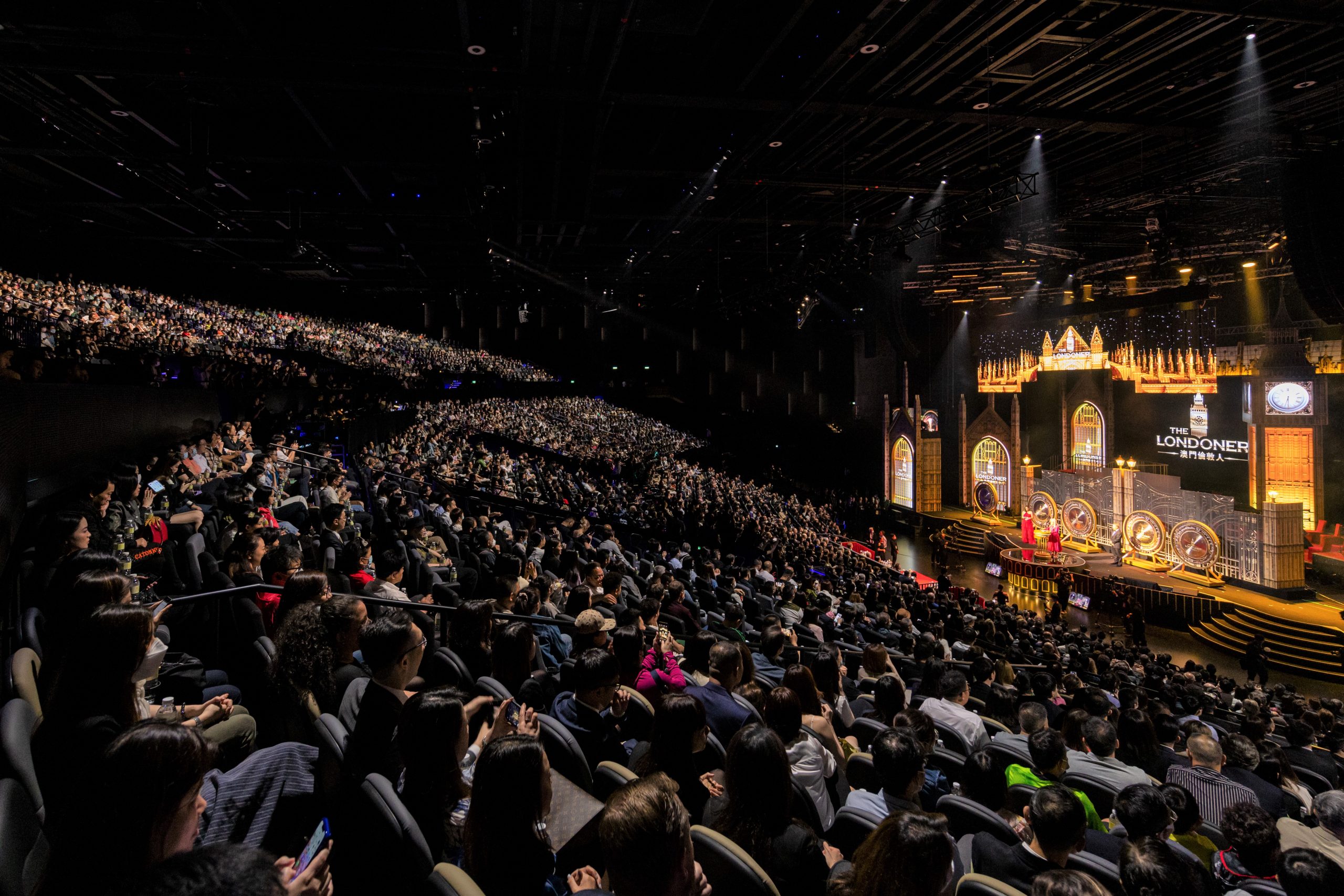 "The Londoner Arena isn't just a world-class concert venue; it's a cutting-edge facility capable of accommodating a diverse range of events," explains Kris Kaminsky, Senior Vice President of Hotel Operations at Sands China Ltd.
"With a third of the seats being retractable, we've created a versatile and multi-functional space. It's ideal for product launches, corporate general sessions, or spectacular gala dinners, as well as a wide array of sports and entertainment events." 
Pioneers in sustainability
Looking ahead, Sands China is dedicated to reducing its environmental footprint and setting a leading example in sustainability.
In 2014, The Venetian Macao became the first property in Macao to be awarded the coveted ISO 20121 Event Sustainability Management System certification. This international standard is designed to help organisations in the events sector to improve the sustainability of their activities, products and services.
Beyond certifications, Sands China has also been proactive in integrating renewable energy systems within its properties. Notably, it became the first integrated resort in Macao to introduce a solar thermal-heat pump hybrid energy plant. And last December, the company hosted 2022 MIECF – Macao's first carbon neutral exhibition. For the occasion, four parties including Sands China collaborated to purchase 600 tonnes worth of carbon offset certificates.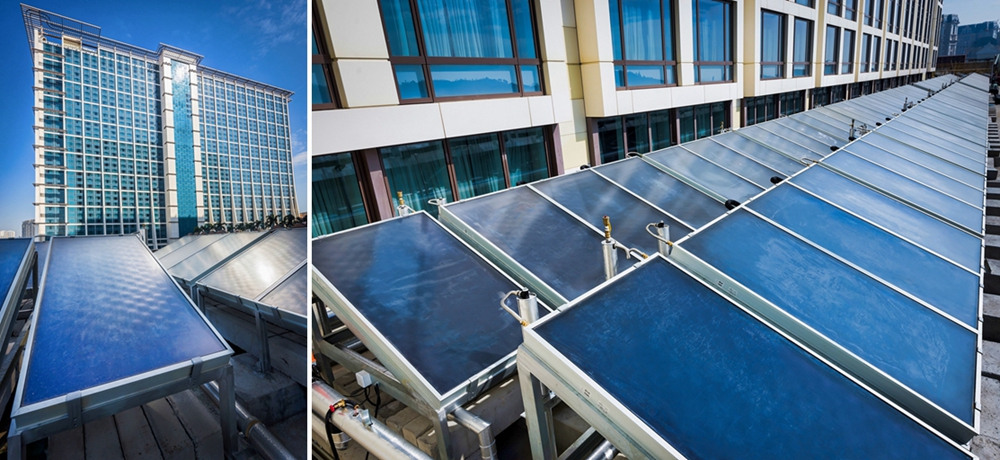 Furthermore, Sands' ECO360 Meetings Program offers a comprehensive approach to sustainable event planning. Event organisers will be guided through a suite of green meeting options, community initiatives and resource conservation methods. Planners can also evaluate their energy and water usage targets, with after-event impact statements detailing energy consumption, water usage, carbon emissions, and recycling rate that can serve as a benchmark for future events.
All these offerings underscore that Sands is the ideal destination for eco-conscious event planners. The company's track record shows it's always adapting and aiming for a brighter, more eco-friendly future.  
Advancing MICE in Macao
Moving forward, Sands China has announced ambitious plans to construct a sprawling MICE facility covering 18,000 square metres in the coming decade, along with enhancements to its existing centres. 
And that's good news, because as the MICE scene in Macao thrives, there's an increasing demand for more MICE spaces. Lu, of BEYOND Expo, says it's the city's potential that entices him to return the most. 
"We want to grow BEYOND bigger and bigger every year, so eventually, we will need even more exhibition spaces and conference centres than what's available. We hope the city's MICE venues grow right alongside us."
When it comes to Macao's rise as a top MICE destination, Sands China's role is hard to miss. It's not just an army of experienced teams, advanced facilities or a visionary approach to sustainability. It's the way Sands has seamlessly woven these elements together, elevating every event to a level that helps establish Macao's reputation on the world stage. Sands China doesn't just contribute to the local MICE landscape. It defines it.
---
Ready to host a memorable event in Macao, be it an intimate gathering, a grand gala, or a major conference? Reach out to Sands China's expert team here.