Pots of gold: How Macao kicked off the global love of tea
Pots of gold: How Macao kicked off the global love of tea

Link copied
Macao's modern tea shops and bubble tea cafés are always busy, but the city's pivotal role in popularising the beverage is little known.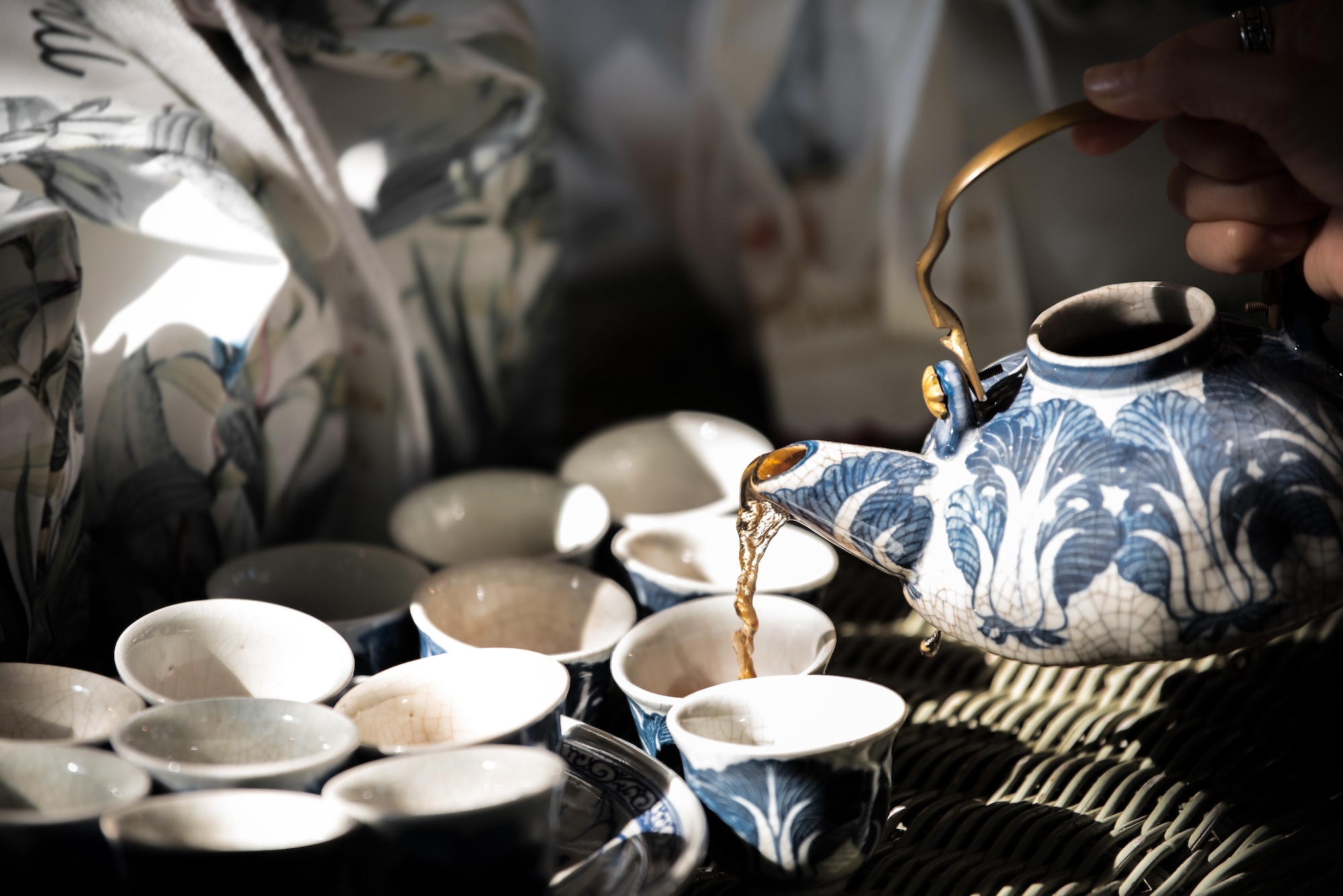 From a steaming hot cuppa in winter to a refreshing iced lemon tea on a scorching summer's day, few drinks are as satisfying, comforting or delicious as tea done right. The second-most widely consumed beverage on Earth – only water is drunk in greater quantities – tea was enjoyed in China for thousands of years before being discovered by the wider world. 
Macao's thriving tea scene – with a variety of delectable offerings on virtually every street corner – is immediately apparent to the visitor. But did you know about Macao's pivotal role in the early tea trade? It's not a stretch to say that tea owes much of its global popularity to the city.
Bringing tea to the world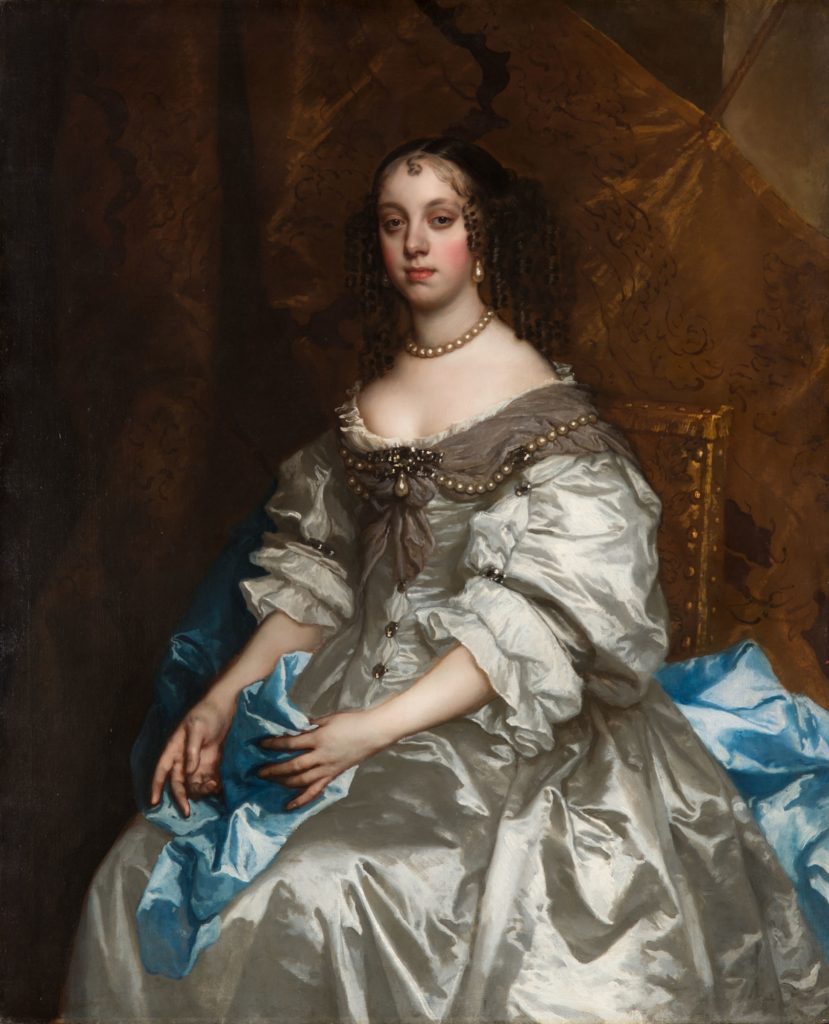 In China, physical evidence of tea drinking dates back as far as the first millennium BC. Yet the brew was unknown in Europe until the 16th century. Contrary to popular belief, the first European country where tea was introduced was not England but Portugal.
In 1557, Macao became the first place in East Asia to come under European administration. So it seems only natural – if also somewhat miraculous – that the tiny enclave would be the first place to send tea from China to the West, thereby becoming the birthplace of European tea culture.
The Portuguese word for tea, chá, is a direct borrowing from the Cantonese. As journalist and historian Mark O'Neill has pointed out, it is the very term that 16th-century Portuguese merchants and priests would have heard the first time they encountered tea in Guangzhou and Macao.
The word used in English, "tea", is derived from the Min Chinese (or Fujianese) word, te. Its adoption reflects the fact that the main European firm trading tea in the 17th century was the Dutch East India Company. As O'Neill explains, the Dutch would have encountered the Min family of languages in southern Fujian or Taiwan, then the Dutch colony of Formosa.
The first decades of the 1600s saw the Portuguese and Dutch establish trade routes for black and green tea. The brew made it to England around the same time, but it would take until the second half of the 17th century for the drink to enter the public consciousness. When the mainstream introduction did happen, it was via Portugal – and so, by extension, Macao. The beverage was also taken to Brazil by Portuguese traders from Macao in the early 19th century and cultivated there. 
When the Portuguese princess Catarina de Bragança sailed to England to marry King Charles II in 1662, she brought with her a casket of tea. Rare, exotic and expensive, the brew quickly spread from the court to gain favour in English high society. To be seen drinking tea was a mark of prestige.
In 1783, British Prime Minister William Pitt the Younger slashed the nation's tax on tea. Having been smuggled in for decades to meet demand from every stratum of society, tea now officially became a staple. 
To cater to British tastes, milk and sugar were added – a practice unheard of in China at the time. The popularity of black tea consequently far outstripped that of green tea, the black variety being stronger tasting and therefore better suited to adulteration.
The Chinese tea merchants of the 16th and 17th centuries could hardly have imagined how popular sweet, milky tea would become a few centuries later in Macao, Greater China and around the world – not least in the form of bubble tea.
Brewing up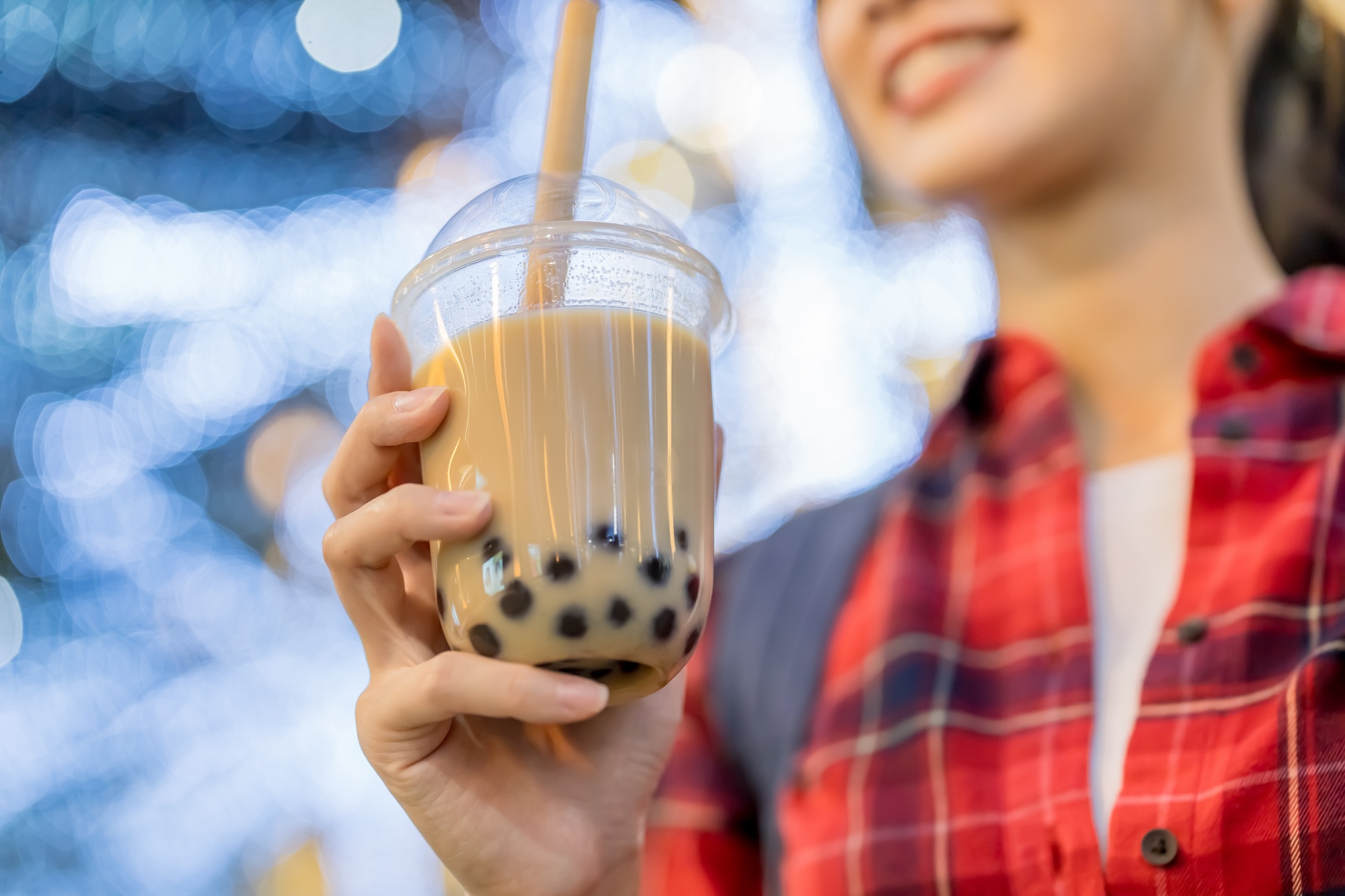 While Macao played a pivotal role in the history of tea drinking, it has a lively appreciation for tea today in all its modern forms.
Having originated in Taiwan in the early 1980s, bubble tea exploded in popularity in the '90s and has gone global in the 21st century. And it's not hard to see why: take iced Chinese-style milk tea – already one of the most delectable beverages in existence – and add sweet and chewy boba (tapioca pearls). Yum!
Macao has no shortage of first-class bubble tea shops. Don't miss the authentic Taiwan variety on offer at Koi Thé. Also hewing to authentic Taiwan tradition, Onezo, at Studio City Macau, makes its tapioca balls on site. For a more off-the-wall experience, Hong Kong import Bubble Tea Work makes pearls in a range of flavours including osmanthus, sweet potato, rose, sesame and sakura.
Bubble tea is great on the go – but then there are those times when you want to flop down after a shop and recharge. That's when a solid afternoon tea comes in.
The set at Xiao Ting at the Four Seasons is a unique fine-dining experience complete with such dishes as chorizo and cheese scones, and seafood apple tart. The Ritz-Carlton Bar & Lounge's afternoon tea is accompanied by live saxophone on weekends, and features sliced-baguette sandwiches, croissants, quiche, cold cuts and cheese, rounded off with canelés, financiers and lemon meringue tart. Keeping with the French theme, the Brasserie at the Parisian Macao sets its traditional sweets and savouries against a mini Eiffel Tower. 
Tea sommeliers are meanwhile increasingly in demand in the city. At Galaxy Macau, Tea Master Andrew U – named 2018 National Tea Sommelier Champion – collaborates with the integrated resort's master chefs to bring diners top-flight tea-pairing experiences.
 And if a passion for tea is your jam, don't forget to check out some of Macao's independent operators. In the city's funky St Lazarus neighbourhood – set in the Albergue SCM courtyard – you'll find Ajar Teahouse. The establishment's founder, award-winning visual artist and tea enthusiast Filipe Miguel das Dores is dedicated to creating new flavour combinations by blending teas of various provenances.
His favourite blend is Premium Rose Black – made using baked rose petals. Meanwhile, a popular ice cream flavour, mint chocolate chip, spurred him to create his Belgian Chocolate Mint blend. Once you've found a blend you love, a box of tea from Ajar – sporting a creative design by the artist-owner himself – would also make an ideal gift. 
Considering the pivotal role Macao played in the tea trade nearly 400 years ago, it seems fitting to find the city's tea culture thriving as it is today. Be sure to sample a few of the very creative cuppas on offer during your stay in the 853. Happy sipping.