Macanese cuisine: One recipe, two generations
Macanese cuisine: One recipe, two generations

Link copied
Two Macanese chefs share their take on this classic dish, sharing the value of Macanese cuisine, and how to keep its heritage for generations to come.
Dubbed one of the world's first authentic fusion foods, Macanese cuisine is, like Macao itself, a melting pot of influences. Included on Macao's Intangible Cultural Heritage list since 2012, Macanese gastronomy has evolved from an exchange of different cultures over the last four centuries, a living byproduct of the city's past as a Portuguese protectorate until the 1999 handover. 
As a result, Macao was designated as a UNESCO Creative City of Gastronomy in 2017, an accolade that has put it on the map in culinary terms. Just this June, Macanese cuisine – along with two of Macao's other intangible heritage items – was also included on the fifth National List of Representative Items of the Intangible Cultural Heritage of China. So how did a cooking style made up of fiercely guarded family recipes evolve into its own distinct identity, and where does it go from here?
Early influences
Portuguese settlers arrived in Macao in the 1550s, using the city as a gateway for trade with the Far East. Intermarriage between the Portuguese and local Chinese community became fairly common, and by extension, created a natural union of both cultures' cooking techniques and ingredients in the kitchen.
Classic Portuguese dishes, usually made by the wives and servants of traders, were prepared with foreign ingredients and spices imported from abroad, while Cantonese flavours and local cooking styles started to also seep into Macao's food culture.
As the cuisine and cooking techniques evolved over the next few centuries, recipes were prepared in homes across the city, and handed down from one generation to the next. That tradition waned as older family members started to pass away, with less enthusiasm from younger generations in Macao about taking up the mantle of homestyle cooking. 
In recent years, however, there has been a resurgence of Macanese cuisine. This has been in part because of a willingness from local cooks to share their family recipes, and prepare them outside of the home for Macao's hungry diners. Today, for the first time ever, a nascent Macanese restaurant scene exists in the city. 
Preserving traditions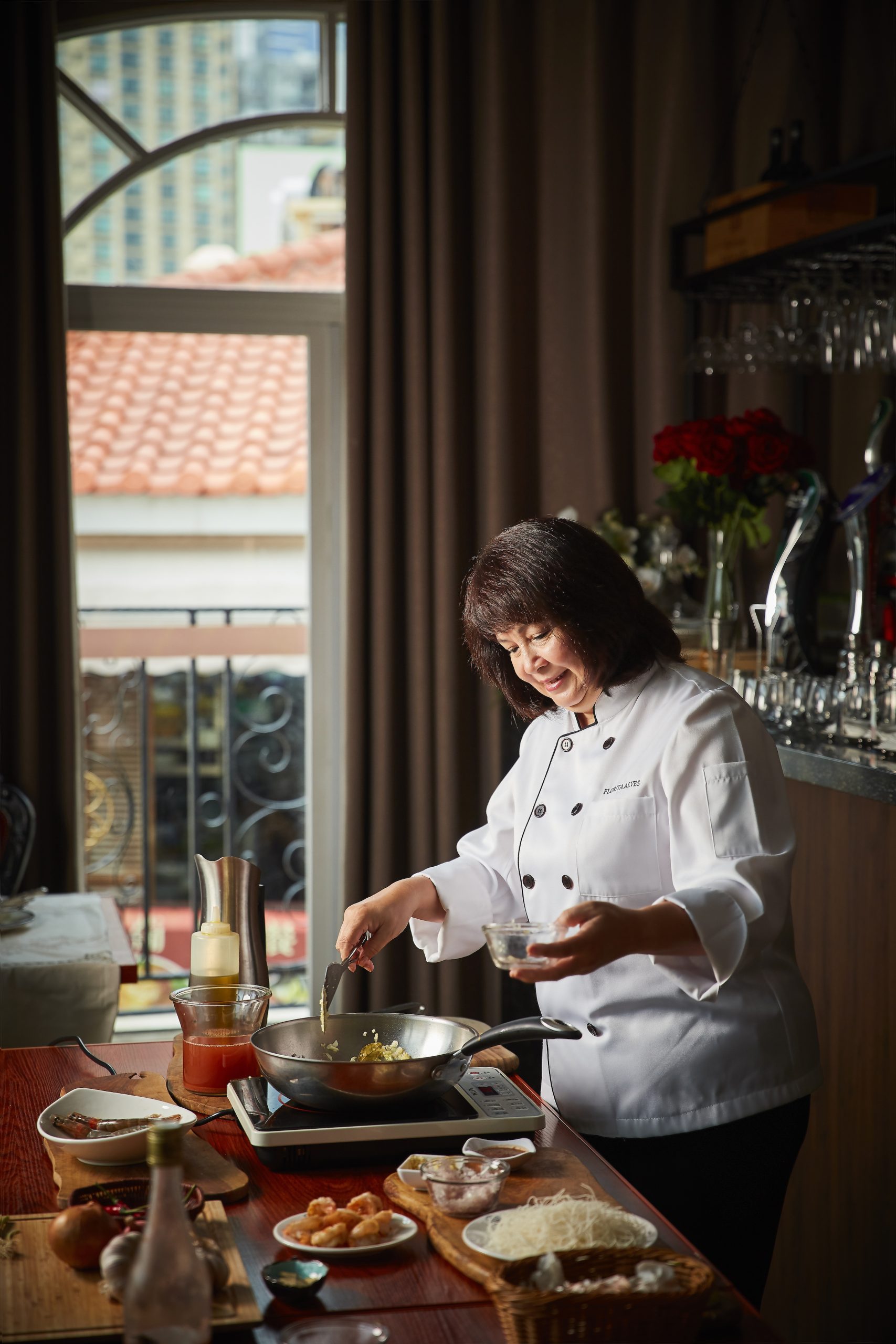 One of these restaurants is La Famiglia, a family restaurant run by local Macanese cook Florita Alves, located in the heart of touristic hotspot, Taipa Village. On a mission to make Macanese food more accessible to everyone, Alves believes preserving her culture through food is the easiest (and most enjoyable) medium. 
"Eating is a necessity for everyone," she says. "It's a good way, and a direct way, to deliver a part of our culture to the community."
A retired civil servant, Alves grew up helping her grandmother in the kitchen. "But my real exposure to Macanese food came when I married my husband," she explains. 
"My mother-in-law and her friends were very skilled in the kitchen, and I had the great privilege of learning from them," she says, as she flips through a trove of handwritten family recipes passed down to her, some dating back as far as the 1800s. Scribbled on scraps of notepaper or the backs of old newspaper ads, the recipes are documented in a flowery, elaborate script from a different era, the paper's edges delicately crinkled and discoloured from centuries of use. 
With so much inherited knowledge at her disposal, Alves felt called to make use of it. "I don't feel like it's an obligation to pass on the Macanese cuisine," says Alves. "Instead, it's something I feel inside, something I want to do. As an intangible part of Macanese heritage, I feel quite honoured that I can play a role, however small, in keeping it alive."
A sustainable future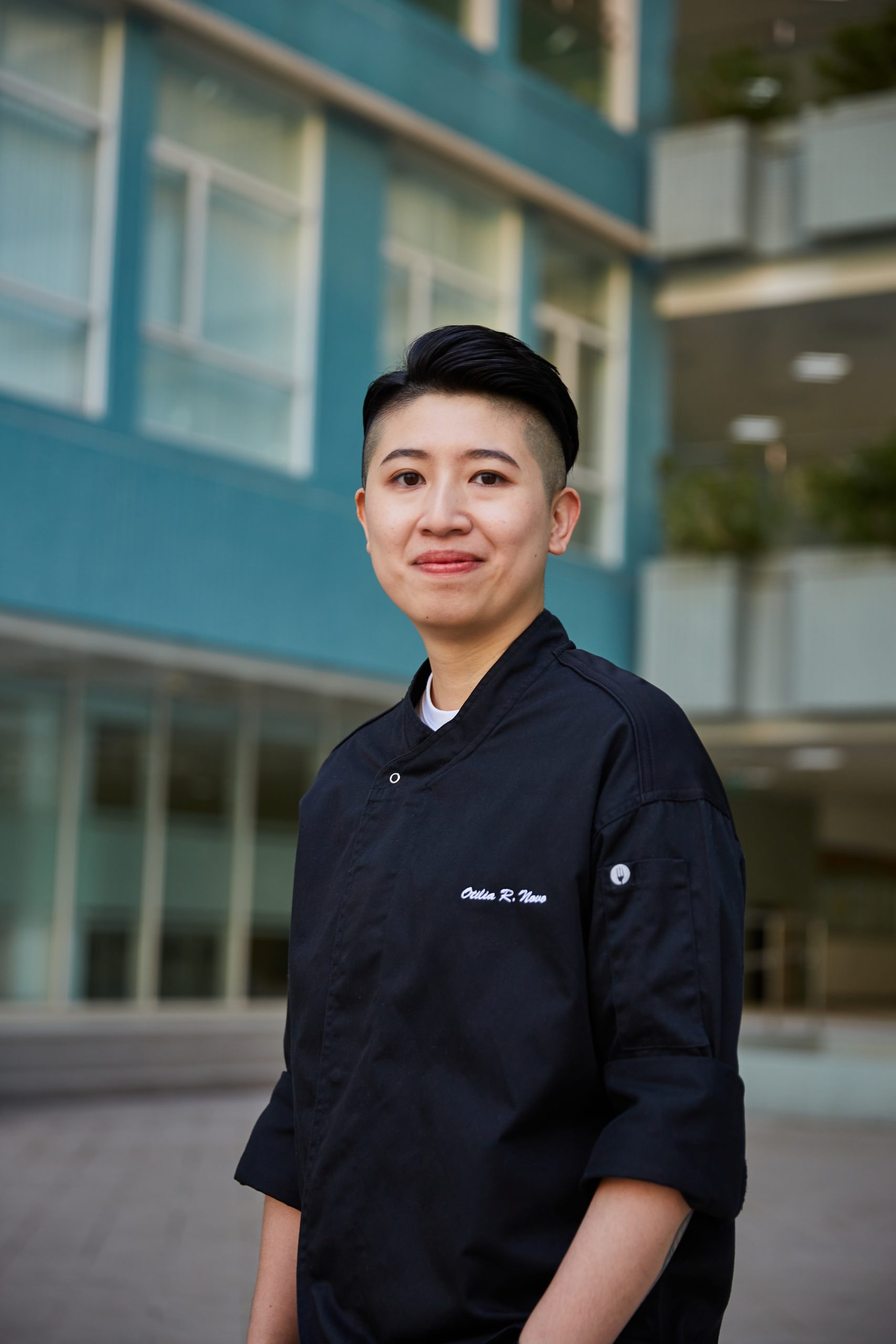 And these efforts to sustain Macao's unique cuisine appear to be working. More young people are showing an interest in learning about the food they grew up on, with some even going so far as to launch a career in it. 
Otilia Novo, 29, is a graduate of the Culinary Arts Management degree at Macao Institute for Tourism Studies (IFTM). She now works as a culinary trainer at the Wynn Food & Beverage Academy, coaching both established chefs and rising culinary stars alike at Wynn Macau and Wynn Palace, where some of the masterclasses she helps to organise touch on beloved Macanese classic dishes.
"When I was young, I thought that Macanese cuisine was common to every family everywhere, that this was just what people ate. It wasn't until I got older that I realised there are different cuisines and cultures, and that our food is very unique to Macao." 
Although she recognises the need to preserve her hometown's culinary legacy, Novo believes that change is also necessary. Innovation, she says, is key to keeping the old ways alive. 
"Nowadays, customers have much higher expectations when they are eating out," says Novo. "They always want more or something new, while still retaining the essence of the original dish. This is the challenge we face as young chefs." 
Without the traditional restrictions of a domiciliary kitchen, she says, young chefs are now becoming confident enough to chart their own creative paths, while still paying homage to their roots and heritage.
"Before you can be innovative, you have to understand the backbone of the cuisine," says Novo. "It's important to talk to the older generation, to really understand Macanese cuisine before we try and put our own spin on it. It can be as simple as a garnish or presentation but the elements of the traditional dish are still there."