A celebration of food and wine at The Manor at The St Regis Macao
A celebration of food and wine at The Manor at The St Regis Macao

Link copied
Escape for a gourmet getaway this summer, as The St Regis Macao launches a three-month celebration of fine food and wine pairings from France, Italy and the US.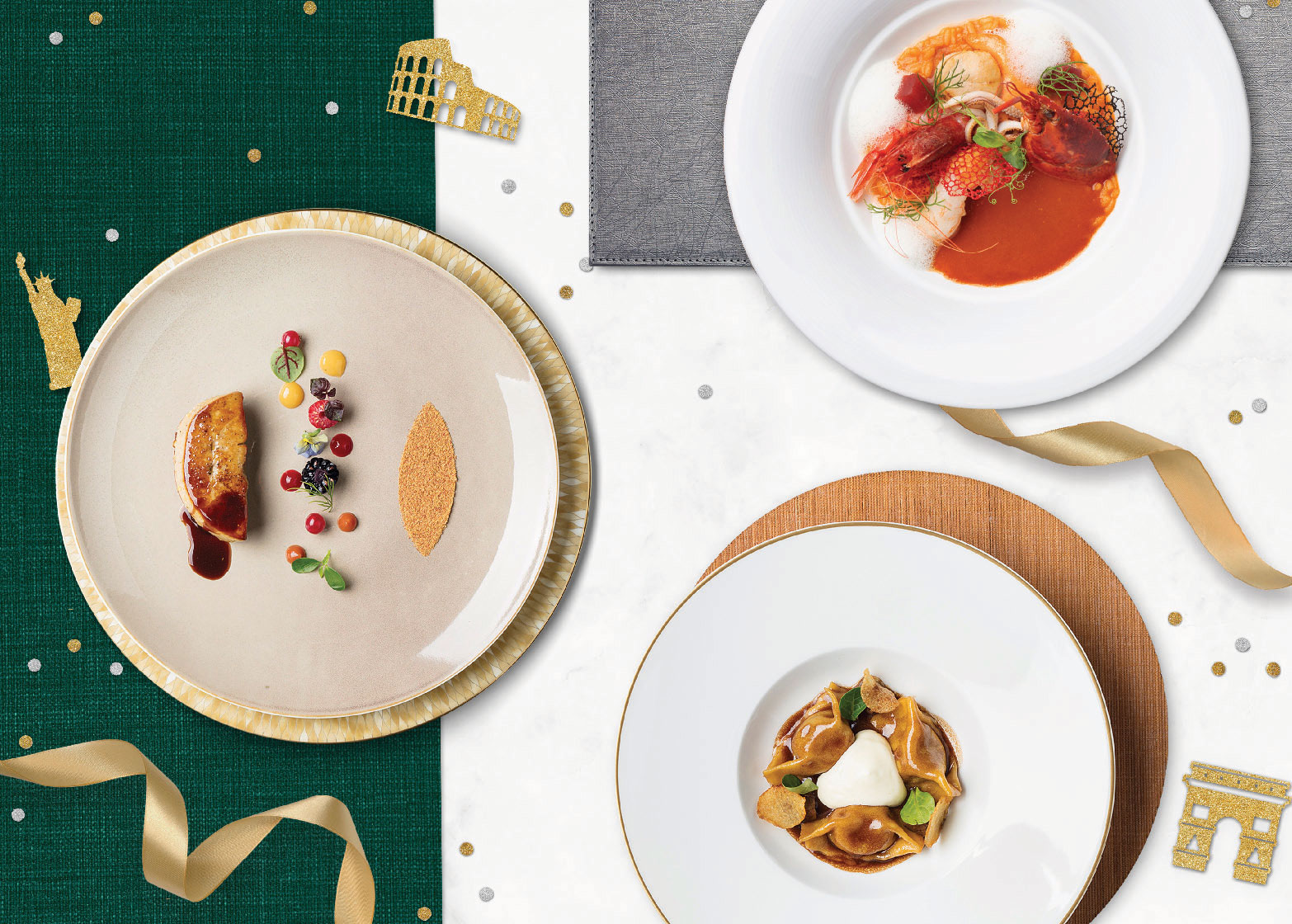 We may not be able to travel right now, but our taste buds can still experience a world of gastronomic delights this summer at The Manor at The St Regis Macao. Throughout May, June and July, sample some of the finest produce from France, Italy and the United States, with a series of specially crafted à la carte dinner menus, showcasing each region's best ingredients, dishes and wines.
Each month, The Manor will highlight one unique country and the culinary specialties it lays claim to – France in May, Italy in June, and the US in July – with a sumptuous multi-course feast with bespoke wine pairing, available every evening each month.
The three-month series kicked off this May, with "A Celebration of Fine Produce". To celebrate the annual French GourMay Festival – now in its 12th year – Executive Sous Chef Michele Dell'Aquila has crafted a selection of dishes that showcase the finest epicurean treats that France has to offer.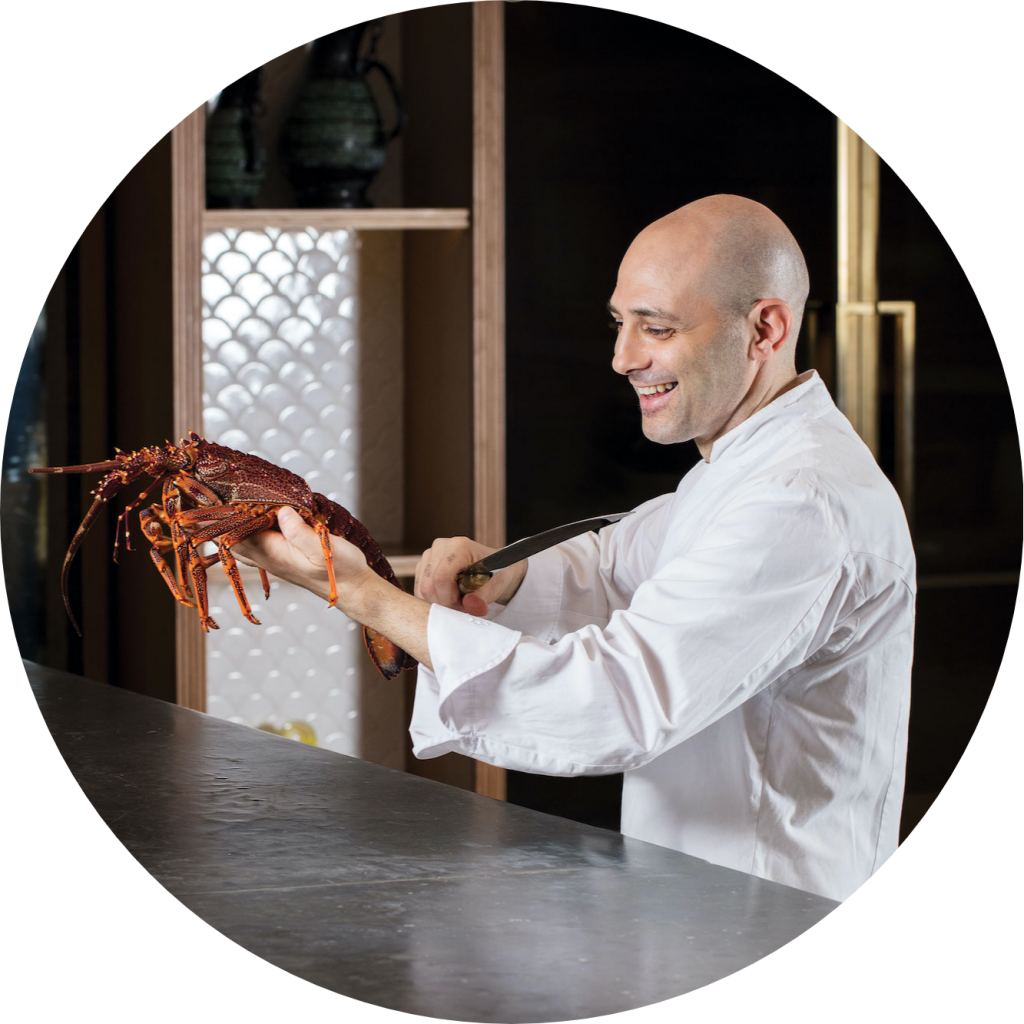 "French cuisine has long set the standard on the world scene, and bases itself on the principle of refined presentation with the best ingredients, and that is what this menu embodies," Chef Dell'Aquila says. "This menu honours and celebrates French culinary traditions, while continuing The Manor's mission of putting the highest quality ingredients at the forefront of every dish."
Held on 7 May, the first dinner event in the series was a rousing success for lucky diners, who enjoyed a six-course dégustation of French dishes, including seared foie gras from Strasbourg served with fig and pear salad; Brittany lobster with fennel, Loire Valley asparagus, crab and bouillabaisse; and tender French turbot with Jerusalem artichoke puree, mushrooms and white butter dressing. Fork-tender Aveyron lamb was served with potato mille-feuille and fresh spring vegetables, before guests were treated to a selection of Les Frères Merchand cheeses, and a Valrhona chocolate manjari.
Sommelier David Duan – who started with The St Regis in March 2021 and whose sommelier career has been built against a backdrop of luxury hotels including Kempinski, Shangri-La and Park Hyatt – curated the wine selection for each dish, carefully selecting from France's most famous wine regions including Champagne, Alsace, Loire Valley, Burgundy and Bordeaux. 
All of these exceptional dishes and wines are now available for guests to pick and choose from the menu, whether you would like to try one dish, or all six-courses for the full French experience.
If a taste of France has left you wanting more, further culinary celebrations await in June and July. To commemorate Festa della Repubblica – Italy's National Republic Day on 2 June – a special dinner event celebrating Italian history and excellence will take place on 4 June. This event is already sold out, but you can enjoy dishes featuring Italy's finest produce all month long, every evening at The Manor. To finish the summer-long event with a bang, July's wine dinner will celebrate America's Independence Day on 2 July, with stateside ingredients from the land of the free. Taste the world and all its gourmet pleasures this summer, available on the dinner menu at The Manor at The St Regis Macao until 31 July.
---
For bookings, phone +853 2882 8898 or make reservations on their website
Prices start at MOP 1,288+