New passenger sea ferry terminal opens in Cabinda, Angola
New passenger sea ferry terminal opens in Cabinda, Angola

Link copied
More than 100 ships expected every year; new airport also on drawing board as part of province's growing infrastructure.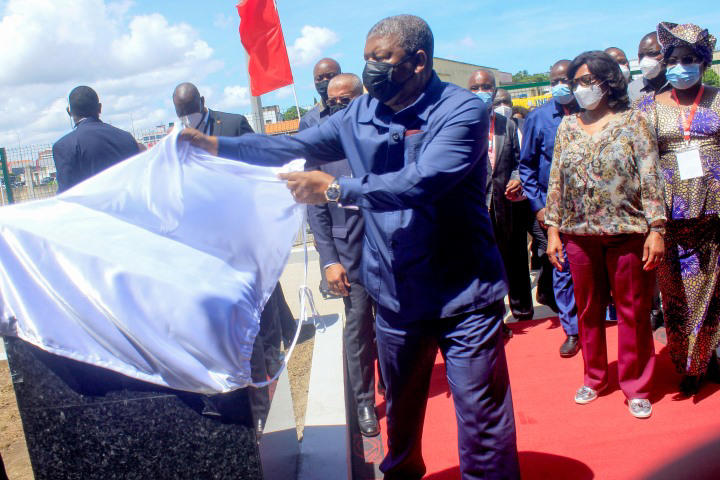 Cabinda, the northernmost province of Angola, has taken a step closer to the rest of the country with the inauguration of a new maritime passenger terminal, Angola's transport minister said.
Ricardo Viegas d'Abreu noted that as well as having a positive impact on the lives of the population who now have an alternative to flying, the new terminal would make it possible to increase trade and the transit of goods to neighbouring countries, promoting Angolan exports.
The project, which was visited last week by the Angolan president, João Lourenço, took five years to build and was the responsibility of China Gezhouba Group Co. (CGGC), with Portuguese companies Mota-Engil Angola and Tecnovia as subcontractors.
The terminal is expected to receive over 100 ships per year and transport more than 35,000 people and is due to start operating on the Cabinda-Soyo (Zaire) route. Transport to and from Luanda is due to start in May.
After the visit, Lourenço made a "positive" assessment of his two days in Cabinda, referring to the projects that he inaugurated "of great importance" to the country, namely the Cabinda General Hospital, the Chevron platform being built in Malongo and the maritime terminal that will serve to transport passengers and cargo.
According to Lusa Portuguese News Agency, Lourenço also said that the tender for the new Cabinda airport is due to be launched in the next few days.
Cabinda (formerly called Portuguese Congo, Kongo: Kabinda) is an exclave and province of Angola, TDM reported.