Lula is in China for his most important trip abroad since taking office
Lula is in China for his most important trip abroad since taking office

Link copied
Trade and a peace plan for Ukraine top the agenda for the Brazilian leader, who says 'We are going to consolidate our relationship with China'.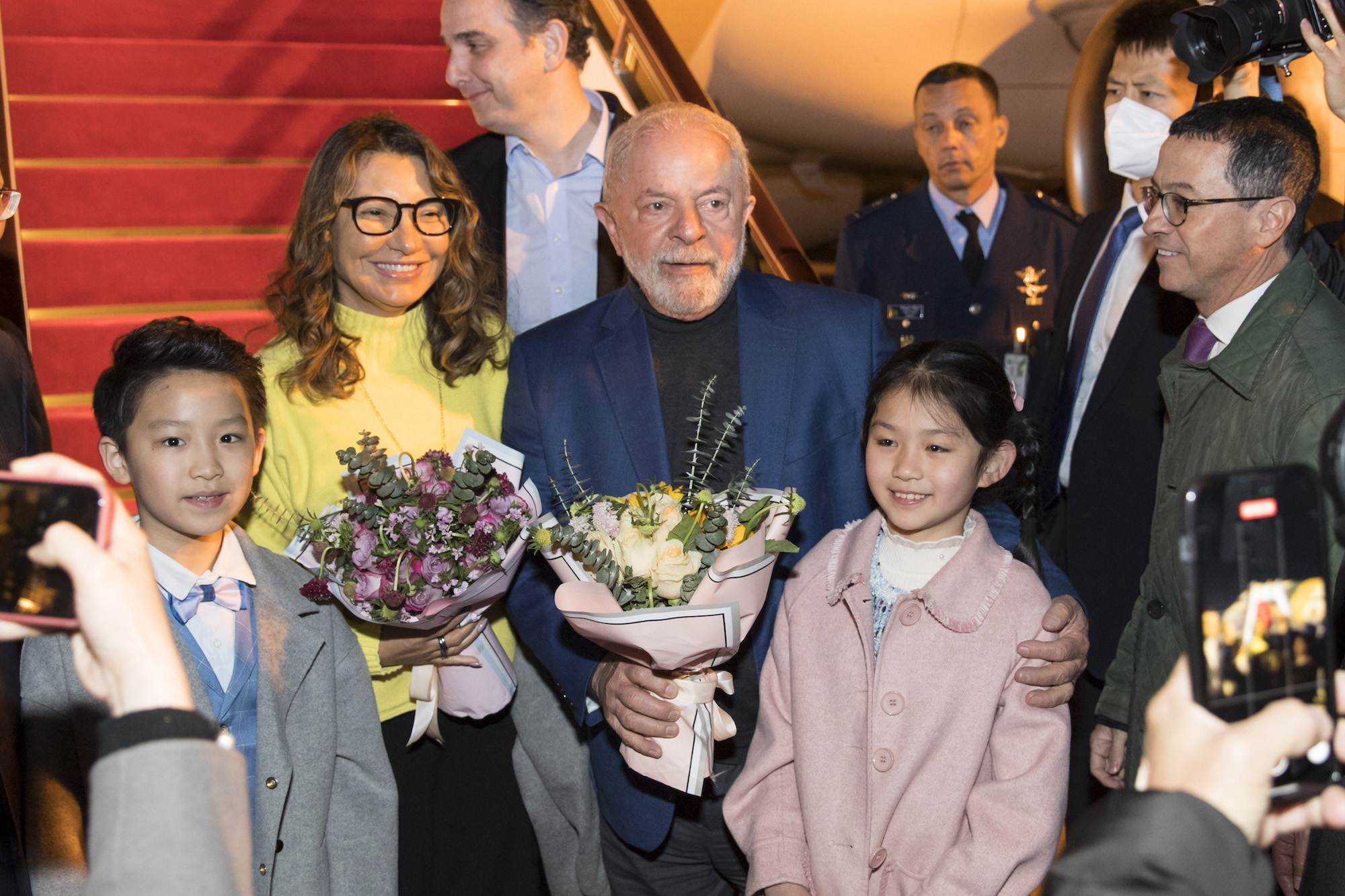 Brazil's President Luiz Inácio Lula da Silva has arrived in China to cement a growing rapprochement between the world's most populous and sixth most populous nations.
The highlight of what the state-run Agencia Brasil news agency describes as "one of the most important and strategic international trips of his third term" will be a meeting with President Xi Jinping on Friday. 
"We are going to consolidate our relationship with China", the Brazilian leader, who is popularly known as Lula, said before his departure. He told the radio news program A Voz do Brasil that "What we want is to build a partnership with the Chinese".
The geopolitical ramifications of Lula's visit will be keenly watched around the world, especially by a wary Washington and its allies, who resent Brazil's neutral stance in the Ukraine conflict.
[See more: China and Brazil are ditching the greenback in trade with each other]
Lula supports much of Beijing's plan for a negotiated end to the war and has been actively pushing for talks between Moscow and Kyiv. Last month, he sent a top advisor to meet with Russian President Vladimir Putin to propose a ceasefire. He also met Ukrainian Vice Prime Minister Yulia Svyrydenko when he was still president-elect.
"We do not agree with Russia's invasion of Ukraine," Lula told media last week. But, he added, "I am convinced that both Ukraine and Russia are waiting for someone from the outside to say 'let's sit down and talk'".
Trade will also feature prominently on Lula's agenda in China. Two-way trade between the two countries nearly doubled from 2017 to $171.5 billion last year, Bloomberg says, with China being Brazil's biggest trading partner for 14 consecutive years. Some 20 economic and trade agreements are expected to be signed during Lula's visit.
The Brazilian leader is accompanied by a delegation of eight ministers, as well as senior business figures, state governors, deputies, and senators.