Angolan-born Macau resident to compete in Asian Formula Renault Challenge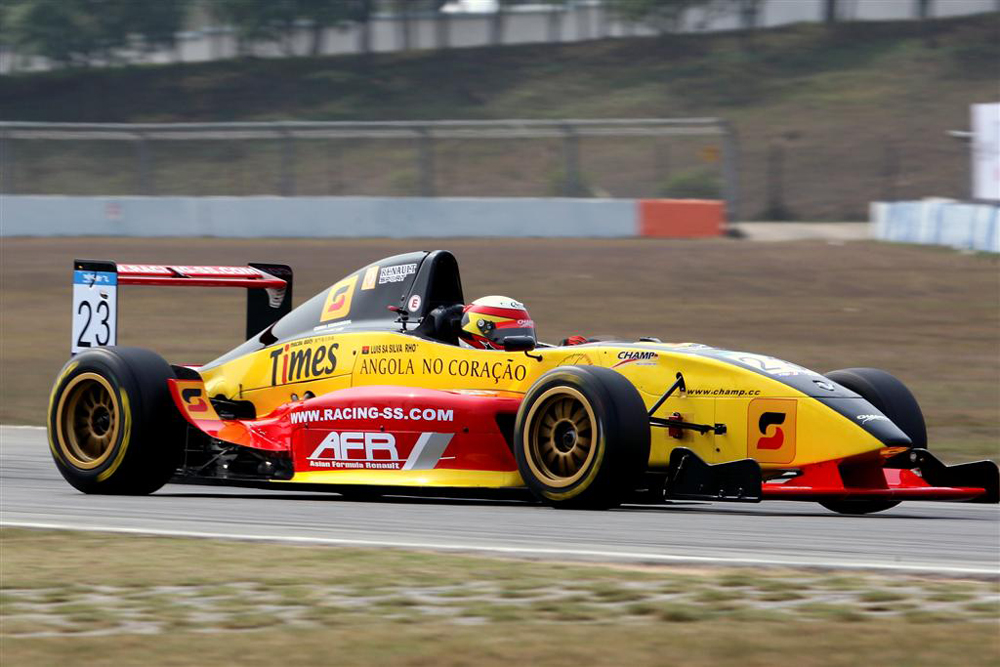 Macau, China, 15 May – Luis Sa Silva, Angolan-born Macau resident, is going to race for the Asia Racing Team in the Asian Formula Renault (AFR), officials from the team announced.
The Formula Renault 2.0 race starts on the weekend of 23 and 24 May with two races on the Shanghai circuit in China.
The challenge will take place over six legs (two races each) on tracks such as the international circuits of Zhuhai (near Macau), Shanghai, Chengdu, Beijing and Guangdong.
"I am very satisfied with getting Luís (Sá Silva) to work with us this season. He started his career with us three years ago and we knew that he has the drive and the talent that represents an added value for the team," said Philippe Descombes, team manager of Asia Racing Team.
According to a statement from the Asia Racing Team, Luís Sá Silva is racing this year to battle for first place.
The Angolan driver, who is sponsored by China Sonangol and China Investment Fund, in 2008 took part in 14 races of the Asian Formula Renault (AFR) Championship in Malaysia, Shanghai and Zhuhai and placed fourth amongst the 30 competing drivers.
Luís Sá Silva said, meanwhile, that he is sure he has a "competent and highly-qualified working group to participate in the Asian portion of the Formula Renault 2.0 championship.
Luís Sá Silva is also taking part in the Formula Renault 2.0 Northern European Championship, which will run until October on the racetracks of Zandvoort and Assen (the Netherlands), Alastaro (Finland), Oschersleben, Nurburgring and Hockenheim, (Germany), Most (Czech Republic) and Spa Francorchamps (Belgium) as part of German team Krenek Motorsport.
As well as taking part in the Formula Renault 2.0 Northern European Championship Luís Sá Silva will also be part of German team Motopark Academy in the Portuguese Winter Championship due to take place in November and December on the Estoril and Portimão racetracks.
(MacauNews)