Construction gets underway at Angola's massive hydropower project
Construction gets underway at Angola's massive hydropower project

Link copied
The Chinese-built Caculo-Cabaca Hydropower Station will be the third largest in Africa on completion and is expected to begin operations in 2026.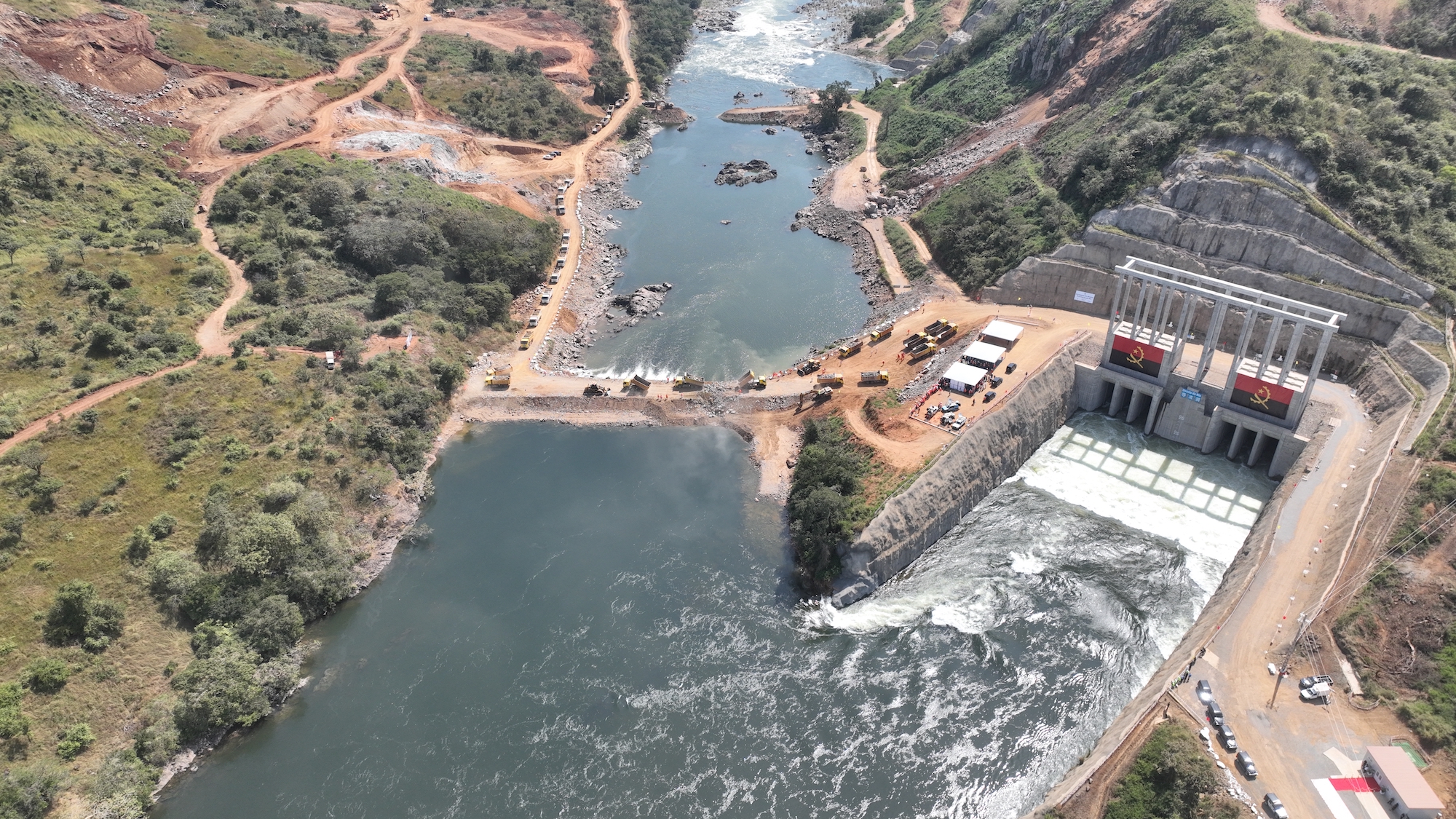 Work has begun on the main construction phases of the Caculo-Cabaca Hydropower Station in the north-central province of Cuanza Norte, Angola, according to the Xinhua news agency.
When complete in 2026, the Chinese-built facility will be Angola's largest hydroelectric plant and the third largest in Africa. It is expected to generate an average of 8,566 gigawatt-hours of electricity a year, reducing greenhouse gas emissions by approximately 7.2 million tonnes annually. The plant's dam will also help in flood prevention, Xinhua says.
More than 2,500 workers have been engaged on the project, over 80 percent of them local. 
[See more: What a presidential photo opportunity says about Sino-Angolan ties]
At a ceremony last week to mark the temporary diversion of the Cuanza River, Angola's energy minister João Baptista Borges highlighted the partnerships between Angola and China in promoting the use of renewable energy. "Over the past decade, we have collaborated with several Chinese companies in the energy and water sector", he told Xinhua.
A number of other Chinese projects are currently underway in Angola, such as the new international airport in Luanda and the new port of Caio, in Cabinda. 
In a meeting last week with President João Lourenço, China's ambassador Gong Tao drew attention to a year-on-year increase of  25 percent in trade to US$27 billion in 2022. Relations were "in a good period of their development" the ambassador said.