Serensia Woods in Hengqin: high life in the woods
Serensia Woods in Hengqin: high life in the woods

Link copied
A new lifestyle destination on Hengqin will open by the end of this year – a RMB 2.5 billion project from one of Macao's great merchant dynasties that has taken decades to come to fruition.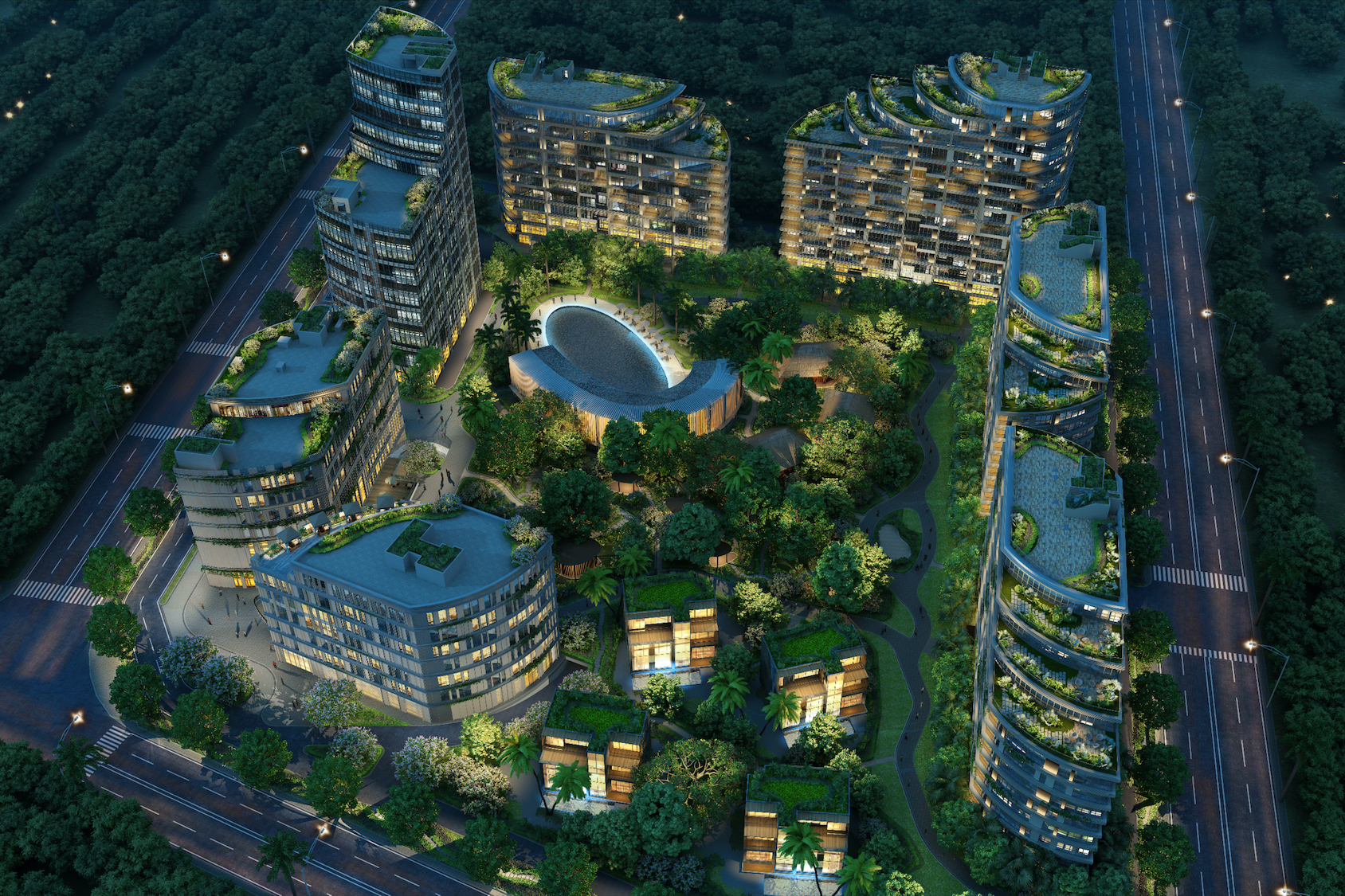 Serensia Woods is not so much a destination as a way of life.
Built by the shore on Hengqin Island next to Macao, the RMB 2.5 billion high-end development embraces luxury accommodation, a hotel, villas, an extensive spa, swimming pool, gym, restaurants and a host of wellness centres catering to both Chinese and Western medical treatments as well as holistic treatments and physiotherapy.
Primarily aimed at retirees, Serensia Woods or 臻林 in Chinese – first character meaning "excellent" and together meaning "beautiful woods" – will also welcome tourists once it opens at the end of this year.
Spread over 40,000 square metres, Serensia Woods is more than a tad exclusive: it's home to just 300 residential units sized between 65 and 370 square metres and one-off membership fees run from HK$7 million (MOP 7.2 million) up to HK$40 million (MOP 41.2 million).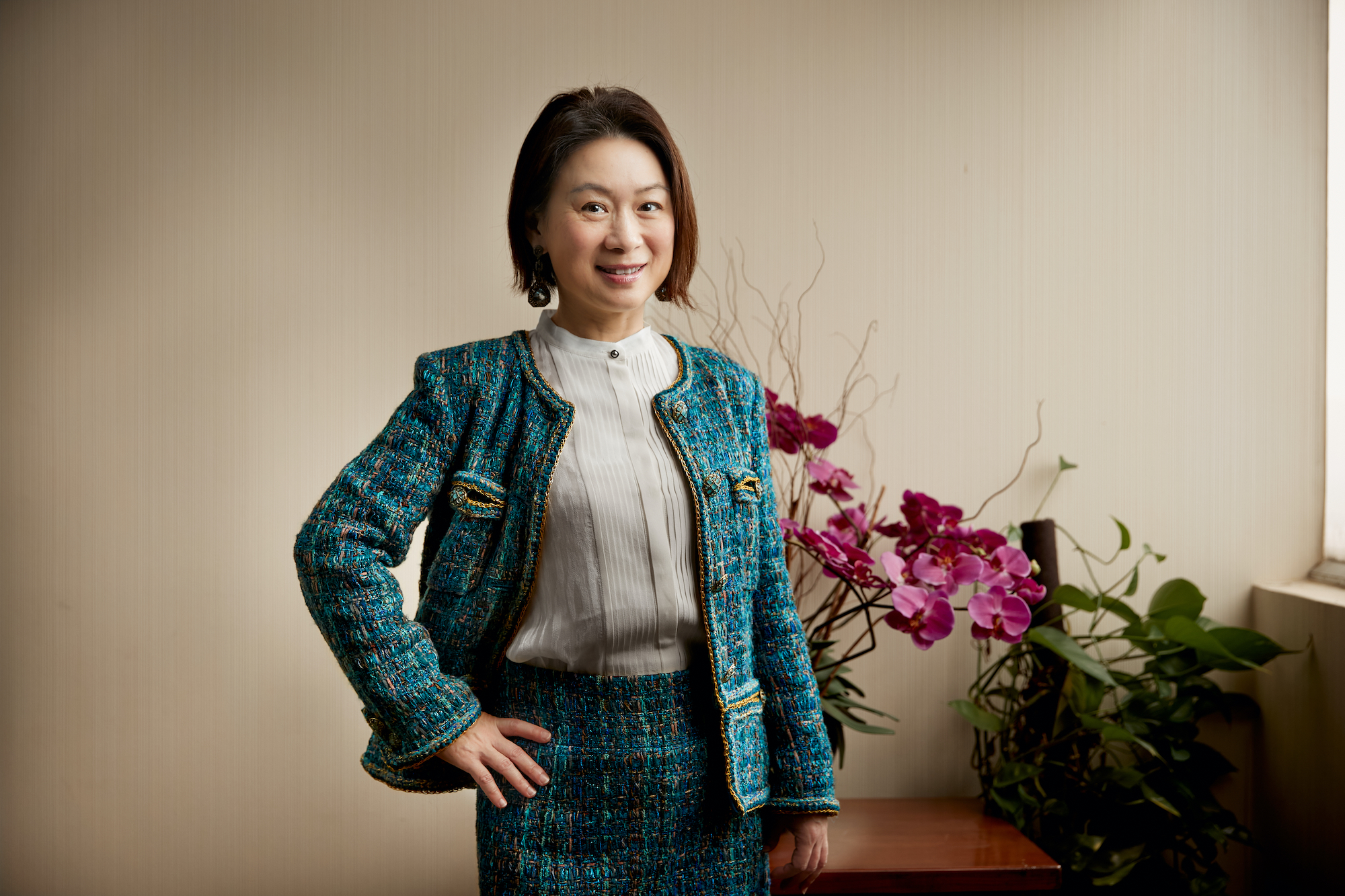 Serensia Woods is the brainchild of Amber Li, president of HN Group which started out importing Portuguese products in 1920 but is now a multi-faceted conglomerate dealing in everything from retail to engineering.
The Hengqin project all started back in 1994, when Li was in her 20s and had just returned to Macao after studying economics at the University of Stanford and working as an investment analyst in the US.
"I was surprised that retirement services in Macao were so far behind the States," she recalls. "At the time, there were many high-end retirement communities in the States, which were not old people's homes but genuine communities that provided various life services."
"But in Macao, people still expected their children to look after them and live with them when they retired. Those who did not have children had to go to old people's homes."
Li embarked on research but was frustrated by a lack of building land in Macao and stick-in-the-mud official attitudes, so the project went on the back burner.
But in 2007 – lured by the fast-developing economy  – she moved with her husband, son and daughter to Beijing, where she found an abundant supply of land and a change in attitudes towards family structure. "Around 50 years ago," she says, "economically China was very far behind Hong Kong and Macao. But when I moved to Beijing, I found the rapid change in people's mind-sets had left Hong Kong and Macao behind."
And so her retirement community idea began to resurface.
Sea turtles
'Haigui' is a Mandarin term that literally means sea turtle, but the phrase is often applied to Chinese people who return home after spending time abroad.
Li says that many 'haigui' were coming home during her time in Beijing. She says they had been 'influenced by Western education' and 'did not follow the tradition that the retired should expect their children to financially support them'.
Already the seeds of the wellness aspect of Serensia Woods were being sown in Li's mind as both a benefit to a retirement community and as a unique selling point. She started eyeing Huairou District in northern Beijing and Chongming Island in Shanghai as two possible sites for high-end, wellness-centred retirement communities.
"These two locations would cover the north of China," she says. In 2007, Li believed the mainland was ready for her idea.
Then in 2009 everything changed when far-reaching plans for the development of Hengqin were released.
"From a political and social perspective," says Li, "and because we are a 100-year-old local enterprise, we decided we should take the lead and invest in Hengqin.
"People have talked about diversified economic development for a long time now, but Macao is tiny. As a local enterprise we can feel the limits in terms of development. But Hengqin is a great opportunity which is near our bases in Macao and Hong Kong."
And so the groundwork for Serensia Woods was laid.
Lifestyle and wellness
"Tourism is a major industry in Macao," she says, "and we should take advantage of it and compete. So this project has become a lifestyle tourist destination, with wellness as our core."
She says the project targets tourists from mainland China and Hong Kong, as well as people from Macao 'who are looking for high-end living with wellness as the core'. Serensia will also host a quartet of luxury villas and a 133-room hotel.
Wellness, to Li, is more than just spa and massage. Serensia will also lay on cultural classes such as flower arranging, calligraphy and dancing. Professionals in various fields will deliver lectures and there will be trips to the opera and exhibitions.
Li notes that 'mental happiness is the key to good health' – and that goes for tourists too. "We're offering many options to tourists," she says. "They may usually go to theme parks in Hong Kong or to entertainment complexes in Macao or shopping in both cities. Now, we will present wellness as a unique option – and we believe there is a big demand for this across the Greater Bay Area.
"Post-surgery recovery service will also be our forte. For example, if someone has undergone hip surgery, it is frustrating to go through all the mundane procedures like driving to the hospital and registering for a consultation. But at Serensia Woods, those who've had surgery simply stay here. Our therapists provide physical therapies and recovering support in the members' own rooms."
She adds that 'rehab and prevention are also key', saying that medical professionals will advise members 'who want to stay fit to reduce the possibility of illness' on subjects like diet, lifestyle and supplements.
Li also notes that Serensia's services target high-end customers but they still have rules for their members. "We've set a high threshold for our membership," she says. "I don't mean members' social status here. I mean whether they can follow our rules, just like at the Hong Kong Jockey Club. For example, we have specific designs for our apartments and they can't change them."
Serensia Woods is set to open its doors in the final quarter of this year. And the project has already attracted members who are keen to move in when the community is officially launched. 
Among these early birds is Tam Hok Yip, a 63-year-old who runs a construction company with offices in Macao and Hengqin. Tam is a fan of the wellness lifestyle idea and says he sees the 'investment value in Hengqin', so he has bought a membership priced at around HK$8 million (MOP 8.2 million), and plans to move into Serensia with his wife Ho Lai Ping as soon as possible. "I think there is a lot of economic potential in Hengqin," he says. "To me, this membership is also an investment. And it is transferable. I can give it to my son or sell it to others."
Since Tam bought the membership in 2019, he has frequently visited the site and checked the construction progress. "I like the idea of wellness," he says. "At my age, I really need to stay fit. I swim, jog and exercise every day. I want to keep this lifestyle. Rather than going to the doctor when you feel ill, always pay good attention to your health. Serensia Woods is good for health. It faces the sea and the whole area is green. And Hengqin is not a dense city like Macao."
Tam still looks forward to a busy life when he moves into Serensia. "I won't retire," he says. "I will be still running my business in Macao and Hengqin. My children are all grownup now so this living membership is a great option." Tam has also recommended the membership to two of his friends – one in Macao and the other in Hong Kong – who to his delight have both signed up.
"At my age," he concludes, "it feels great to meet friends regularly."
A new Hengqin
In tandem with the Serensia development, Hengqin is changing fast. Official estimates indicate that the island's GDP will top RMB 1.8 trillion (MOP 2.2 trillion) by 2025, with a population of 200,000 including as many as 50,000 from Macao.
Li notes that Serensia Woods will create more than 500 jobs. "For professional jobs," she says, "like physical therapists, I've hired many overseas professionals to train my therapists, who are from mainland China and not from Macao. This method is easier to operate from an enterprise's perspective. If my employees could work in both Hengqin and Macao, that'd certainly give Macao people more employment opportunities."
Li says that Serensia 'has brought many challenges' but that her firm has kept on with the project 'out of our sentiment to Macao'.
"The whole of Macao's society needs to join in," she says. "As a 100-year-old enterprise, we are taking the lead and we hope to set an example for young entrepreneurs, as well as small and medium-sized enterprises who set up their business on Hengqin. We want to show that if you work hard, you can make it."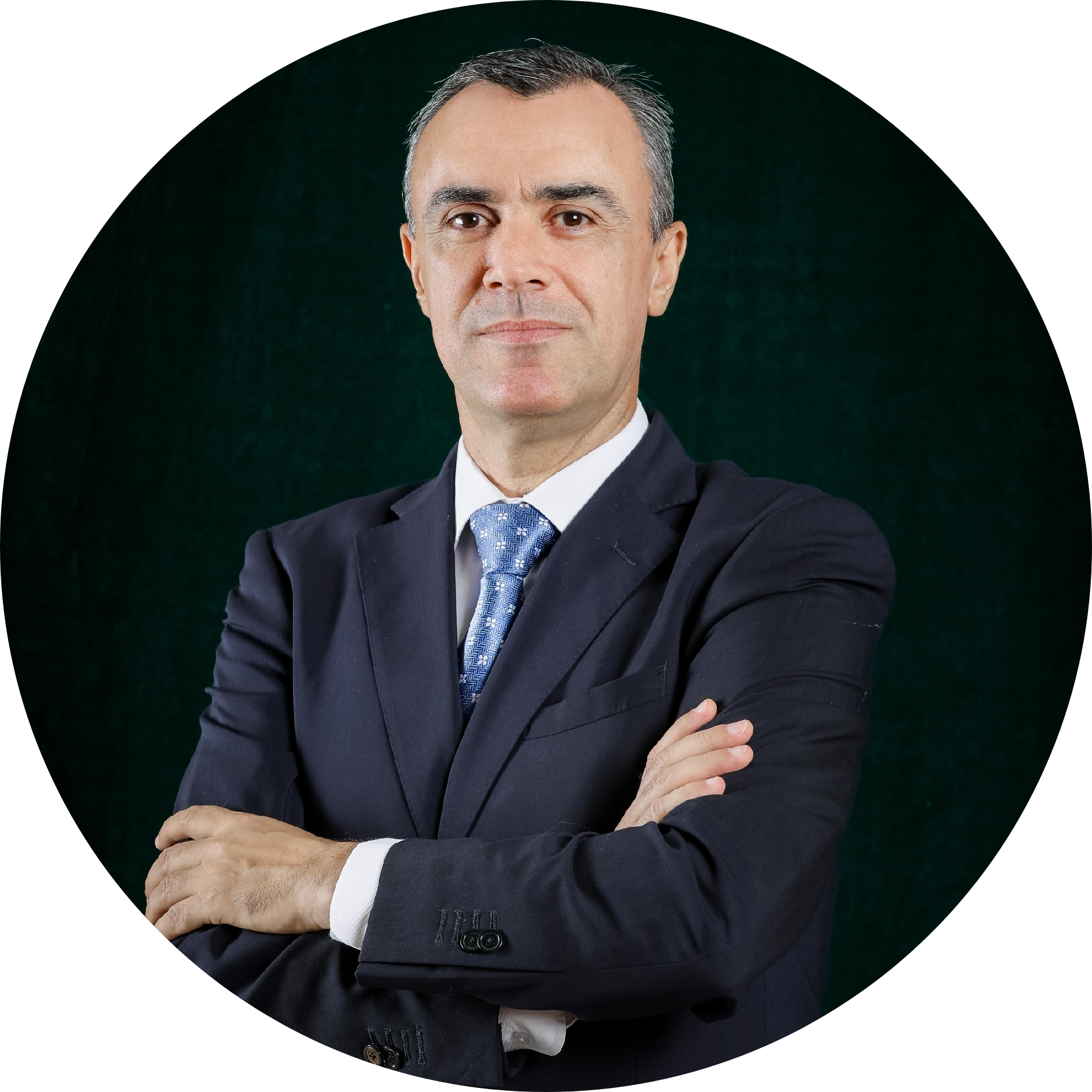 Professor José Alves, the dean of the City University of Macau's Faculty of Business has observed Serensia Woods' development with interest.
"In modern urban societies," he says, "new types of wellness and wellbeing services are emerging and being associated with living spaces, whether these are for temporary or permanent periods. Demand for these services is likely to increase with the expected ageing society in China, namely in more affluent areas.
"Serensia Woods identified this opportunity early and is strategically positioned as one of the pioneering wellness projects in Macao and Hengqin. It is also targeting affluent customers from Hong Kong, therefore understanding the cross-border dynamics of the Greater Bay Area. It is an interesting business model that I'm looking forward to seeing developing."
As is just about everyone else in the Greater Bay Area.