Raffaele Marciello in pole position for tomorrow's Macau GT Cup race
Raffaele Marciello in pole position for tomorrow's Macau GT Cup race

Link copied
Marciello dominated Macau GT Cup qualification, securing pole position. Despite crashes and delays, Marciello and Engel lead tomorrow's Mercedes AMG-heavy race.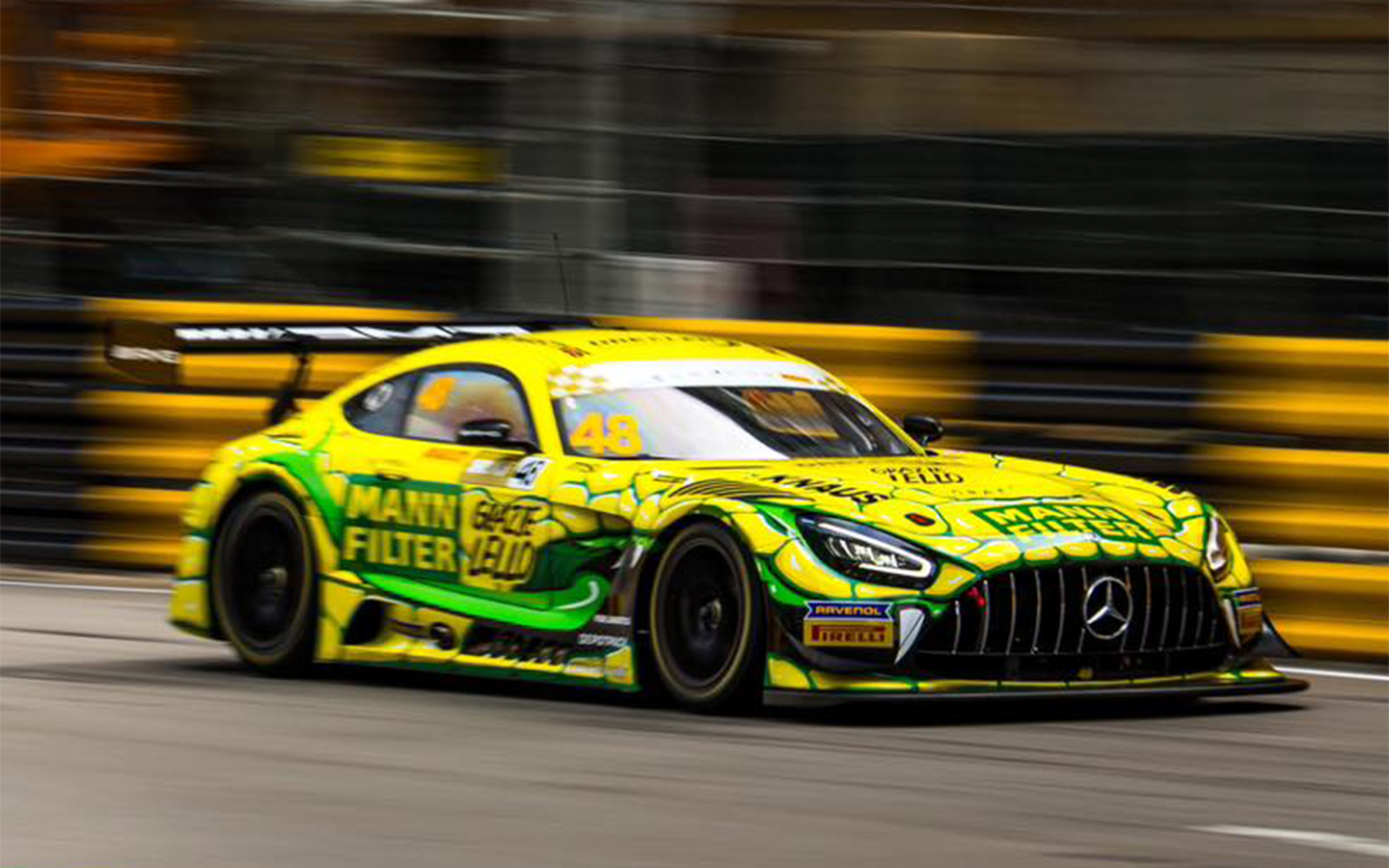 The Macau GT Cup – FIA GT World Cup qualification race unfurled this afternoon, with Raffaele Marciello seizing pole position for tomorrow's showdown. The trio set to blaze the track were Raffaele Marciello, Eduardo Mortara and Maro Engel.
[See more: Briton's Peter Hickman wins the 55th Macau Motorcycle Grand Prix]
Marciello ignited the race with a strong start, swiftly distancing himself from competitors. Engel, however, managed to overtake Mortara, securing second place in the opening lap. The race was abruptly stopped when a yellow flag was raised following a collision between Thomas Preining and Meteo Cairoli.
In response, the safety car was deployed as crews hustled to clear the debris scattered by the two crashed vehicles.
The race revived on lap eight, with Brazil's Augusto Farfas ousting Spanish driver Daniel Juncadella from fourth place, precipitating his plunge to ninth position.
[See more: Martin Cao wins the first race of the Macau Touring Car Cup – China Touring Car Championship]
Adderly Fong's race concluded prematurely following a massive crash in lap five. The Canadian driver's Audi met the barrier with violent force, resulting in a shattered hood and strewn car pieces. Fortunately, Fong emerged from the wreckage unhurt.
The safety car made its second appearance for the day, followed by a race-halting red flag due to the track's littered condition. The vehicles retreated to the pits in lap three as crews tackled the remaining debris.
After a delay of around 10-15 minutes, the drivers re-emerged from the pits, trailing the safety car for a lap before the race resumed. A mere two laps remained to determine tomorrow's front three.
[See more: The winner of the first Macau Guia Race is Norbert Michelisz]
Marciello and Engel, both steering Mercedes AMGs, grappled fiercely for the lead, but Marciello skilfully maintained his advantageous position. Mortara, driving his Audi, lurked closely behind Engel, ready to overtake.
The stage is set for a Mercedes AMG-dominated race tomorrow, with Marciello and Engel leading, and Mortara trailing in third. Marciello, the race leader, also clinched the fastest lap record with an impressive 2:16.7 seconds.
Stay tuned for the riveting Macau GT Cup – FIA GT World Cup race tomorrow at 12:05 pm.